It'll go on sale in February.
Tabletop game and puzzle company Ravensburger revealed the latest game in the Disney Villainous franchise, called Disney Villainous: Despicable Plots.
The Disney Villainous games allow players to become some of Disney's most popular villains, who each have a different dastardly goal to complete in order to win the game. (To learn more about the Disney Villainous games, check out our review.)
Disney Villainous: Despicable Plots was designed for 2-3 players aged 10+. It features three new playable characters: Gaston from Beauty and the Beast, Lady Tremaine from Cinderella, and The Horned King from The Black Cauldron.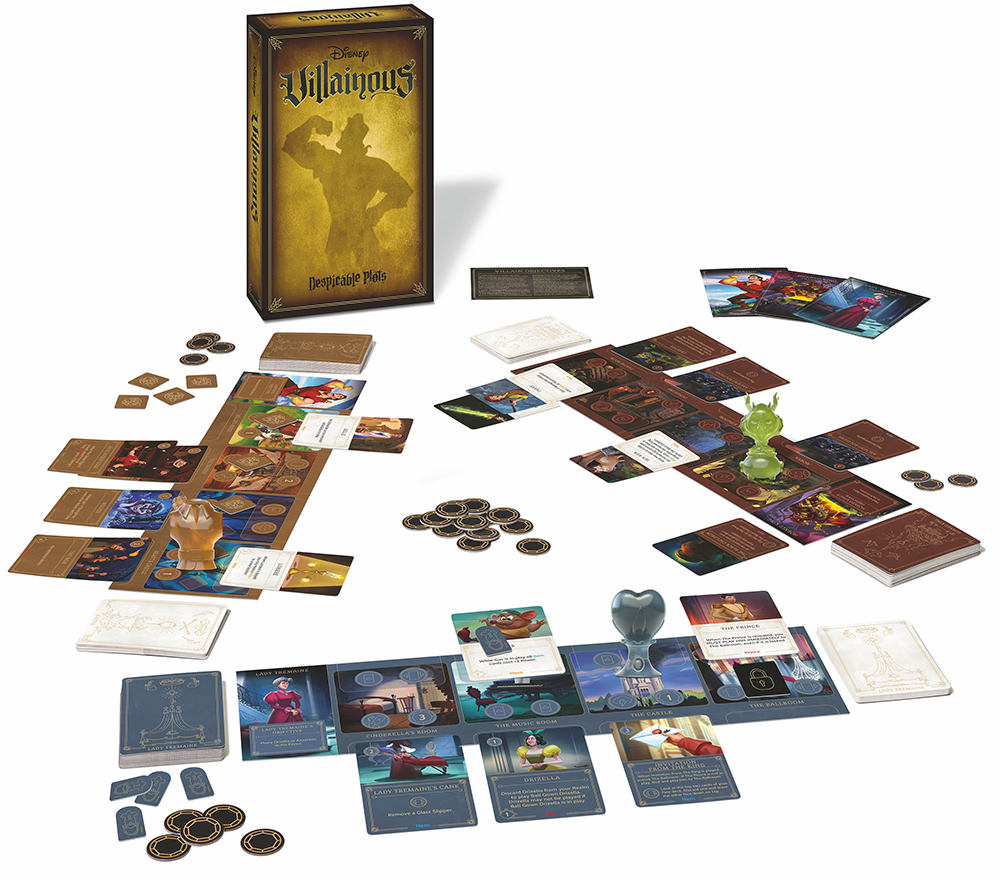 When players choose Gaston, they'll need to remove obstacles from the game to prove to Belle that Gaston's the perfect man. Lady Tremaine, meanwhile, will have the goal of marrying off either Drizella or Anastasia to the Prince. Finally, The Horned King will need to spread Cauldron Born to each in-game location on a quest to take over the world.
Disney Villainous: Despicable Plots is considered an "expandalone" game, meaning it can be played on its own, and it can also be combined with other Disney Villainous titles to create a game for up to six players.
Disney Villainous: Despicable Plots will be released on February 28 at Amazon and Target. It will cost $24.99. The game is available to pre-order now. A limited edition version of the game featuring a bronze Gaston mover will be available exclusively at Target.

Brandy Berthelson has been writing about video games and technology since 2006, with her work appearing on sites including AOL Games, Digital Spy, and Adweek. When she's not gaming, Brandy enjoys crafting, baking, and traveling with her husband.