Compete against other players using Disney and Pixar characters.
Disney Melee Mania is now available on Apple Arcade, Apple's game subscription service that gives subscribers unlimited access to a curated selection of games for a single monthly price.
Disney Melee Mania is a multiplayer online battle arena (MOBA) game that allows players to compete in three-vs-three matches with other real players. Players can choose from a variety of playable Disney and Pixar characters, such as Elsa (Frozen), Wreck-It-Ralph, and Mickey Mouse. Each character has a different set of abilities (attacks), so players can choose the one that best matches their play style.
During each match, players are challenged to earn points by standing in special spotlight areas on the battlefield. Matches are timed, and the team that earns the most points before time runs out wins. Or, if one team can reach the required point total, the match will end instantly.
In addition to attacking other players, boss characters may appear during matches, and players have the option to fight them.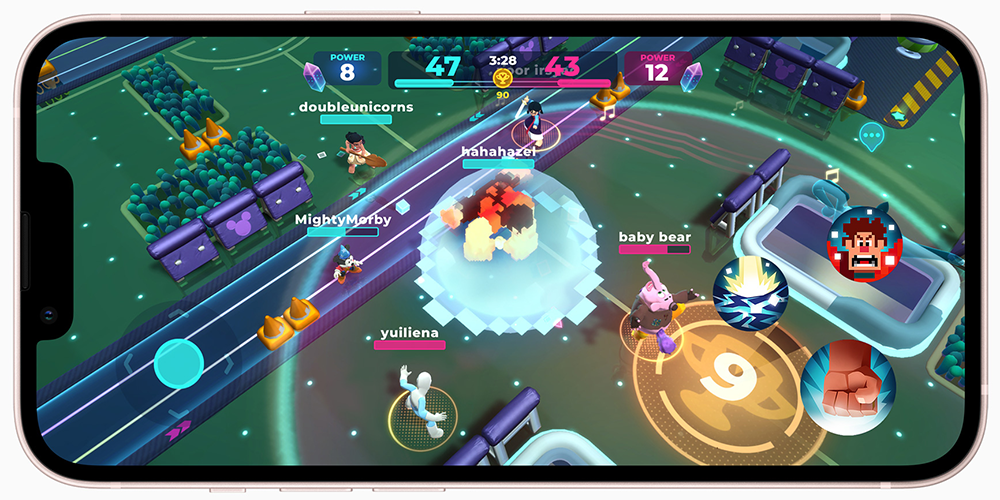 As players take damage during battle, their character will heal automatically whenever they stay out of combat for a short time. If players are knocked out during a battle, they'll respawn after a number of seconds and can get back into the action.
As players complete matches, they'll earn a variety of in-game rewards. These items allow players to unlock additional playable characters (they start with only three), upgrade their characters' stats, and more.
Each playable character has a series of rewards to unlock, which can be earned by using that character in battles. The player's overall account also has rewards to unlock, which can be earned by continuing to play the game. Since Apple Arcade games aren't allowed to include advertisements or in-game purchases, all of the content in Disney Melee Mania can be unlocked by playing the game – there is no way to spend real money to instantly unlock content.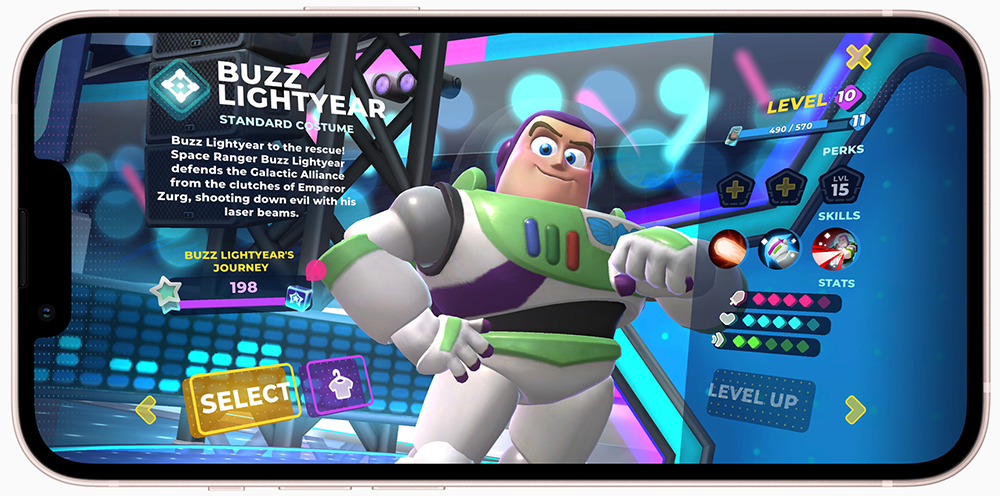 Finally, Disney Melee Mania will host limited-time events focused on some of the game's characters. At launch, Disney Melee Mania has 12 playable characters to collect, and two more (Beast and Maleficent) are marked as "Coming Soon." The game's first event is called "Hakuna Matata," and it's focused on Timon from The Lion King.
Disney Melee Mania is now available to download on Apple Arcade. The game has an age rating of 9+.
Check out some gameplay from Disney Melee Mania in our video below.
Top image via Apple.