Befriend Disney characters, complete quests, and more in this Disney-themed life simulation game.
Disney Magical World 2: Enchanted Edition is now available on Nintendo Switch. The game is an updated version of the original Disney Magical World 2 video game that was released on Nintendo 3DS in 2016 in North America.
We had the chance to play Disney Magical World 2: Enchanted Edition.
What's this game about?
Disney Magical World 2: Enchanted Edition is a life simulation game that takes players to Castleton, a town near a large Disney castle (similar to Cinderella's Castle) that's ruled by a king. Players will become the newest resident in Castleton, and they'll be able to create a new life for themselves where they can dress up their character, decorate their home, befriend lots of Disney characters (and others), play mini-games, and complete other activities.
How do you play this game?
When players first begin Disney Magical World 2: Enchanted Edition, they'll be able to create their character by choosing from different facial designs, hairstyles, and more. Players can also use a Mii as their character if they've previously created a Mii on their Switch system.
Once players create their character, they're introduced to Mickey Mouse, who will help them settle in as the newest resident in Castleton. Players are guided through the game by a series of quests and prompts, and they'll receive Stickers for their sticker book as they complete certain actions. Players only have access to a few areas around Castleton when they first begin the game, but they'll unlock new areas to explore and activities to complete as they collect the required number of Stickers.
The game features a variety of activities to complete, such as fishing, shopping, managing a cafe (players can decorate the cafe, craft dishes, and more), decorating their home, and participating in magical dreams, among others (magical dreams are areas that are designed to allow players to take pictures with Disney characters).
As players explore the game's environments and complete quests, they can collect materials that they can sell for coins and/or use to create new clothing, accessories, furniture, and more. Players can also collect materials by finishing special quests called "Episodes," which will have them complete tasks for specific characters. For instance, the first Episode asks players to find a missing item for Chip and Dale.
Many of these Episodes take players into the game's "Dungeons," where they can use a magic wand to defeat enemies. The combat here is very simple and cartoonish, rather than realistic and overly violent.
Finally, as players progress through the game, they'll unlock portals that will allow them to visit other Disney worlds that are inspired by films like The Little Mermaid, Frozen, and Lilo & Stitch, among others. In these areas, players can talk to characters from the films, complete Episode quests, and more.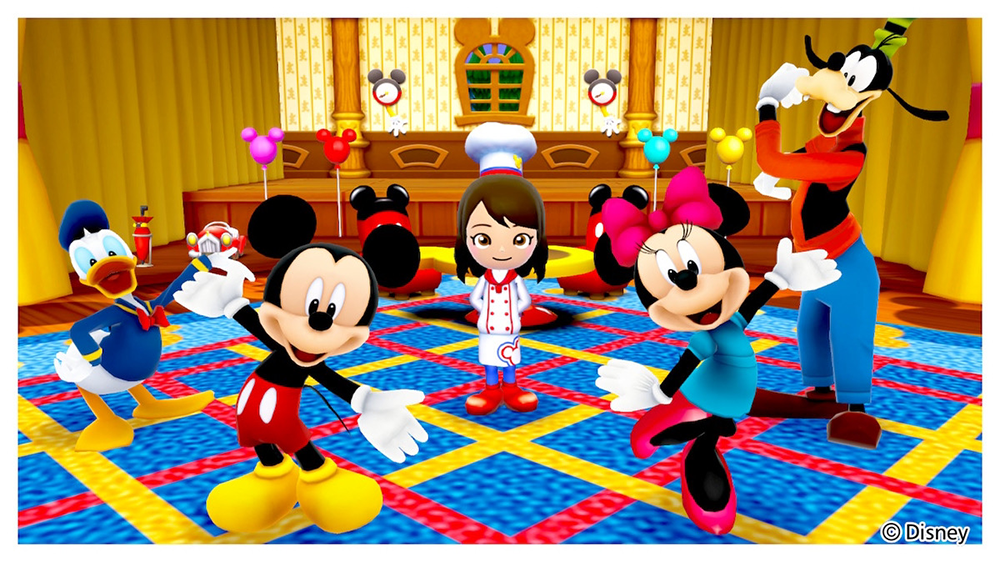 Is this game fun to play?
There are lots of activities to complete in Disney Magical World 2: Enchanted Edition, so it's likely each player will be able to find something they enjoy, whether that's talking to Disney characters, decorating their character's home, or exploring the game's dungeons (among other activities).
The game has a few technical issues that we'll discuss in a bit, but overall, it has a nice touch of "Disney magic" and gives players the freedom to complete activities in the order they'd like (after a lengthy tutorial has been completed). We also appreciate that the game uses the calendar on the Switch system to determine how the in-game world should look. For instance, since the game was released on December 3, Castleton has been decorated for the holidays with festive trees and Disney character-inspired snow people.
What are the game's technical issues?
To start, we experienced some jerky character animations and camera movements.
In addition, the game frequently encourages players to take pictures (screenshots) using the in-game camera, but when players take a photograph, a notice is placed on the center of the screen telling them their picture has been saved, which temporarily covers up the in-game action (including during cutscenes). This seems like an odd oversight and the camera feature could be improved if these notices were removed.
Elsewhere, while the game doesn't have complete voice acting (players will need to know how to read), some characters do have a few lines of voiceover dialog, but this audio sounds low quality and muffled, likely due to the fact that the game was originally released on Nintendo 3DS (some in-game sounds also have this muffled quality). Plus, when characters like Mickey Mouse, Donald Duck, and others do speak, their text dialog frequently doesn't match the voice acting, which is strange.
While all of these issues take some getting used to, they're not complete deal breakers. However, the game definitely lacks a level of polish that would improve the experience.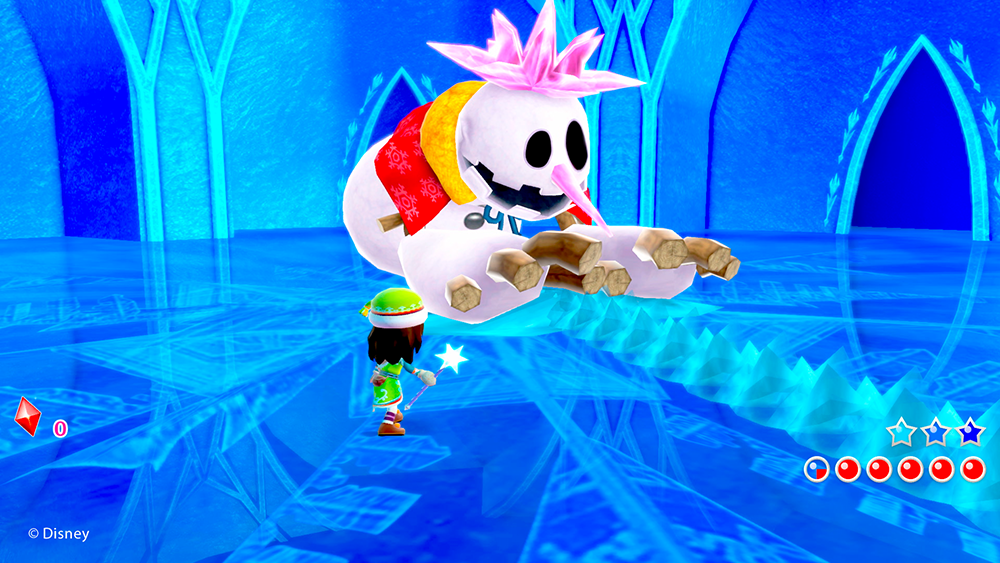 Is there anything else parents need to know about this game?
While Disney Magical World 2: Enchanted Edition is a single-player game, it does offer social features that allow players to exchange Profile Cards and invite other players to their town. Before being able to use these social features, players must fill out their own Profile Card that shows their name, current outfit, and favorite in-game photo. Players can enter a text greeting on their Profile Card that can be read by other players, so it's possible players may come across inappropriate text on these greetings.
What's the final verdict?
Disney Magical World 2: Enchanted Edition features some technical issues and odd design choices, but overall, it's a cute and charming life simulation game for younger players and older Disney fans.
---
Disney Magical World 2: Enchanted Edition is now available on Switch for $49.99. The game is rated E for Everyone by the ESRB.
Disclosure: SuperParent received a code for Disney Magical World 2: Enchanted Edition for coverage purposes.
Top image via Nintendo.