Players are challenged to work together to patch levels before glitches crash the game.
Series 1 of Funko Games' Disney Kingdomania expandable tabletop game is now available in stores.
Disney Kingdomania takes place inside video game levels that feature bothersome glitches. Players are challenged to work together to "patch" the glitches within the level before the glitches can crash the game.
In each game of Disney Kingdomania, players will use Level Tiles to create one-or-more custom video game levels that their characters can explore. Each level has Glitch Tokens and Patch Tokens that can be moved around by rolling the game's die. The object of each game is to move the Patch Tokens to each level's "Nexus" before the Glitch Tokens reach the Nexus and crash the game.
Disney Kingdomania is for 1-2 players with a recommended age of 6+. Each game has an expected play time of 30 minutes, though this can vary greatly depending on how you set up the game.
Disney Kingdomania is a mix between a traditional tabletop game and a series of "blind bag" collectibles. The game's components are available in Super Game Packs and Game Balls, and as players build their collections, they can mix and match the pieces they've collected to create a custom gameplay experience.
Each Super Game Pack comes with the Maleficent Dragon figure, as well as three mystery character figures and two mystery item figures that won't be revealed until you open the game box. In addition to these character and item figures, each Super Game Pack comes with everything players need to play a 1-2 player version of Disney Kingdomania.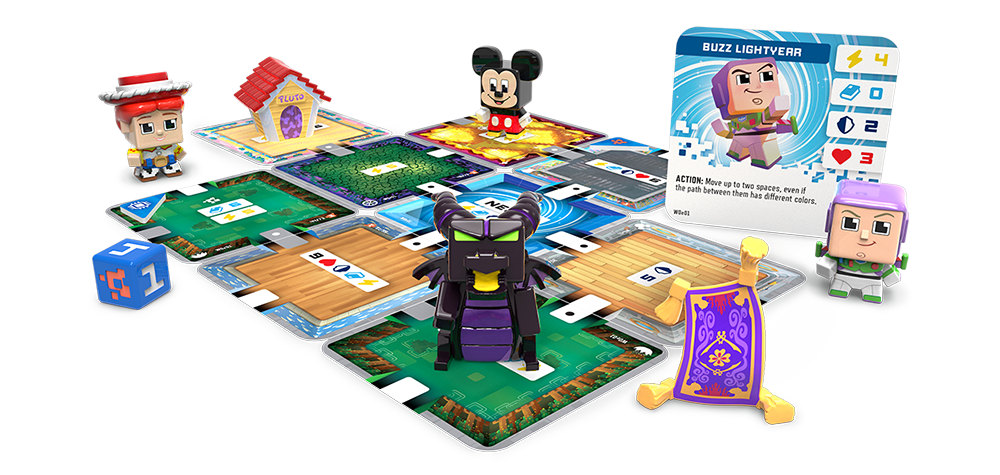 Each Game Ball, meanwhile, comes with two mystery character figures and everything players need to play a single-player version of the game. That is, if players only ever purchase a single Disney Kingdomania Game Ball, they can only play the game as a single player. However, players can purchase multiple Game Balls and/or a combination of Game Balls and Super Game Packs and combine the pieces inside to create a larger experience for two players.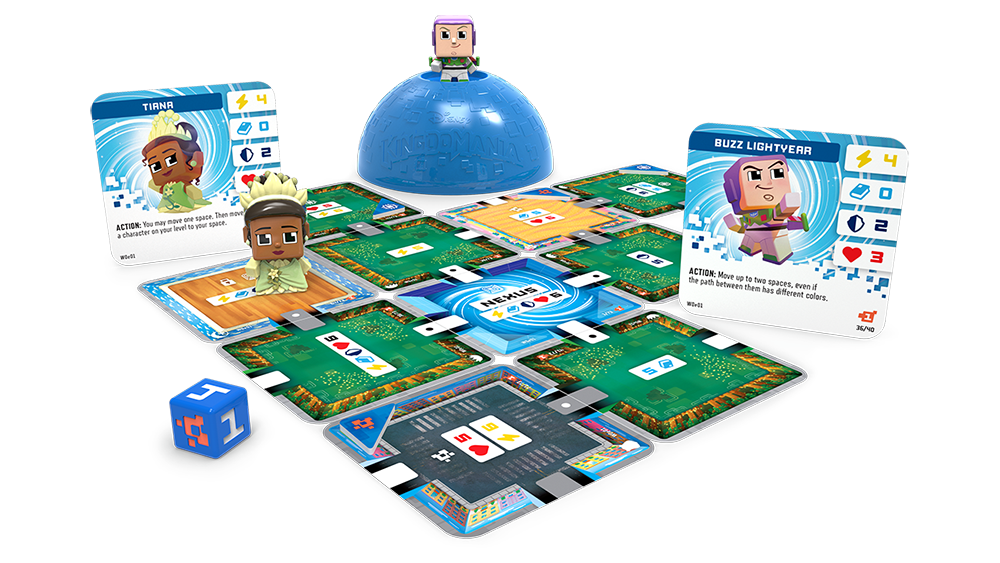 There are 40 figures to collect in Series 1. The Maleficient Dragon figure and its neon green chase variant are only available in Super Game Packs, while a series of blue and orange "Glitch" figures are only available in Game Balls.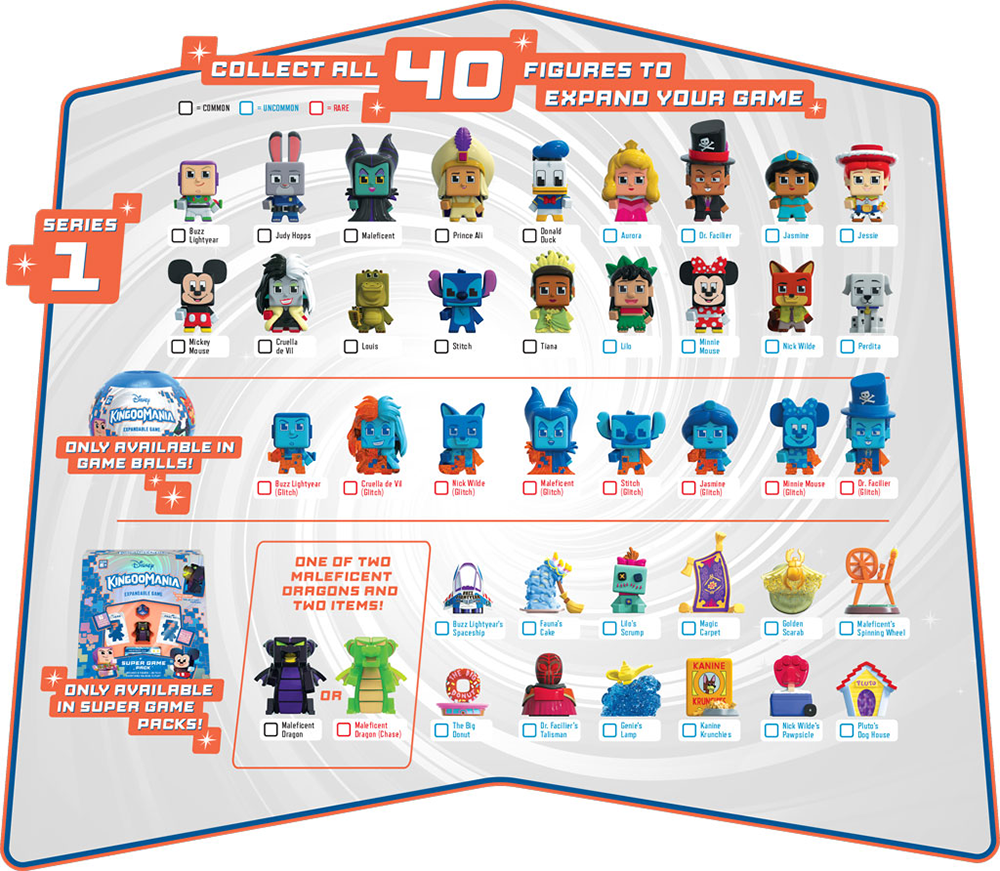 While Disney Kingdomania has simple rules, the game's setup instructions could be clearer, and we recommend watching Funko Games' "How to Play" video before starting the game for the first time. We've embedded the video above for your reference.
Disney Kingdomania Super Game Packs and Game Balls are now available on Amazon and at other retailers. A single Super Game Pack is priced at $22.99, while a single Game Ball is priced at $9.99.
Disclosure: SuperParent received a Disney Kingdomania Super Game Pack and Game Ball for coverage purposes.