Save a video game world in this tabletop game for players aged 6+.
Funko Games revealed Disney Kingdomania, a new tabletop game that will challenge players to save the digital world of Kingdomania from glitches.
The Disney Kingdomania tabletop game is set in an 8-bit video game that has glitches that are "mixing up" the game's levels. Players will need to repair the glitches and save the video game world before it's too late. Disney Kingdomania is for 1-2 players with a recommended age of 6+.
Disney Kingdomania is an "expandable" tabletop game, meaning families can play the game using only a few pieces, and then expand their experience over time by purchasing additional products.
Disney Kingdomania will be sold in blind bag Game Balls and Super Game Packs. The term "blind bag" means shoppers won't know which specific items they'll receive before making a purchase.
Each Game Ball will include two characters and 12 tiles that can be used to construct a level in the video game. Super Game Packs will include four characters, 20 tiles, and two item figures that can impact the game, such as the Magic Carpet from Aladdin and the Spinning Wheel from Sleeping Beauty.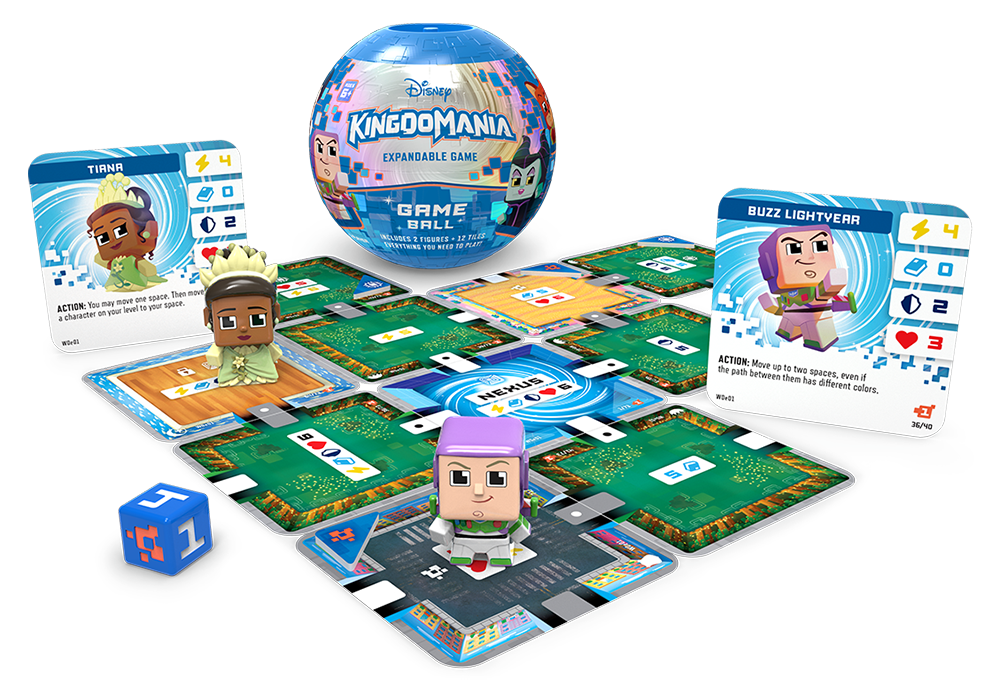 Families can play the complete game of Disney Kingdomania using the items in a single Game Ball or Super Game Pack. At the same time, if players choose to purchase additional Game Balls and/or Super Game Packs, they can mix and match the pieces from each pack to create new experiences.
Altogether, the game will have 40 figures of Disney and Pixar characters to collect in Series 1, such as Buzz Lightyear, Mickey Mouse, Stitch, and Princess Tiana. In addition to normal figures, "glitched" versions of some figures (like Jasmine and Nick Wilde) will be available exclusively in Game Balls, while two figures of Dragon Maleficent will be available to collect only in Super Game Packs.
Each Disney Kingdomania Game Ball will be priced at $9.99, while each Super Game Pack will be priced at $22.99.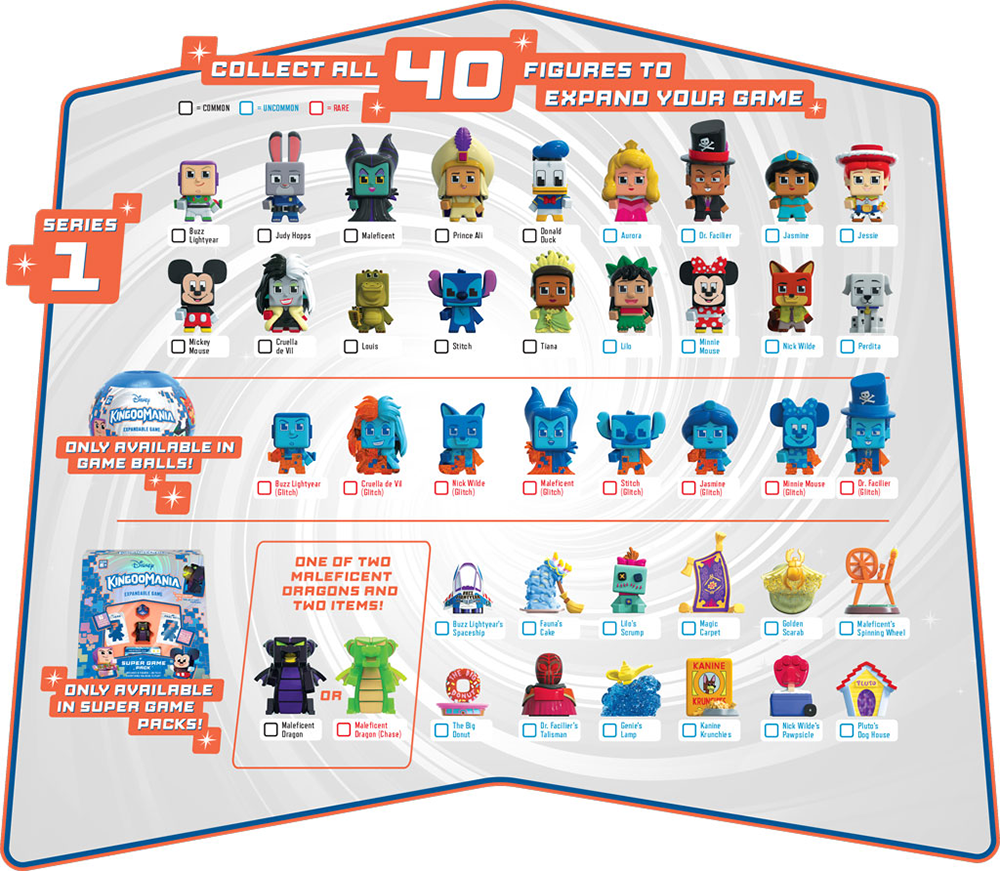 Disney Kingdomania will be released in fall 2022. Keep checking back with SuperParent, as we'll bring you more details about Disney Kingdomania as we get closer to launch.
Is your family excited to play Disney Kingdomania? Let us know on Twitter at @superparenthq.