The game's latest update is called 'A Festival of Friendship.'
The latest major content update is now available for Disney Dreamlight Valley. Called "A Festival of Friendship," the update includes new quests to complete, villagers to befriend, items to collect, and more.

Here are the highlights from this update.
First, this update will allow players to complete a quest that asks them to stop a blizzard in the game's Frosted Heights area. This storyline will allow players to befriend Olaf, the talking snowman from the Frozen film franchise.
This update will also allow players to meet Mirabel from the film Encanto and add her Mini-Casita home to their Valley.
Next, this update includes a new Star Path inspired by Disney's "Disney100" celebration. The "Centennial Star Path" will allow players to complete a variety of quests to earn in-game rewards, such as Moonstones (the game's premium currency) and motifs. While some of the rewards are available to all players for free, some rewards are only available to players who purchase the "Premium" version of the Star Path for 2,500 Moonstones.
Elsewhere, players can now spend Moonstones on exclusive items in the game's new "Premium Shop." The Premium Shop will sell clothing, furniture, and more. Scrooge McDuck's store also has new items to purchase.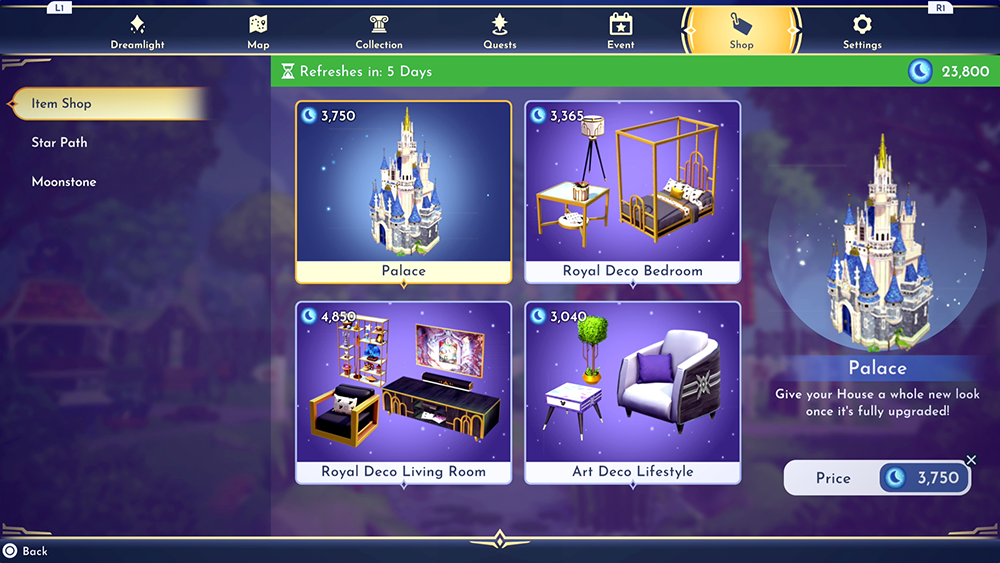 Finally, players can now change the appearance of their in-game house, as well as change the appearance of doors inside their home.
You can read the full patch notes for the "A Festival of Friendship" update on the Disney Dreamlight Valley website.
Disney Dreamlight Valley is currently available in Early Access on Switch, PlayStation consoles, Xbox consoles, PC, and Mac. The game is also available through Xbox Game Pass. Xbox Game Pass subscribers can play the game in Early Access on Xbox consoles and PC at no additional cost as part of their subscription. In order to play the other versions of the game during Early Access, players will need to purchase one of three "Founder's Pack Editions" of the game.
Disney Dreamlight Valley will launch out of Early Access as a free-to-play game in 2023.
Are you excited about the latest update in Disney Dreamlight Valley? Let us know on Twitter at @superparenthq.