Here's where to find the the four tools you need!
Disney Dreamlight Valley is now available in Early Access on consoles, PC, and Xbox Game Pass! The game allows players to work alongside Disney and Pixar characters to restore the world of Dreamlight Valley after an event known as "The Forgetting." (You can learn more about the game in our previous coverage.)
Disney Dreamlight Valley allows players to complete quests alongside Disney and Pixar characters. One of the first quests players will receive is called "The Royal Tools," and it will ask players to find four tools that are scattered throughout Dreamlight Valley: the Royal Pickaxe, Shovel, Watering Can, and Fishing Rod.
Check out our video below to see where these tools are located, or keep reading for the details!
The Royal Pickaxe can be found sticking out of a large rock near Scrooge McDuck's shop and an Apple Tree. (If you stand at the top of the staircase looking toward the game's Meadow area, the pickaxe is to your left.)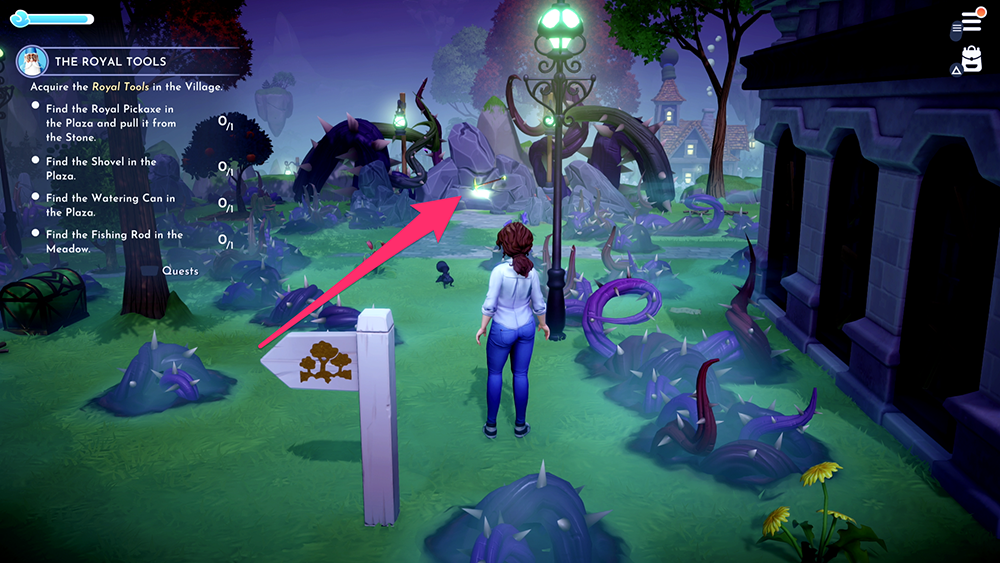 The Watering Can is located in the yard beside your house, next to some barrels.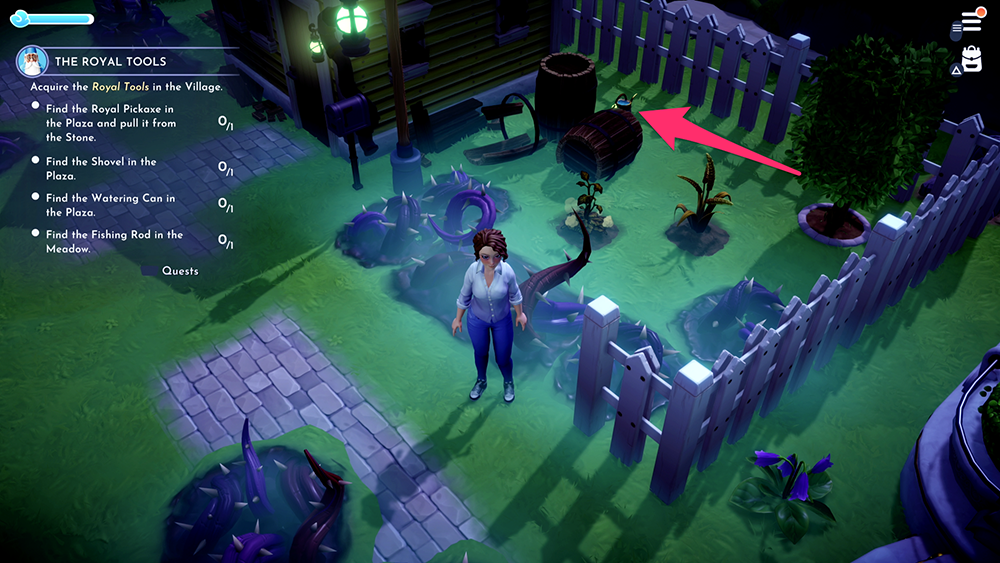 The Shovel can be found sticking out of the ground next to the Chez Remy restaurant.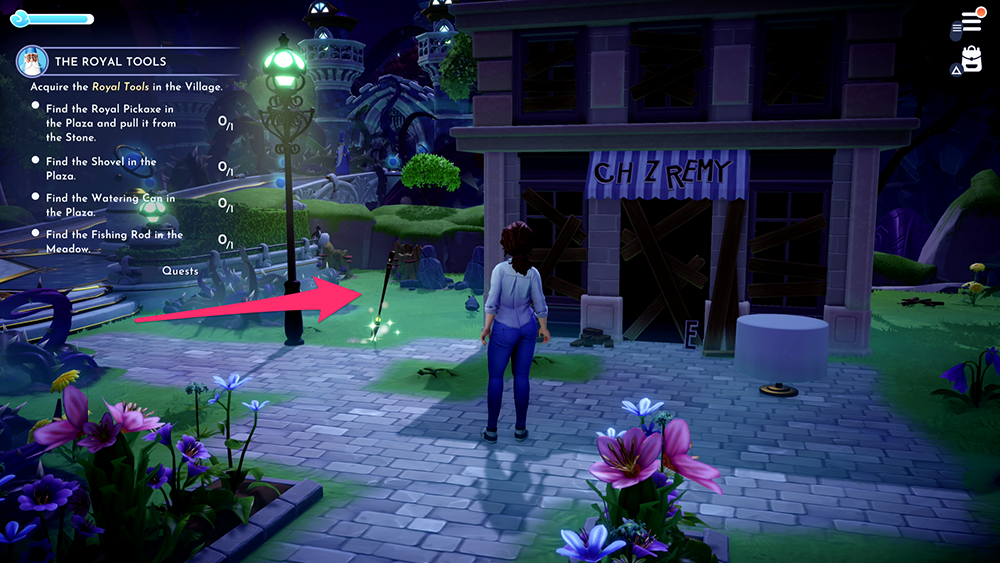 The Fishing Rod can be collected after you use the Royal Pickaxe to open the path to the Meadow area. To collect the Fishing Rod, you'll first need to collect the "Broken Fishing Rod" that's lying in the grass next to a pond in the Meadow area.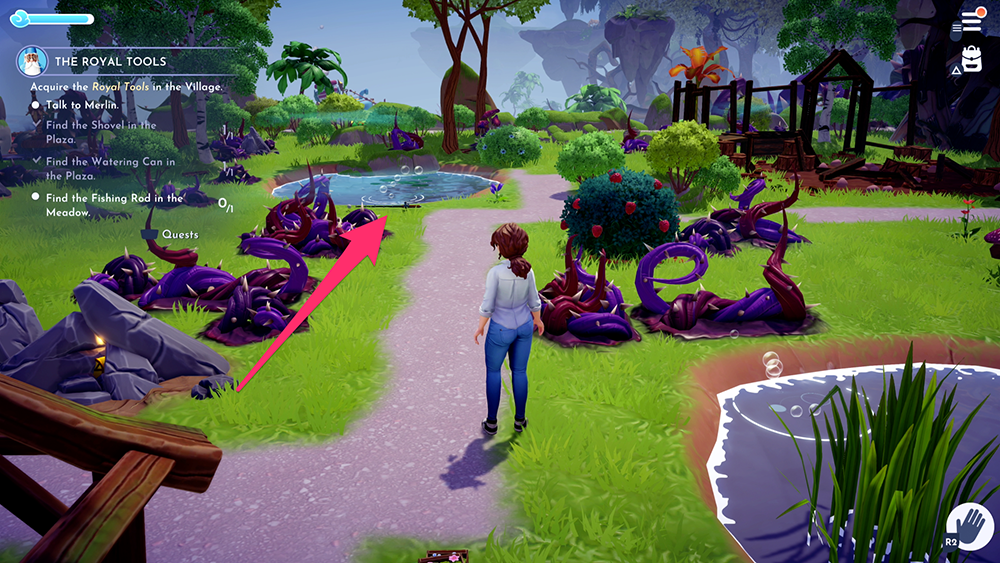 Then, you can take this Broken Fishing Rod to Goofy's house in the Meadow area. He'll exchange the Broken Fishing Rod for the Fishing Rod you need to complete this quest!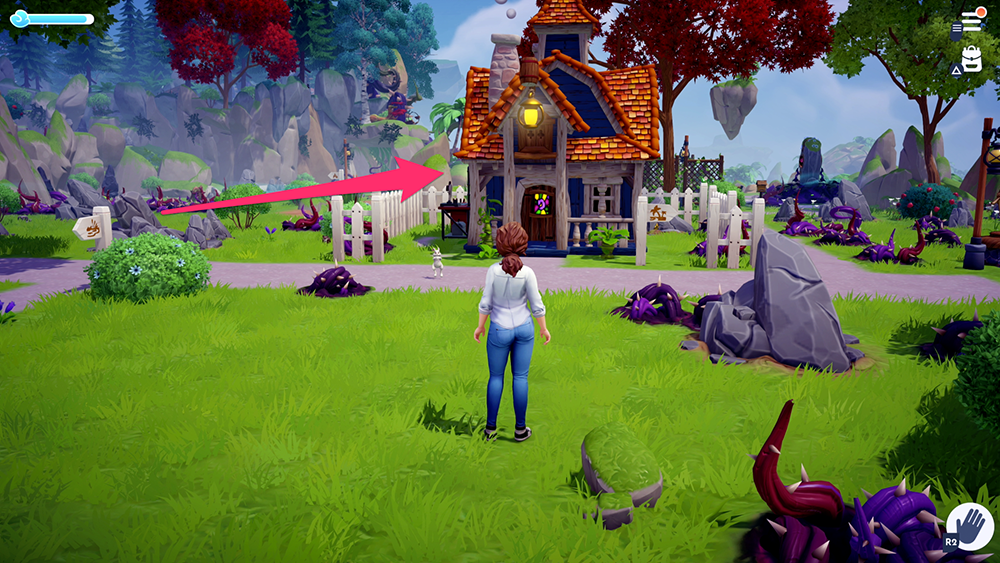 And that's all there is to it! Have fun!
To learn more about Disney Dreamlight Valley, or to read the rest of our guides for the game, check out our previous coverage.