Players can work alongside Mickey Mouse to bring Minnie back to Dreamlight Valley.
Disney Dreamlight Valley is now available in Early Access on consoles and PC. The life simulation and adventure game allows players to complete quests alongside Disney and Pixar characters.
In Disney Dreamlight Valley, an event known as "The Forgetting" has caused the game's residents to lose many of their memories. It has also caused other residents to disappear entirely.
Minnie Mouse is one of the residents who has disappeared, but our guide will help you rescue her and bring her back to Dreamlight Valley!
In order to rescue Minnie Mouse, you'll need to raise your friendship level with Mickey Mouse to Level 8. You can raise your friendship level with Mickey by doing things like talking to him, giving him gifts, and "hanging out" with him. As you reach different friendship levels with Mickey, he'll give you a series of quests that will focus on rescuing Minnie Mouse and bringing her back to Dreamlight Valley.
Once you reach Friendship Level 8 with Mickey Mouse, he'll give you the final quest you need to complete to rescue Minnie. This quest is called "Memory Magnification."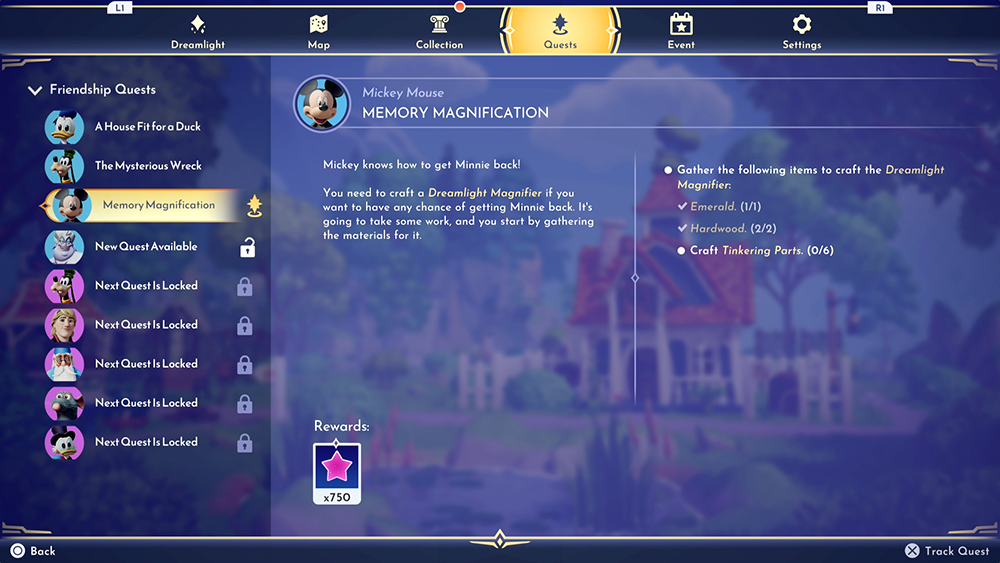 Check out our video below to see part of this quest in action, or keep reading for the details!
The Memory Magnification quest asks players to collect the necessary resources to create an item called the "Dream Magnifier."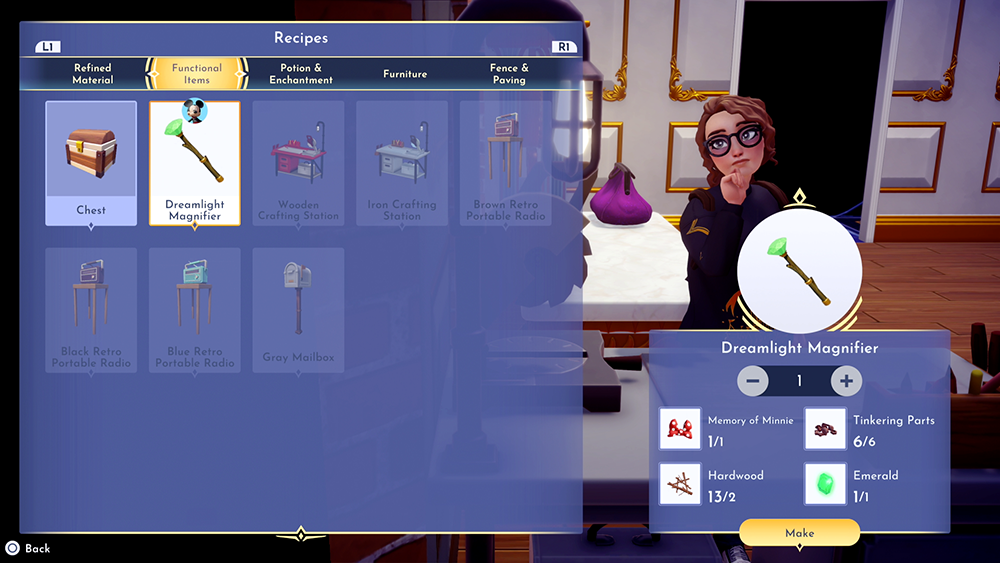 The Dream Magnifier can be crafted using the following items:
1 Memory of Minnie (Mickey Mouse gives you this item)
1 Emerald
2 Hardwood
6 Tinkering Parts
Tinkering Parts can be crafted using Iron Ingots. Specifically, you can create three Tinkering Parts at one time using two Iron Ingots. This means you can create six Tinkering Parts using four Iron Ingots.
After you create the Dream Magnifier, you'll be able to talk to Minnie, who will ask you to build her house. You'll automatically receive the base for Minnie's house in your furniture collection, and you can place the base where you'd like in the in-game world.
Once you place the base for Minnie's house, you can interact with the construction sign in front of the base to talk to Scrooge McDuck. It costs 5,000 Star Coins to build Minnie's house.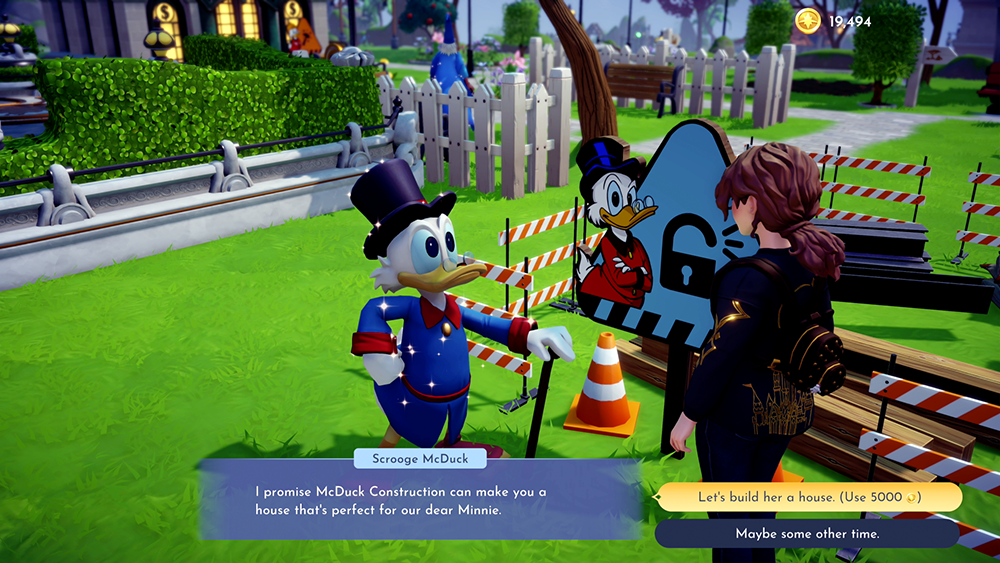 Once you've built Minnie's house, Minnie will come back to Dreamlight Valley!
Have fun!
To learn more about Disney Dreamlight Valley or to view the rest of our guides for the game, check out our previous coverage.