We'll show you how to collect an unlimited supply of this important crafting material.
Disney Dreamlight Valley is now available in Early Access on consoles and PC! The life simulation and adventure game allows players to complete quests alongside Disney and Pixar characters in the magical, colorful world of Dreamlight Valley.
Players can collect a wide variety of resources as they explore Dreamlight Valley, and they can use specific resources in cooking and crafting recipes. One of the most important resources in Disney Dreamlight Valley is Seaweed.
Seaweed is so important because it's used to create Fiber. Fiber is a required ingredient for many of the game's crafting recipes, such as Rope, Hay Bales, and Baskets.
Our guide will show you how to collect Seaweed in Disney Dreamlight Valley!
Check out our video below to see how to get Seaweed in Disney Dreamlight Valley, or keep reading for the details!
It's possible players may find a few Seaweed on the ground near water as they explore Dreamlight Valley (for instance, in the Dazzle Beach area), but if players need more Seaweed than that, they can collect more by going fishing.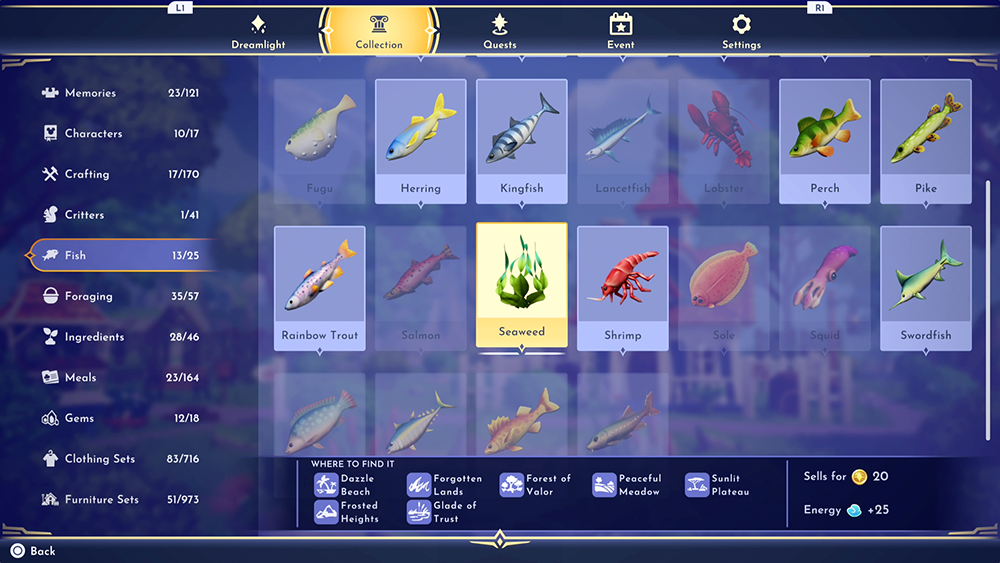 Seaweed can be collected in the following areas:
Dazzle Beach
Forgotten Lands
Forest of Valor
Peaceful Meadow
Sunlit Plateau
Frosted Heights
Glade of Trust
Players can collect Seaweed by fishing in water that doesn't have any ripples. You may catch fish when you fish in this "normal" water, but if you keep fishing, you should eventually "catch" Seaweed. You can keep fishing in the same spot to collect as many Seaweed as you need.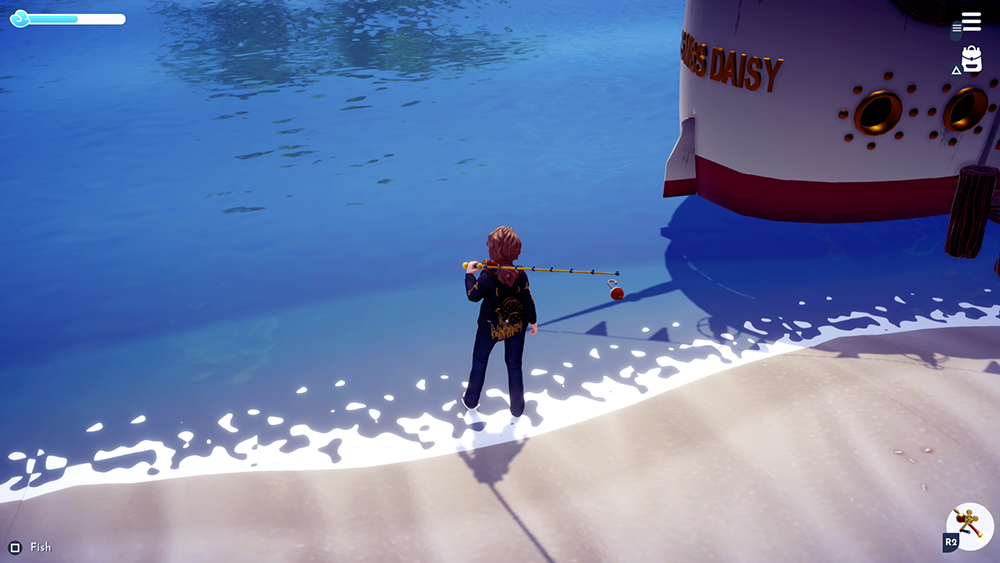 And that's all there is to it! Have fun!
To learn more about Disney Dreamlight Valley, or to read the rest of our guides for the game, check out our previous coverage.