Players can unlock new outfits for certain characters to wear!
With the release of the "Festive Star Path" in Disney Dreamlight Valley, players can now customize certain characters with different outfits, or "Dream Styles." For instance, players can unlock a holiday-themed outfit for Merlin.
If you're wondering how to change Merlin's clothes in Disney Dreamlight Valley, our guide is here to help you out!
Before you can change Merlin's clothes, you'll need to unlock a new outfit for him to wear. As of this writing, players can unlock the "Festive Merlin" costume from Page 5 of the "Festive Star Path" in Disney Dreamlight Valley. The Festive Merlin costume costs 50 Tokens to unlock.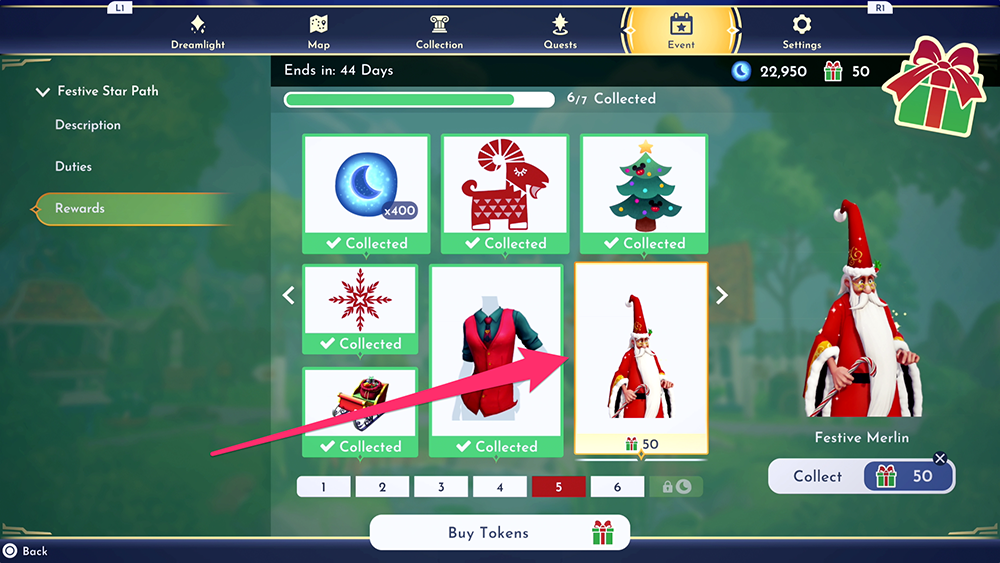 Once players unlock a new costume for Merlin, they can change his appearance by opening the game's menu, navigating to the "Collection" tab, scrolling down to "Characters" on the left side of the screen, and selecting Merlin in the list of characters they've unlocked.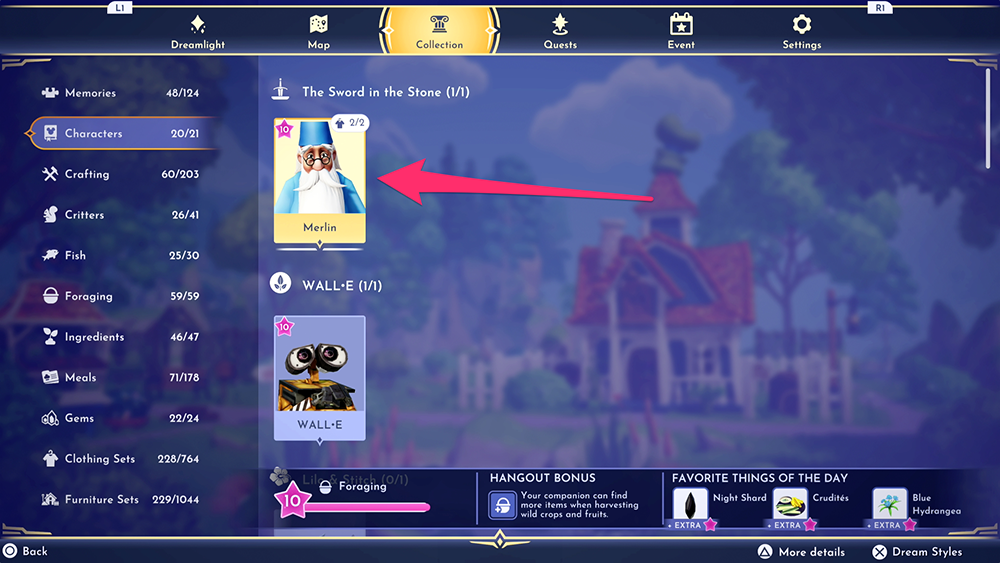 From there, they can select the outfit they want Merlin to wear.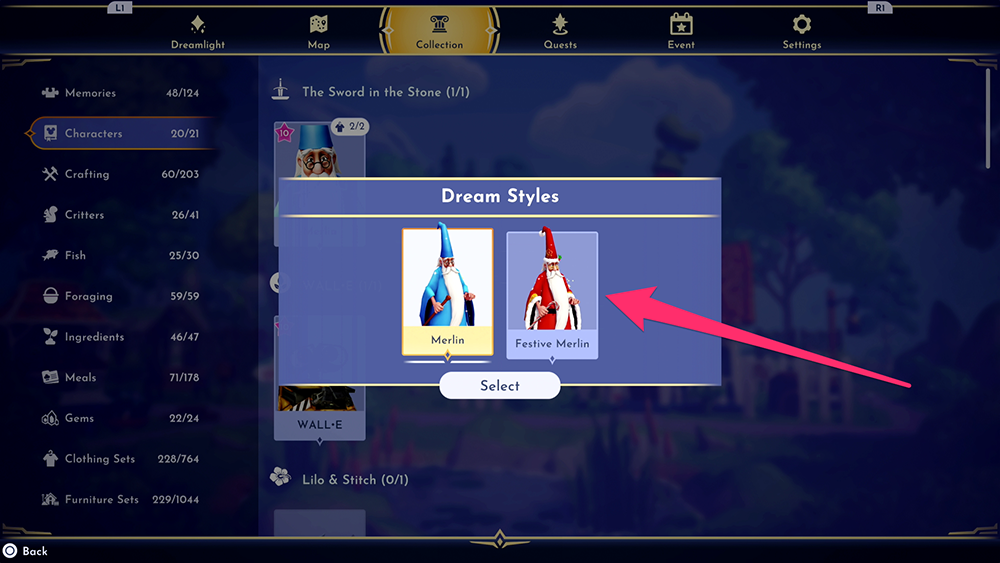 And that's all there is to it! You can repeat these steps anytime you want to change Merlin's clothes!
To learn more about Disney Dreamlight Valley or to view the rest of our guides for the game, check out our previous coverage.

Brandy Berthelson has been writing about video games and technology since 2006, with her work appearing on sites including AOL Games, Digital Spy, and Adweek. When she's not gaming, Brandy enjoys crafting, baking, and traveling with her husband.