Star a new life on a tiny planet.
Deiland: Pocket Planet Edition is a farming and role-playing game (RPG) from Chibig, the developer of Summer in Mara. Deiland: Pocket Planet Edition is described as a "reimagination" of the original Deiland, which was released on PlayStation 4 and PC in 2018. This new version of the game for Switch features new music, a new "Seasons" system, and more.
In Deiland: Pocket Planet Edition, players become a young boy named Arco who is the only inhabitant of a small planet called Deiland. Players will be able to gather resources like stone, wood, and seeds (among others), and use those materials to craft items, farm crops, grow trees, and more in order to unlock new activities and structures for their planet, as well as complete quests.
Monsters will also sometimes appear on the planet, and players will need to defend their home by defeating them in combat.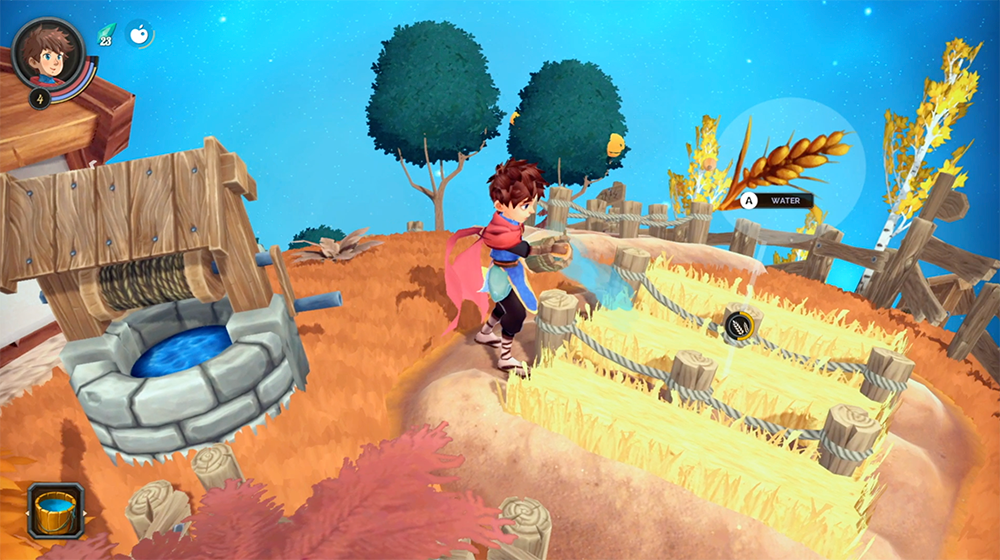 Deiland includes a day and night system, with four seasons (spring, summer, autumn, and winter) each having seven in-game days (crops can only be grown in specific seasons).
Arco has a limited amount of energy to spend on each in-game day. This energy is spent when collecting resources (for instance, when breaking rocks to collect stones). Players can sleep to restore their energy. They'll also need to feed Arco to keep his hunger meter full.
Since Arco lives on a very small planet (all things considered), the curve of the planet is visible while playing. This means the land will appear curved and you'll only be able to see a few feet into the distance. That being said, players can zoom out to view the entire planet, and even rotate the planet to view it from different angles.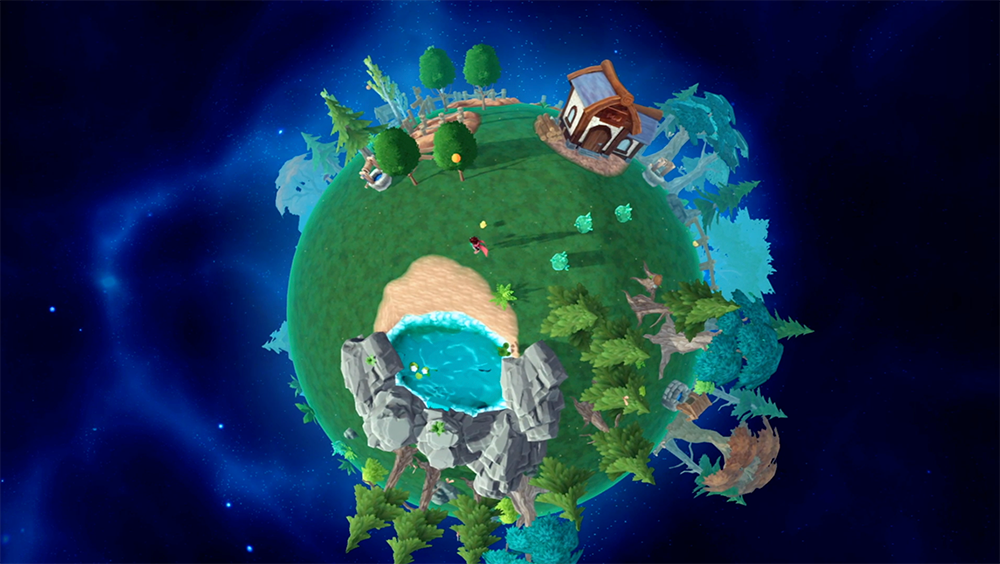 While Arco lives alone, other characters will occasionally visit him on Deiland. This includes a traveling merchant and an intergalactic explorer, among others. These characters will give Arco quests to complete, with the game having more than 100 quests to complete in all.
As players complete quests and other actions, they'll earn experience points that will help Arco level up. Each time Arco reaches a new level, players can upgrade his stats.
Deiland: Pocket Planet Edition is available to download for $19.99 on Switch. The game is rated E10+ for Everyone 10+ by the ESRB. While the game is family-friendly, it doesn't include voice acting, so players will need to know how to read.
Check out some gameplay from Deiland: Pocket Planet Edition in our video below.
Disclosure: SuperParent received a code for this game for coverage purposes.