You might have to get crafty with these Halloween decorations, but for the gamer(s) in your house, it's worth it.
Halloween is fast approaching — it's time to get your house spookified! Your Halloween decorations don't have to be ghosts and zombies, mind you. Instead, embrace the gamers in your family to craft a Halloween that is all kinds of creepy cute. You'll need to open your wallet and bust out your craft kit (if you have one) for this Very Gamer Halloween!
For the crafty parents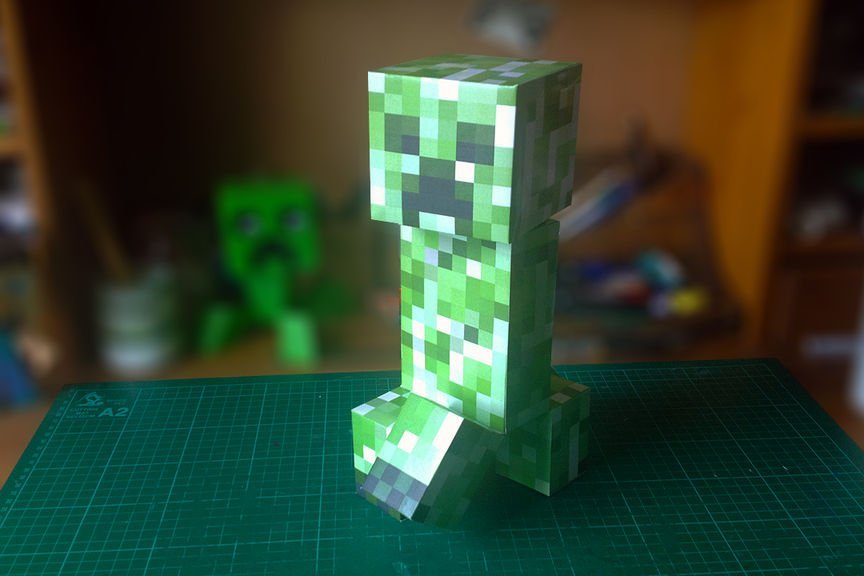 Make a Minecraft Creeper: Instructables has put together an accessible, easy way to make your own 3D papercraft Creeper with a template, a good color printer, and a bit of patience (okay, a lot of patience). You don't even need a Minecraft theme to pull this off, either. Put a Creeper next to a cauldron full of candy and you've got a spooky candy guardian!
Craft a Tiny Fortnite Loot Llama: Not every pinata has to be obscenely big. And for the Fortnite fan in your house, having a little Loot Llama in the midst of your indoor Halloween decorations is a great way to delight your Fortnite family member.
Enter the Mushroom Kingdom: If you have some spare Play-Doh laying around, you can attempt to make your own Super Mario Fire Flowers (and let them dry so you can use them again).
Pikachu by You: Pokemon plushies are expensive (we'll get into it in a hot Halloween minute), so if you're on a budget, why not make your own Pikachu? From a sock?
Pumpkins!
What's Halloween without fun pumpkin carvings? Here are some exceptional pumpkins carved to represent beloved gaming franchises, including Super Mario, The Legend of Zelda, Pokemon, Fortnite, and Minecraft.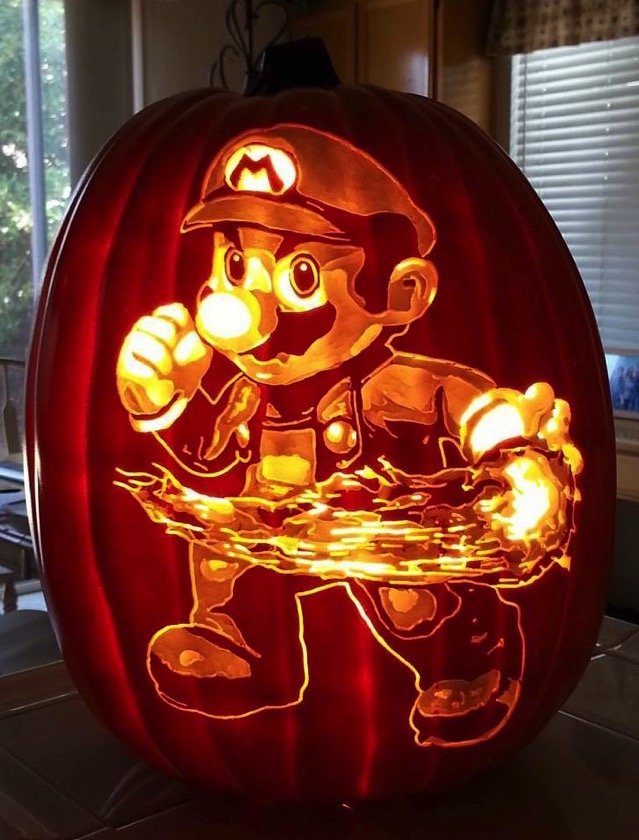 This Super Mario pumpkin carving is incredibly detailed, but you can find stencils for a simpler (dare we say, actually doable) version of this pumpkin online.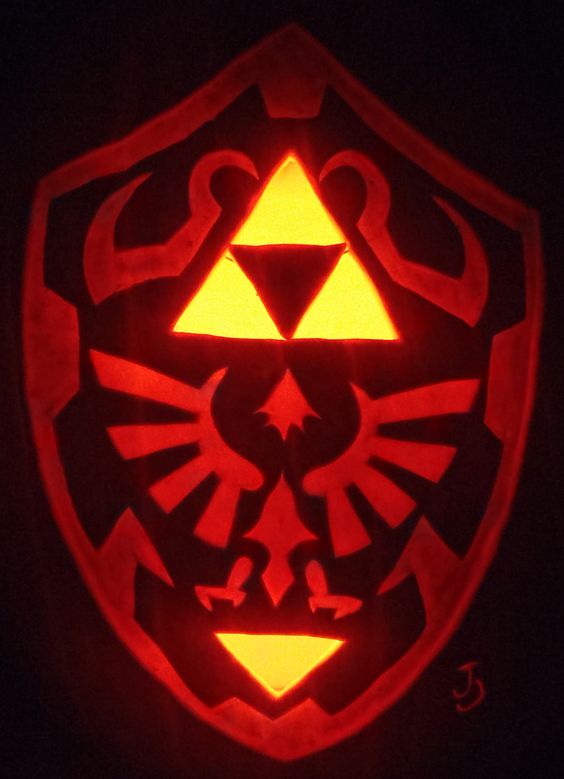 If your kiddos love The Legend of Zelda: Breath of the Wild, these carvings from Zelda Universe will blow their minds.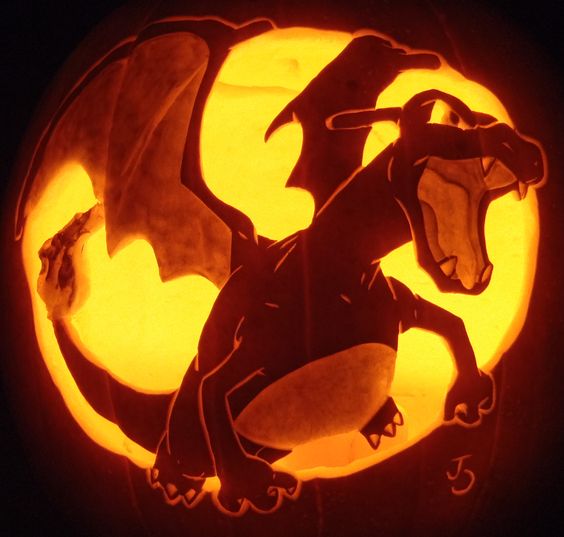 This artist on Deviantart took a number of Pokemon and turned them into beautiful pumpkin art.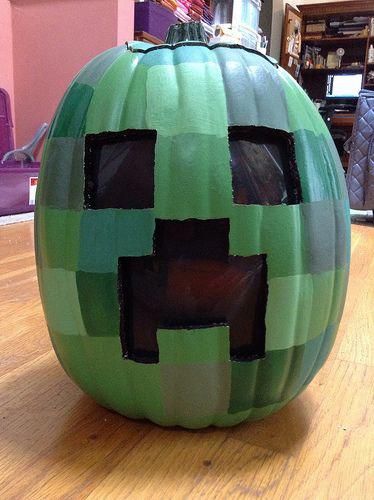 And when a Creeper is necessary, who says you can't paint pixels on?
Let's just buy it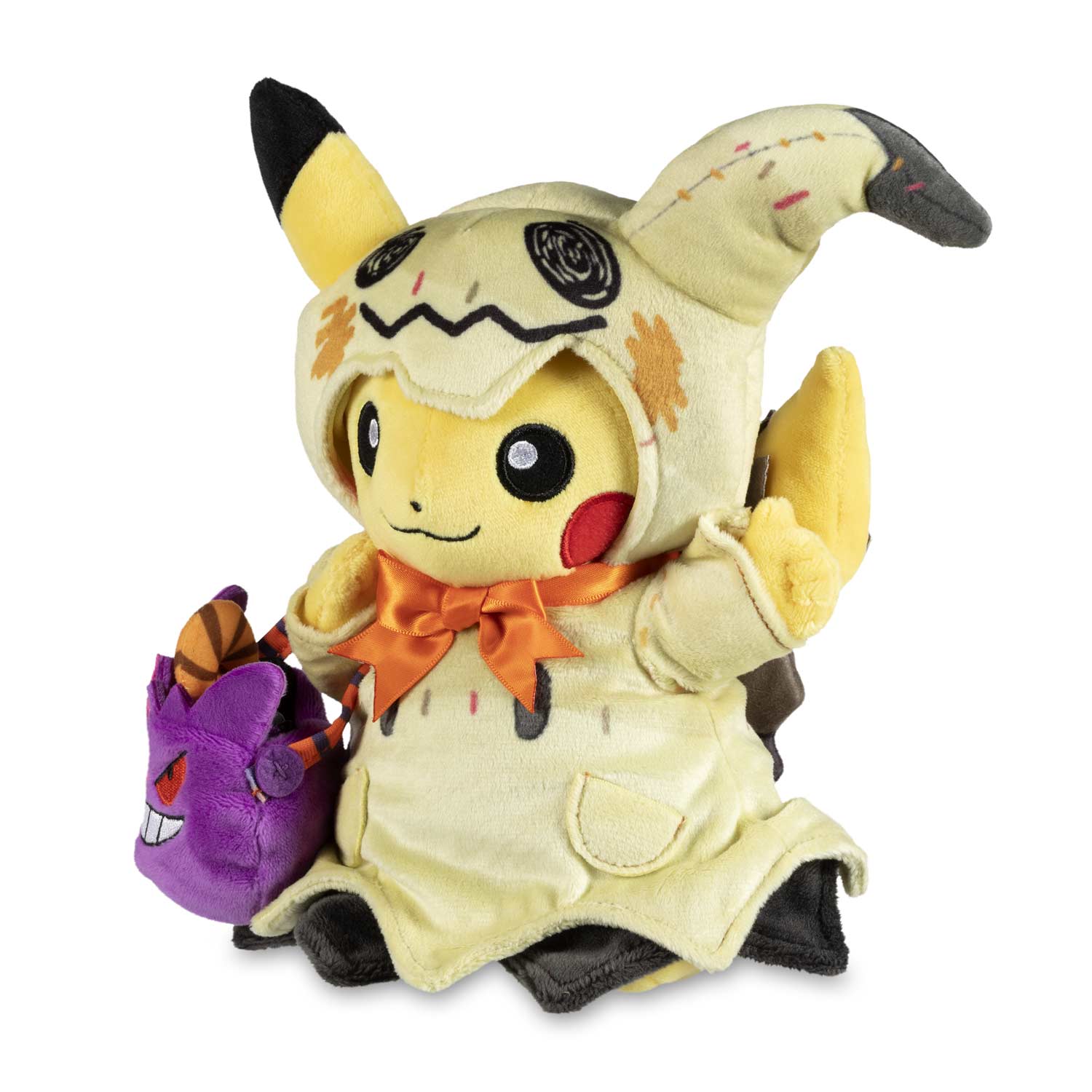 Pikichu's Mimikyu costume isn't really fooling anyone, but it's cute as heck.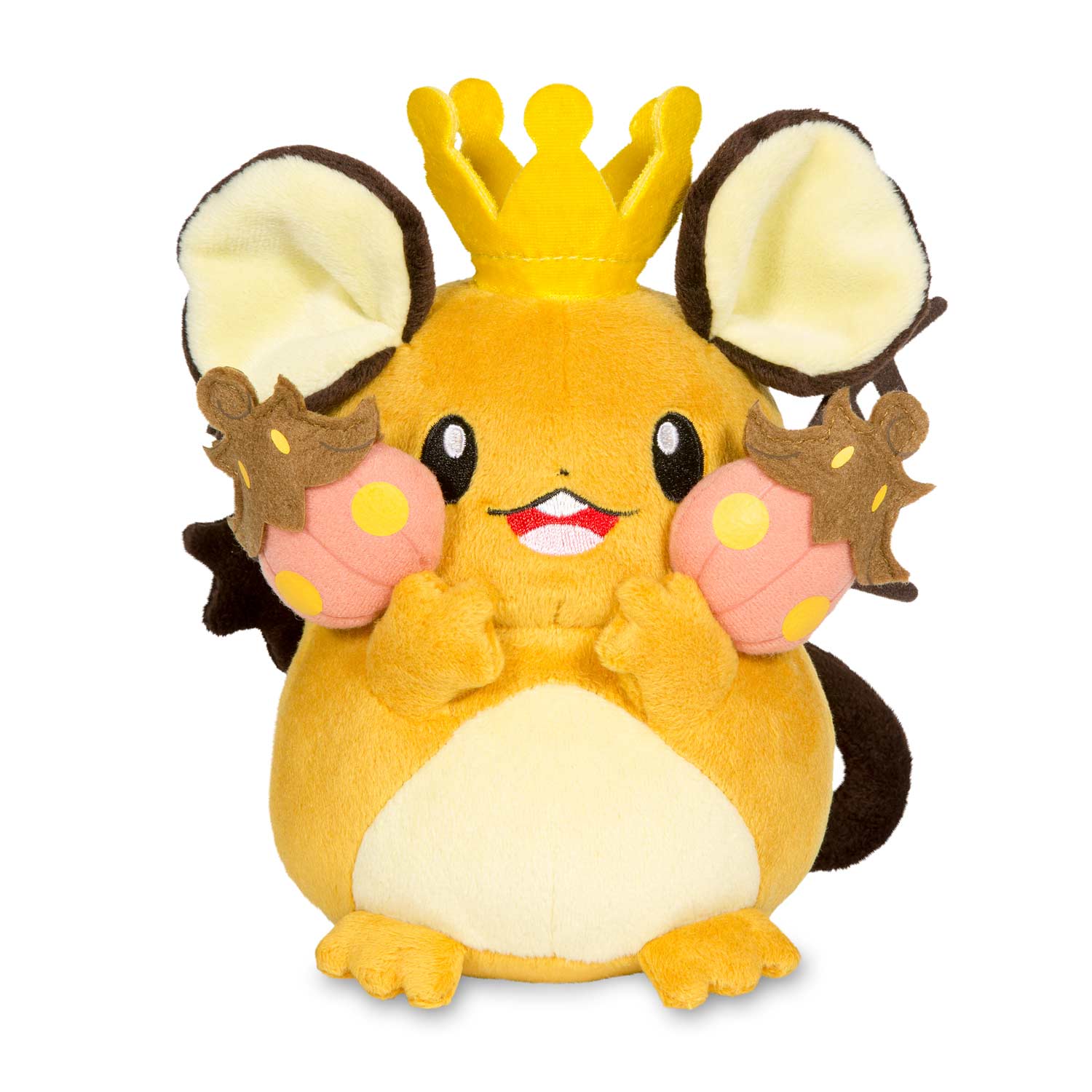 Dedenne, who is also an Electric Pokemon (like Pikachu), is looking extra festive with his miniature Pumpkaboos!
Pokemon Halloween 2019 Collection: Making plushies is really hard, especially if you're only kind of crafty and can maybe only sew a button (if you tried hard enough, like yours truly). The Pokemon Company's 2019 Halloween Collection isn't cheap, but the plushies are really well-made. They'll last a number of Halloweens.
Fortnite Llama Pinata: Papercraft is all well and good, but if your fine motor skills aren't what they used to be, no one would blame you for snagging this perfectly excellent Llama Pinata from Spirit Halloween.
Infinite Dungeon Corridor: Dungeons and Dragons lovers will adore this small replica of a dungeon corridor (it appears to have no end to it!). Mood lighting, anyone?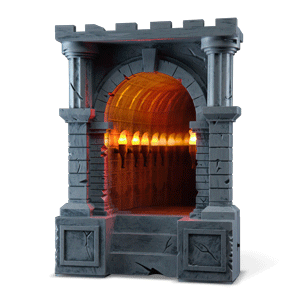 Enter the Mushroom Kingdom Part Two: Reusable window clings are always a big hit at Halloween in our house, and while there aren't any specific Mario Halloween decals and window clings, create your own version of the Mushroom Kingdom with these reusable decals on Etsy. And, of course, plushie Fire Flowers.
Overwatch Mood Lighting: Loot boxes are controversial in free-to-play games (because of reasons we've written about). But this Overwatch night light is a great addition to a gamer's Halloween decor because who doesn't love themed mood lighting?
Hocus Pocus Funko Pops & Pencil Toppers: Funko's reach knows no bounds. For this Halloween, it's tackled beloved Disney movie Hocus Pocus, which was originally released in 1993. A three-pack of Pops come in one package, so no need to purchase separately. The collection, including pencil toppers, will be available this Halloween online and at Spirit Halloween.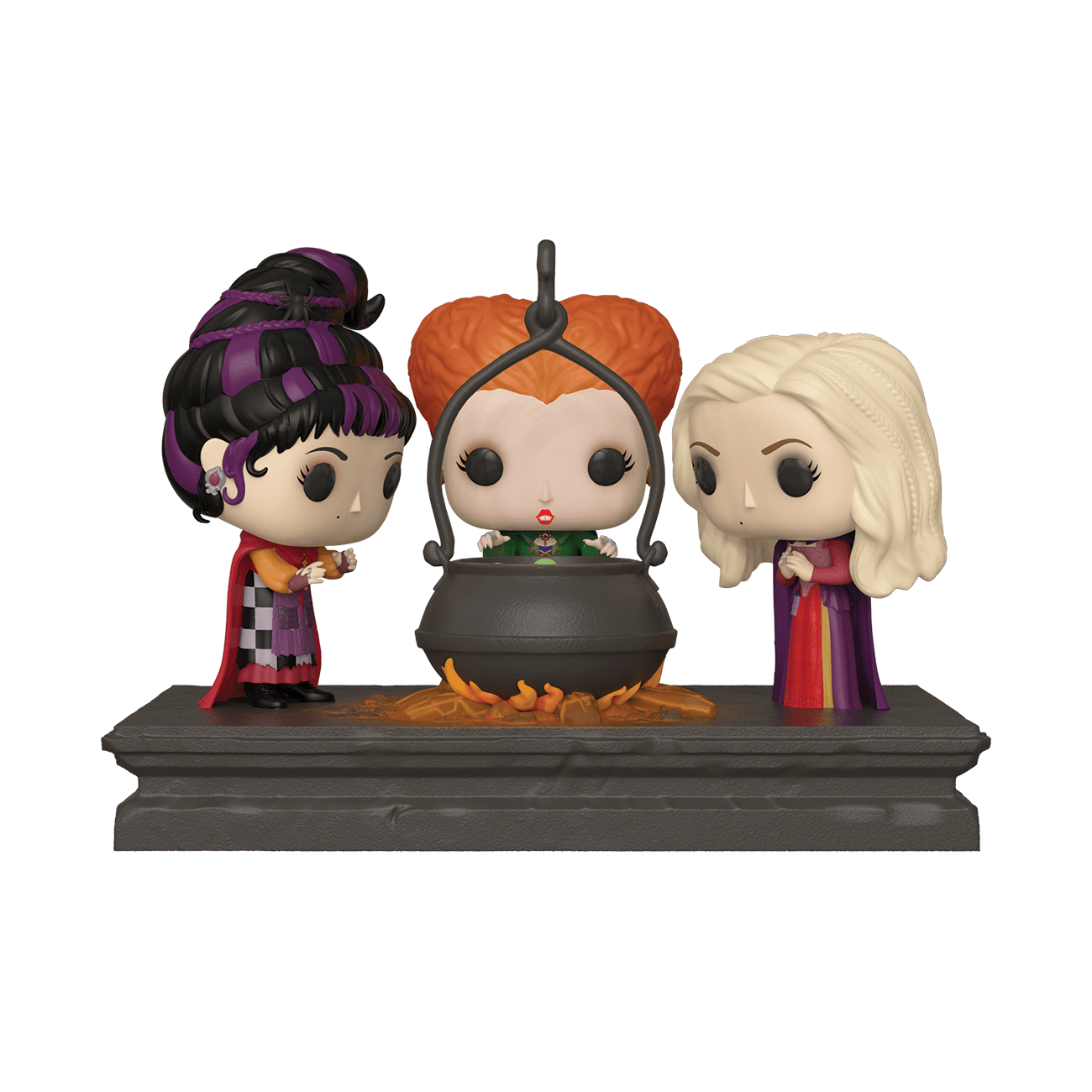 "Life is sweet, be not shy!"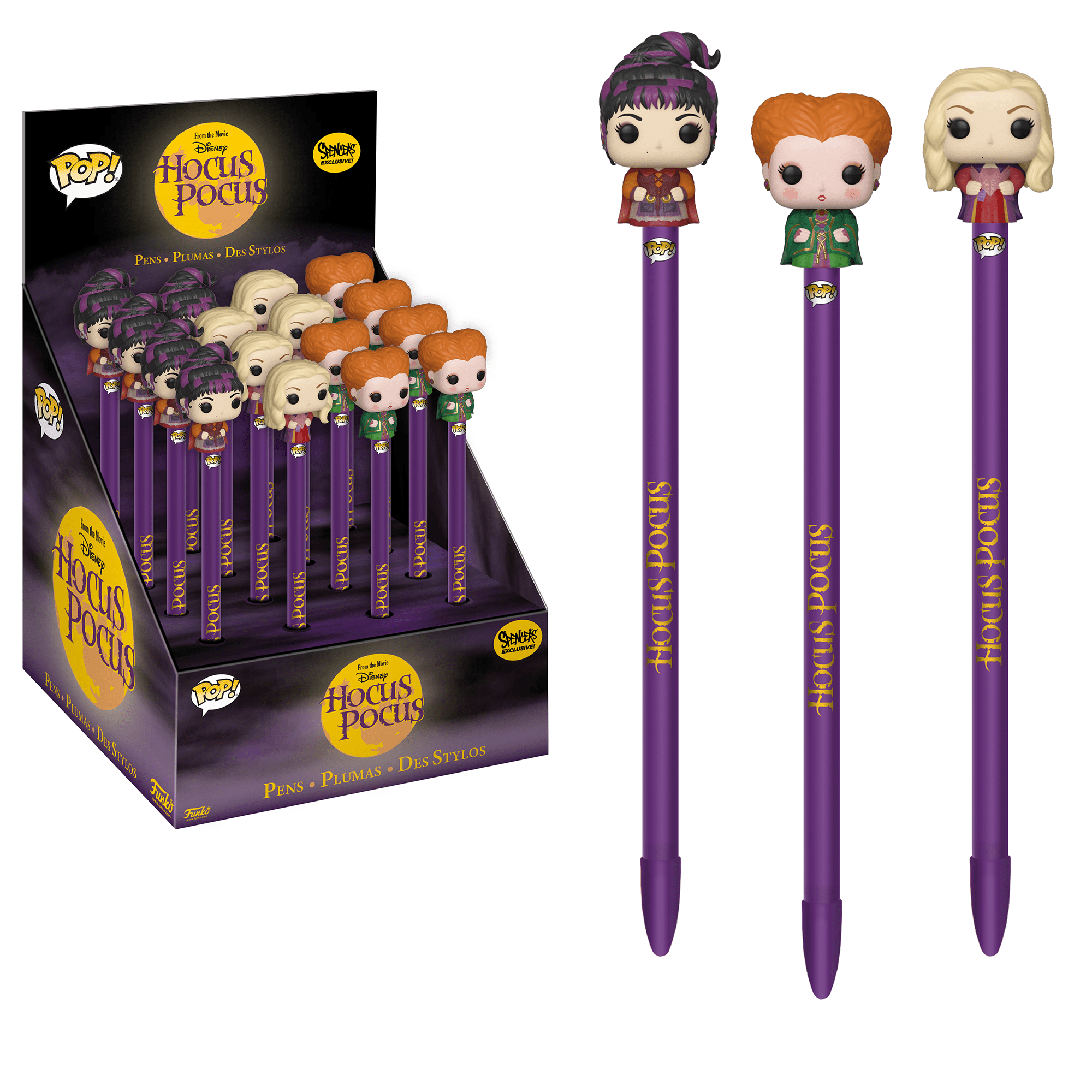 But what about outdoor Halloween goodies?
These are a tough sell. Outdoor decorations for gamer households are easier to come by around Christmas time. Sadly, the only real "nerd culture" Halloween decorations that are easy to get are from The Nightmare Before Christmas (and those can be found anywhere from Target to the Disney Store to Walgreens, believe it or not).
If you have more you'd like to add to our collection of Halloween gamer decor, leave us a comment!
Updated 10/7/2019