Help a magician defeat his rival in this roguelike action game.
Dandy Ace is a roguelike action game on consoles and PC that challenges players to help a famous magician named Dandy Ace escape a magic mirror after he's trapped inside by a jealous rival magician named Lele, the Green-Eyed Illusionist.
In Dandy Ace, players will work their way through Lele's changing palace with the goal of reaching Lele so the two magicians can have a duel. Since Dandy Ace is a roguelike, the gameplay environment will randomly change shape each time players attempt to make their way through the palace.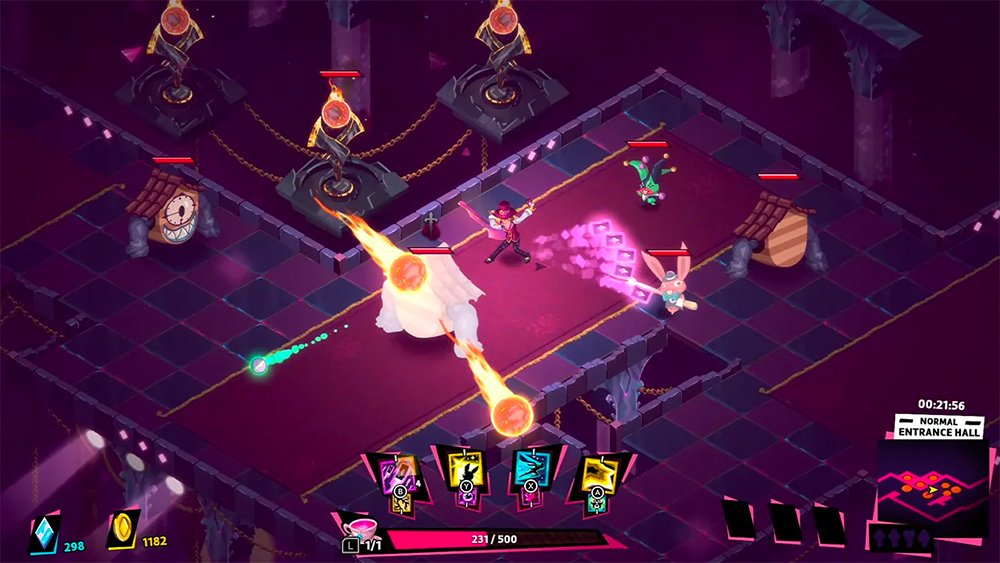 Lele's palace is full of enemies for Dandy Ace to defeat, and players can defeat these enemies using magical cards that are found throughout the palace. While the game has lots of cards to collect, giving Dandy Ace lots of ways to defend himself, players should still expect to die a lot as they make their way through the game (this is typical for the roguelike game genre).
When players die, they'll lose some of the items they've collected. However, they can eventually unlock permanent upgrades that will allow them to become stronger so they can make their way deeper into the palace.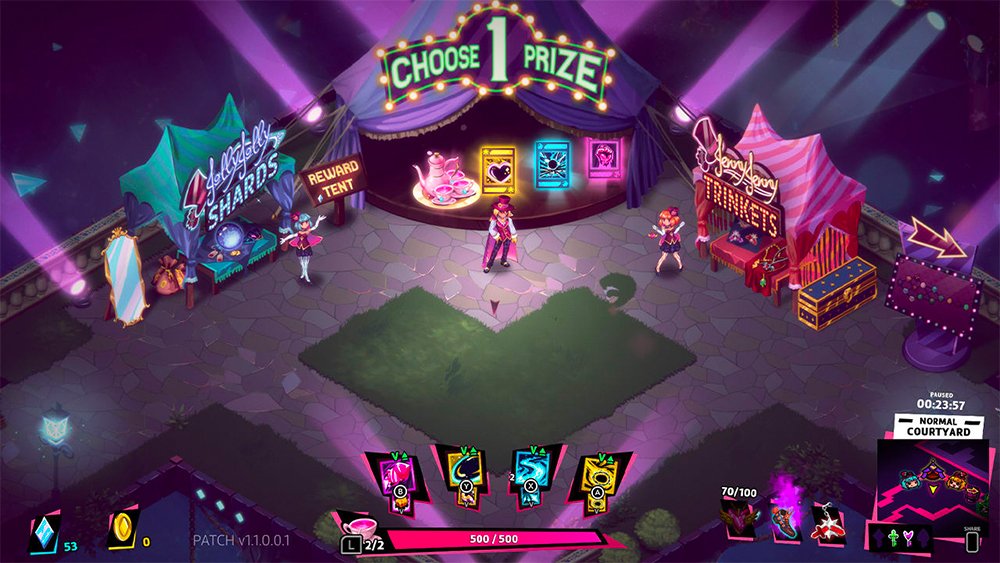 Dandy Ace features multiple difficulty settings, but even the "Normal" setting is pretty challenging. While the game technically offers family-friendly gameplay, some players may not enjoy games that require you to try multiple times to make significant progress.
Dandy Ace is now available on Switch, Xbox Series X/S, Xbox One, and PC for $19.99. The game is also available on Xbox Game Pass. Dandy Ace is rated E10+ for Everyone 10+ by the ESRB.
Check out some gameplay from Dandy Ace on Switch in our video below.
Disclosure: SuperParent received a code for Dandy Ace for coverage purposes.