Feed Om Nom candy in this physics-based puzzle game.
Cut the Rope Remastered is a physics-based puzzle game that's now available on Apple Arcade, Apple's game subscription service that gives subscribers unlimited access to a curated selection of games for a single monthly price.
Cut the Rope Remastered is an updated version of the original Cut the Rope mobile game, which was released in 2010. The game challenges players to feed candy to a friendly (and adorable) monster named Om Nom (as well as his friends) by cutting ropes and manipulating other objects in each stage.
Each level contains one or more pieces of candy, as well as one or more monsters. To complete each stage, players will need to successfully feed the candy to Om Nom or his friends without letting the candy drop off of the screen.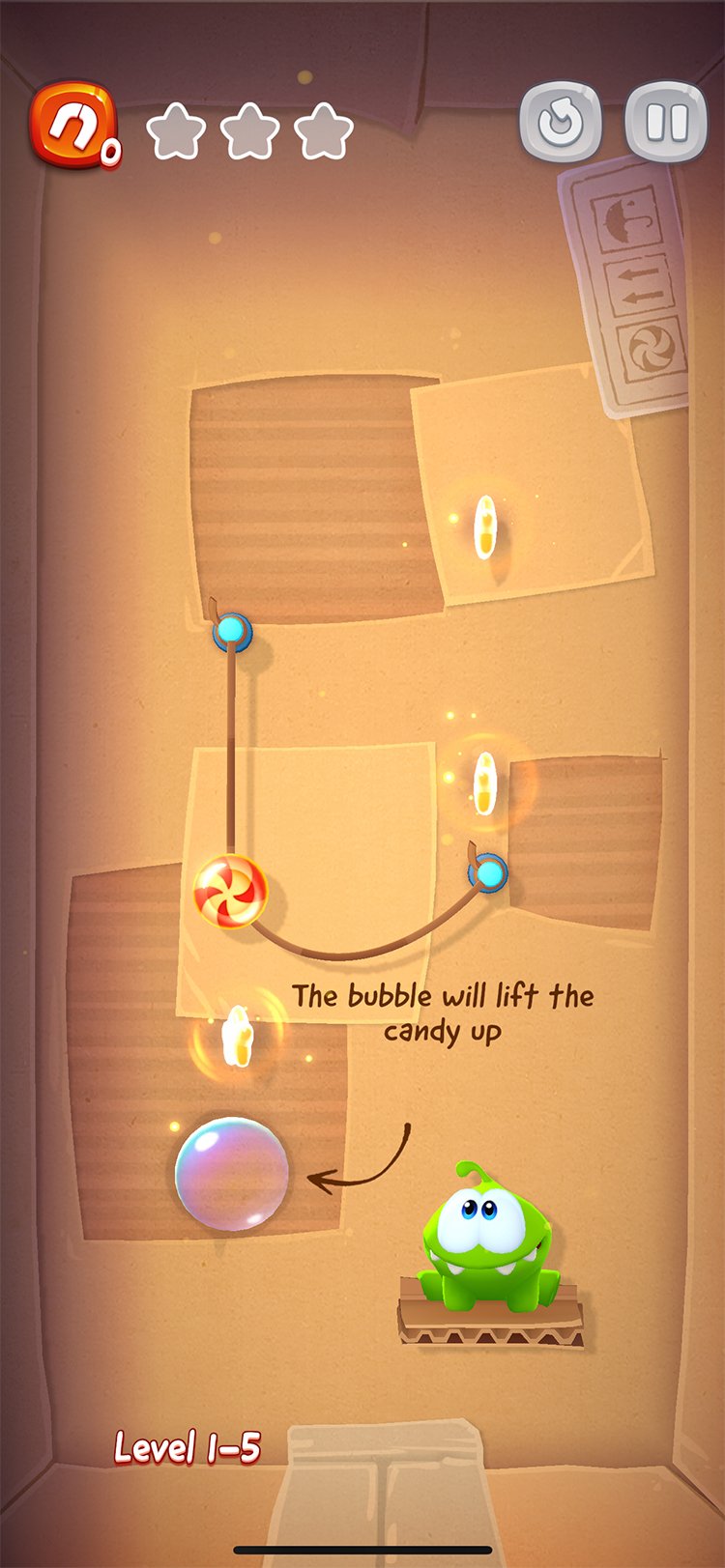 The candy is often connected to one or more ropes, and players will need to figure out which rope(s) to cut and/or which objects to interact with — and in what order — to successfully deliver the candy to the monsters. This means players will need to think ahead or use trial and error to determine how objects will behave when they're interacted with. If players make a mistake, they can quickly reset the stage and try again.
Each level also contains three optional stars that players can collect if they want an additional challenge. Players can replay stages they've already completed if they want to collect any stars they may have missed the first time around. In addition, players can tap on objects on the game's level map to discover hidden stars that are added to certain stages, giving them even more stars to collect over time.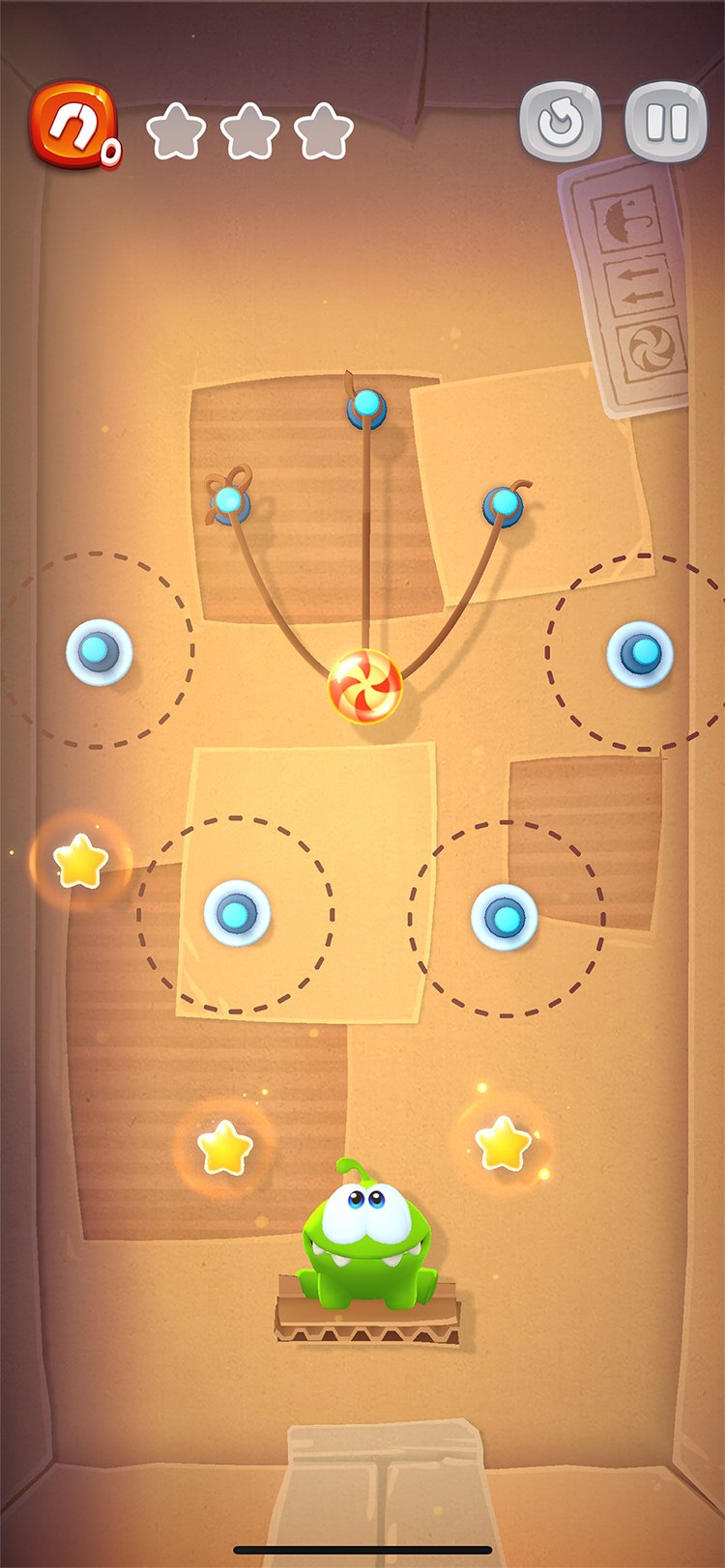 Finally, Cut the Rope Remastered features a Weekly Challenge feature that gives players a specific objective to complete for a limited time. For instance, as of this writing, players can complete a "Star Challenge" that asks them to complete three levels and only earn two stars (rather than all three) in each one.
Cut the Rope Remastered is now available on Apple Arcade. The game has an age rating of 4+. Apple Arcade games do not contain optional in-game purchases or advertisements, so there's no way for kids to spend money while playing this game.
Check out a few levels from Cut the Rope Remastered in our gameplay video below.