Hit the track!
Cruis'n Blast is now available on Nintendo Switch. The racing game was originally released in arcades in 2017. It's part of the Cruis'n video game franchise, which began with Cruis'n USA in 1994.
Cruis'n Blast allows players to collect 23 different vehicles and test their racing skills on almost 30 tracks set in a variety of locations around the world. Rather than focusing on realism, Cruis'n Blast features over-the-top locations and gameplay. For instance, one track has players racing through a safari setting as animals like zebras and giraffes run across the track.
Players can drift around corners and drive over ramps to activate temporary speed boosts. They also have a limited number of boosters, called "Blasts," to use in each race to give themselves an even greater boost in speed. Finally, players can perform tricks during races, such as wheelies.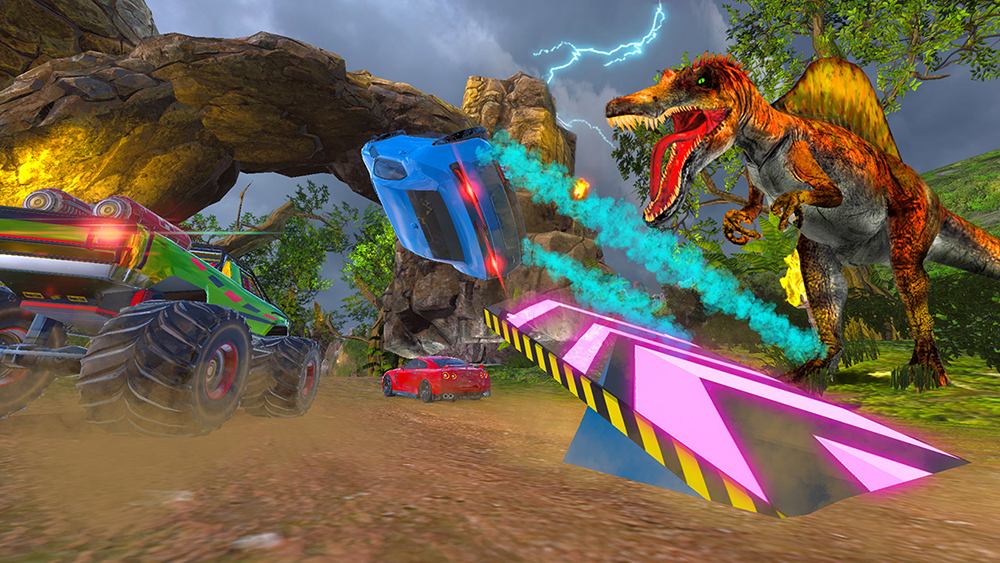 Cruis'n Blast features multiple gameplay modes. The Cruis'n Tour mode is similar to a career mode, and it challenges players to complete a series of Tours that each contain four different races. As players complete Tours in this mode, they'll unlock access to the different tracks in the game's Single Race mode.
There's also a Classic Arcade mode that lets players try five tracks that were featured in the arcade version of Cruis'n Blast. Finally, there's a Time Trials mode that lets players race without opponents with the goal of earning the fastest time possible on each track.
While players start with access to only a few of the game's 23 vehicles, they can earn in-game currency by completing races and even pick up extra cash by driving through it. This money can be spent to unlock new vehicles and more. Players can also collect keys that are "hidden" on each track to unlock even more vehicles.
Each vehicle has different stats for things like Speed and Acceleration, among others. Plus, as players use each vehicle in races, the vehicle itself will earn experience points and can level-up over time. As players level-up each vehicle, they'll unlock upgrade options for that vehicle, such as a neon light package and an engine upgrade.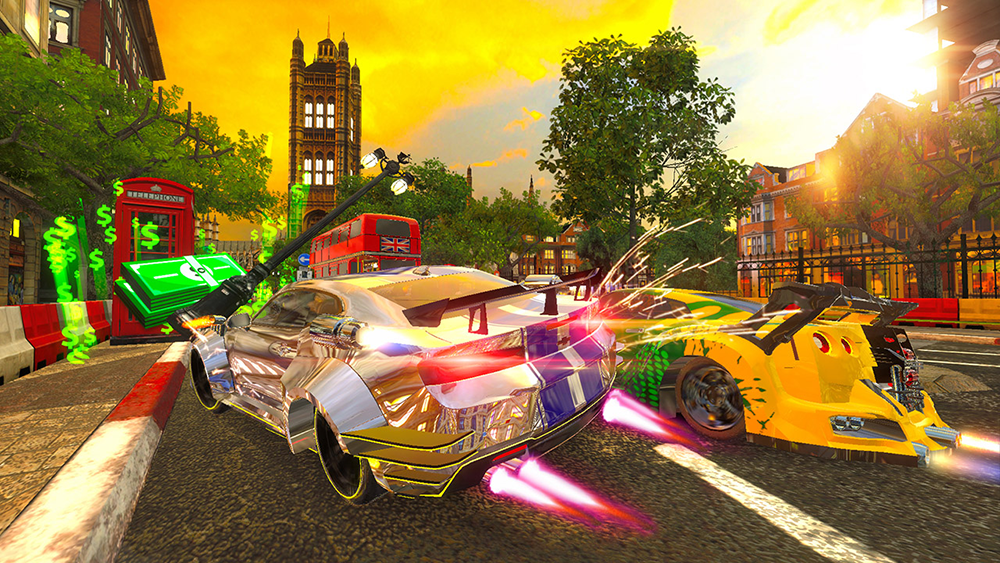 Cruis'n Blast features four different difficulty settings. Only Easy and Normal are available to start, while Hard and Extreme can be unlocked over time. The game also features optional tilt-based controls and an "auto-accelerate" option. Cruis'n Blast can be played by a single person, and it also supports multiplayer gameplay for up to four people in the same room.
Cruis'n Blast is now available on Switch for $39.99. The game is rated E10+ for Everyone 10+ by the ESRB.
Check out some gameplay from Cruis'n Blast on Switch in our video below.
Disclosure: SuperParent received a code for Cruis'n Blast for coverage purposes.