Help Crash and Coco defeat baddies in this mobile running game.
Crash Bandicoot: On the Run is a new mobile game in the popular Crash Bandicoot series. The running game challenges players to help Crash Bandicoot and his sister Coco defeat Dr. Neo Cortex and his henchmen in order to save the multiverse.
In Crash Bandicoot: On the Run, players will need to collect resources in order to create weapons that they can use to battle Cortex's henchmen. To collect those resources, they can go running through different areas of the Wumpa Archipelago, such as Turtle Woods, Temple Ruins, and Lost City, though only the Turtle Woods area is accessible at first.
While running, Crash or Coco will run away from the screen automatically, and players can swipe left, right, up, or down to move between running lanes and avoid obstacles. Players can collect fruit scattered in the path by simply running into it, and they can also break crates that may contain objects like fruit and masks that can grant them temporary invincibility.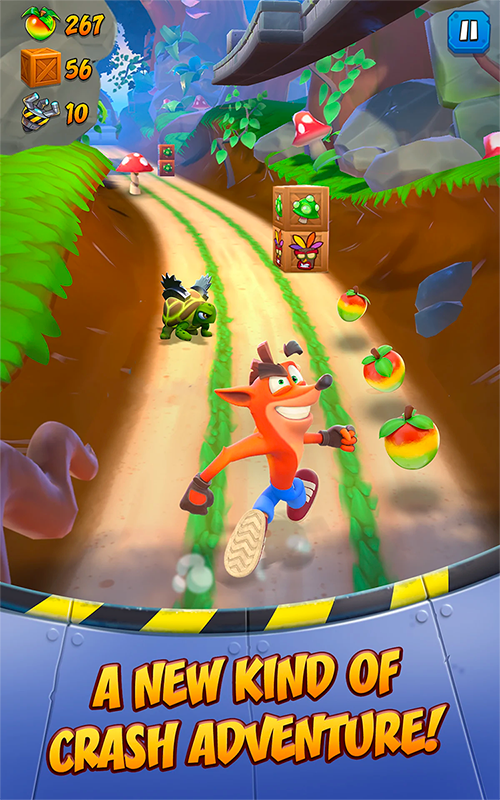 In "item collection" running areas, players can destroy crates in the path to collect crafting resources and other materials. The running paths in these areas often split into different directions, so players can choose which path to take based on the resources they're trying to collect at the time (each path is marked so players know which items will be available).
Once players have collected enough resources, they can look for a running path that sends them back to their base. Once there, they can use upgradable machines to turn their resources into weapons that they can take into boss levels.
Boss levels have a set beginning and end, and challenge players to make it to the end of the stage where the boss is waiting. Once players make it to the end, they can tap the screen to toss their weapon at the enemy and defeat them. These levels contain checkpoints that allow players to pick up in the middle of the stage if they fail, rather than being required to start from the very beginning.
While Crash Bandicoot: On the Run is free to download and play, it does contain optional ways to spend real money. For instance, weapons take time to create, but players can skip this timer using premium currency. In addition, the item collection areas have a limited number of resources available to collect at any one time. These resources will "refill" automatically over time, or you can restock an area instantly with premium currency. Players can also choose from different cosmetic skins for Crash and Coco, with some of these skins being premium items.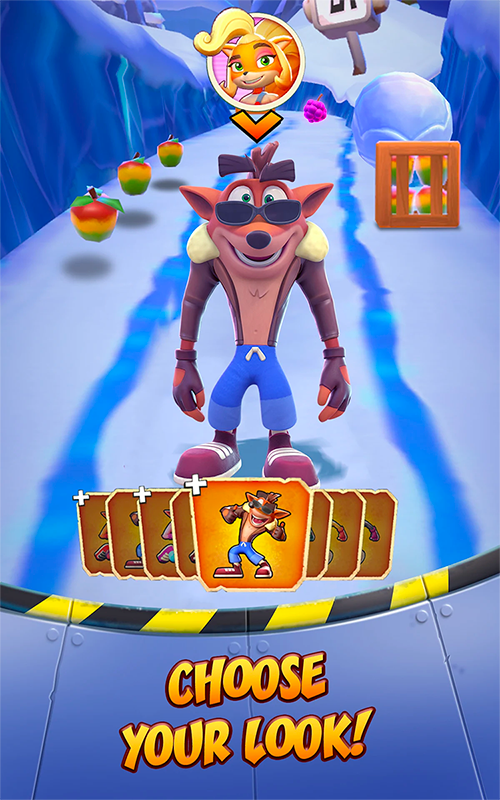 Finally, in addition to single-player gameplay, Crash Bandicoot: On the Run features multiplayer Teams and the ability to run against other players asynchronously (this means players aren't required to be playing the game at the same time).
Crash Bandicoot: On the Run is now available on iOS. It will be released on Android on March 25. The game is rated 9+ on iOS and E for Everyone on Android.
Check out 16 minutes of Crash Bandicoot: On the Run iOS gameplay in our video below.