There are titles for players of multiple ages.
To celebrate the 25th anniversary of the release of the original Cranium tabletop game, Hasbro and Funko Games partnered to release four new tabletop games in the Cranium series.
These games are now available to pre-order on Amazon. They'll be released on Amazon and at other major retailers on June 2, 2023.
Here's a quick preview of the four games!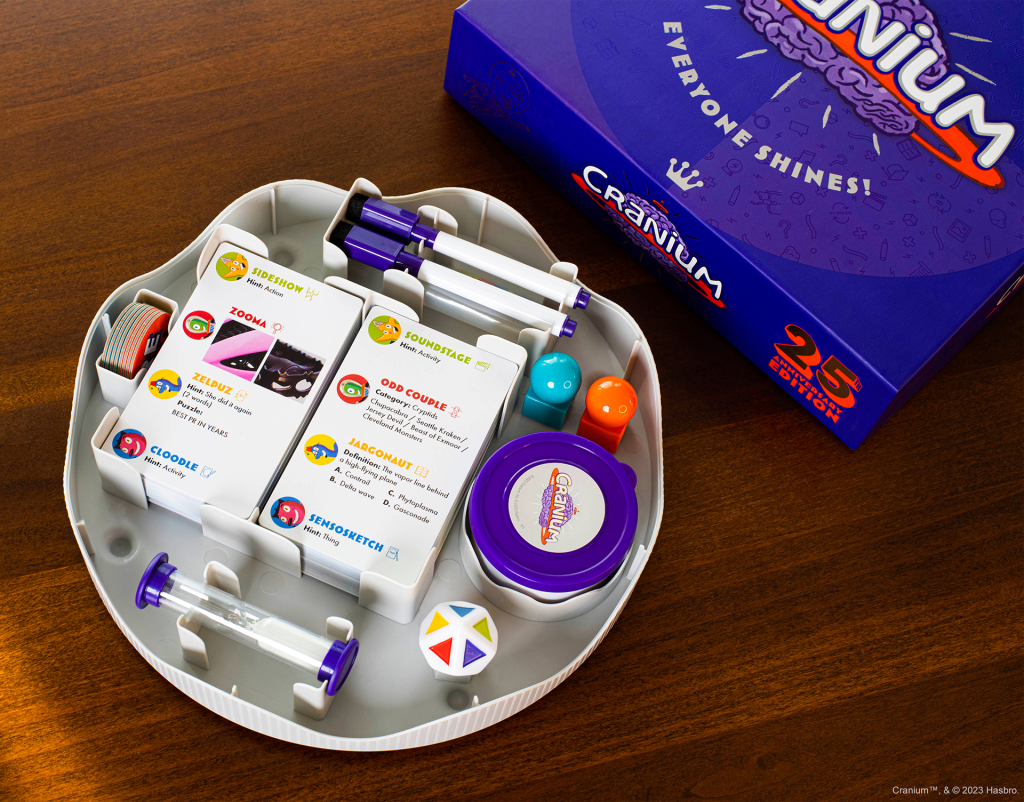 Cranium 25th Anniversary Edition
Price: $34.99
Players: 4+
Recommended Age: 12+
Estimated Play Time: 45 minutes
Cranium 25th Anniversary Edition will feature 18 different activities and 800 new questions. The game's activities will include a mix of those from the original game and new activities that have been added for this release. Altogether, the game will include two whiteboards, two markers, "Cranium Clay," a sand timer, and more.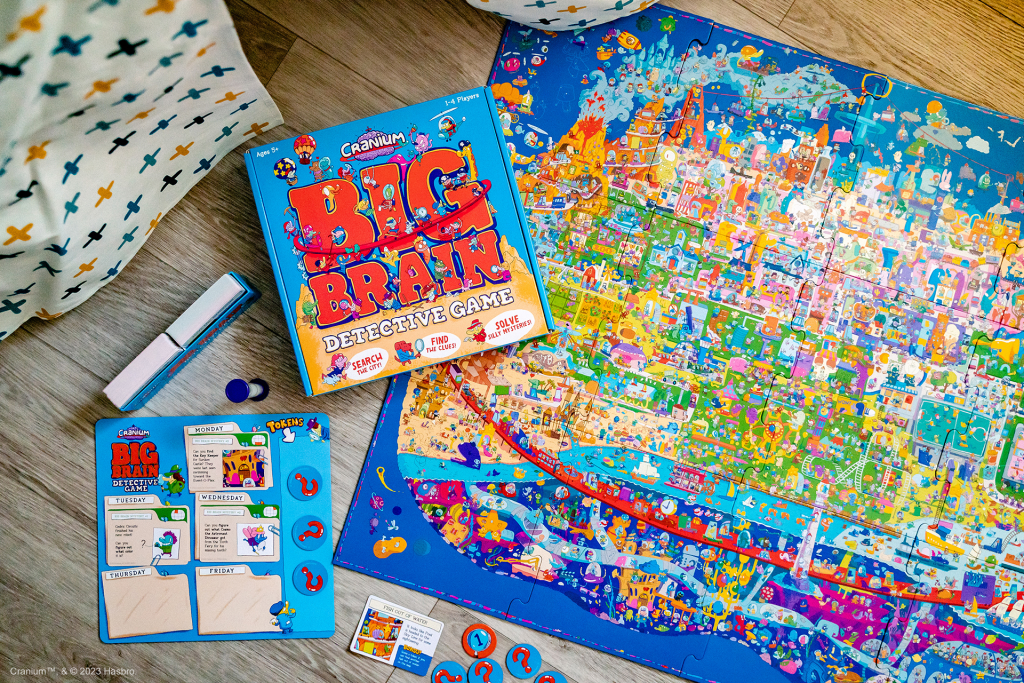 Cranium Big Brain Detective Game
Price: $22.99
Players: 1-4
Recommended Age: 5+
Estimated Play Time: 20 minutes
This children's game will challenge players to work together (or play on their own) to solve 300 mysteries, puzzles, and more by looking for the correct scenes and images on a large "Where's Waldo?"-style game board. For instance, one of the game's Mystery Cards reads: "Can you find the Key Keeper for Sunken Castle? They were last seen swimming toward the Event-O-Plex." The Mystery Card will tell players which portion(s) of the board to examine to find the correct answer.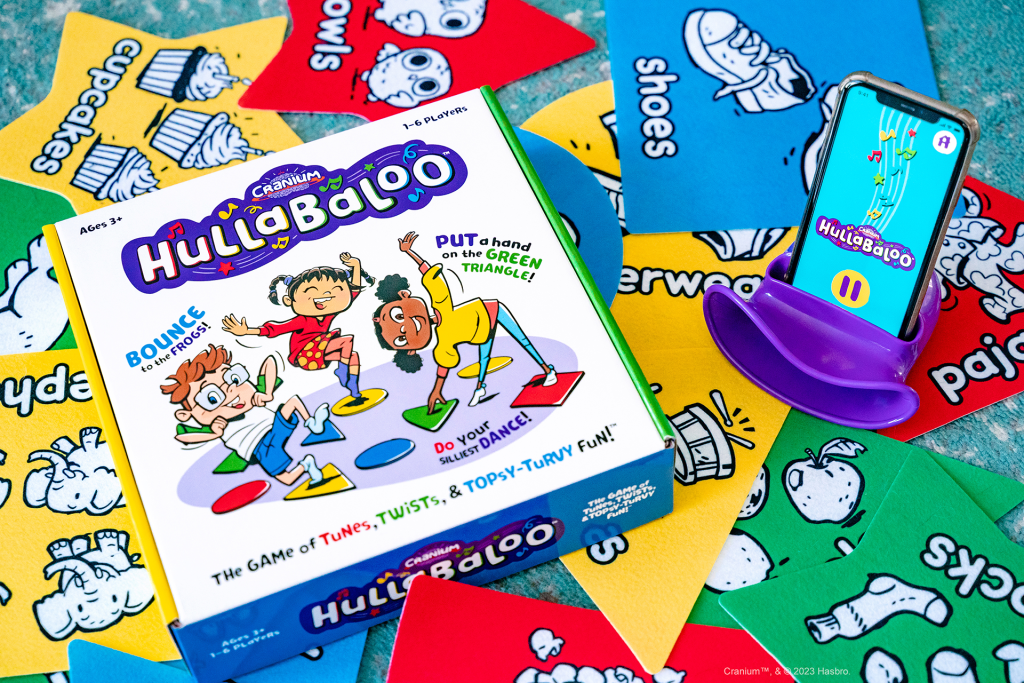 Cranium Hullabaloo
Price: $19.99
Players: 1-6
Recommended Age: 3+
Estimated Play Time: 15 minutes
This new version of Cranium Hullabaloo is played using a mobile application that can be downloaded for free on an iOS or Android device. Players will scatter 16 colorful playing pads on the ground around the play area, and the app will tell them how to move around the room and interact with the pads. For instance, the app may tell players to "put a hand on the green triangle." The game will allow families to place their smart phone in an included "horn" to amplify the sound so everyone can hear the game's instructions.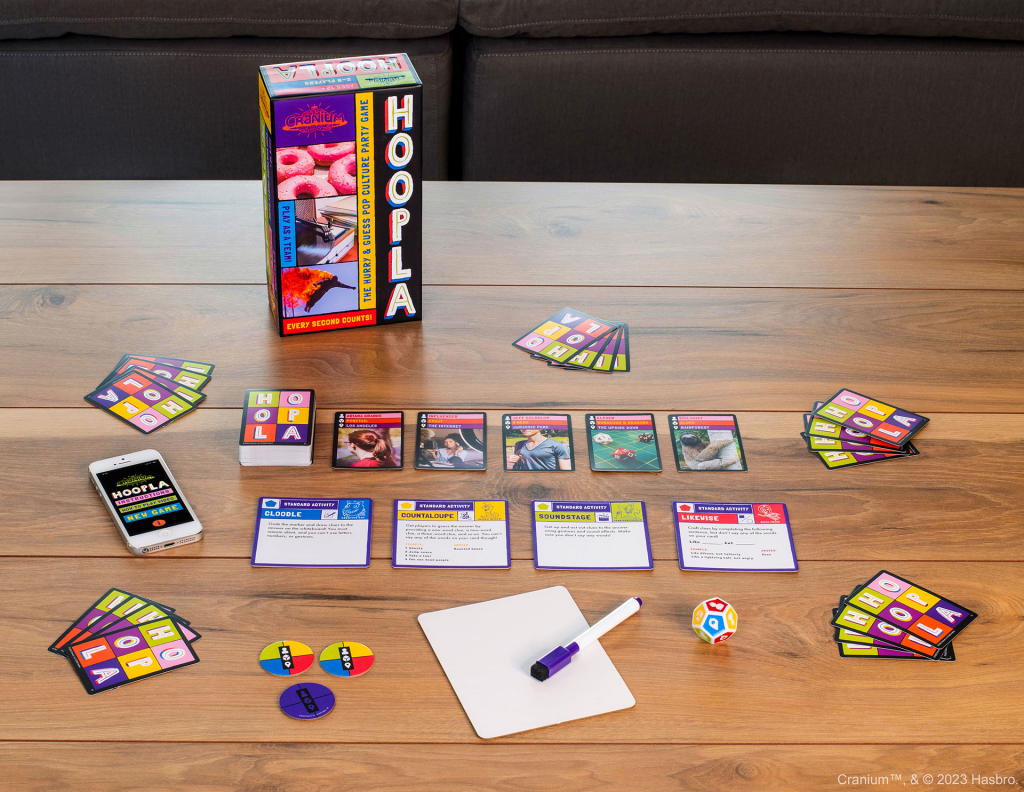 Cranium Hoopla
Price: $19.99
Players: 4+
Recommended Age: 12+
Estimated Play Time: 25 minutes
Cranium Hoopla is a cooperative party game that will challenge players to complete activities to help other players guess the "who," "what" or "where" that's featured on each card. For example, players may need to draw a certain image as tiny as they can or act like a dinosaur. This newest version of the game will include 300 new cards, as well as a new Advanced Mode featuring four additional activities for players to complete. The game also features a mobile application that can be used as the game's timer.
Is your family looking forward to playing any of these new Cranium tabletop games? Let us know on Twitter at @superparenthq.
Disclosure: SuperParent received Cranium 25th Anniversary Edition, Cranium Big Brain Detective Game, and Cranium Hullabaloo for coverage purposes.
Editor's note (05/02/2023): This article has been updated since publication.