The children's game will be released later this year.
Later this year, Funko Games will release a new version of Cranium Hullabaloo, a children's game that will inspire kids to move in funny ways as they respond to audio cues presented by a mobile application.
We had the chance to check out Cranium Hullabaloo before the game hits store shelves.
Cranium Hullabaloo is for 1-6 players with a recommended age of 3+. The game box includes 16 soft, colorful pads that families can place on the floor in a large open area, as well as a plastic "horn" designed to hold a smartphone.
The pads come in different shapes (like stars and triangles) and contain pictures of objects like frogs, a piano, and pajamas, among others. Each pad also has the name of the item printed in large text. The game recommends playing on a carpeted surface to prevent the pads from sliding around.
The horn, meanwhile, is designed to amplify the sound coming out of the smartphone so that everyone can hear the game's instructions.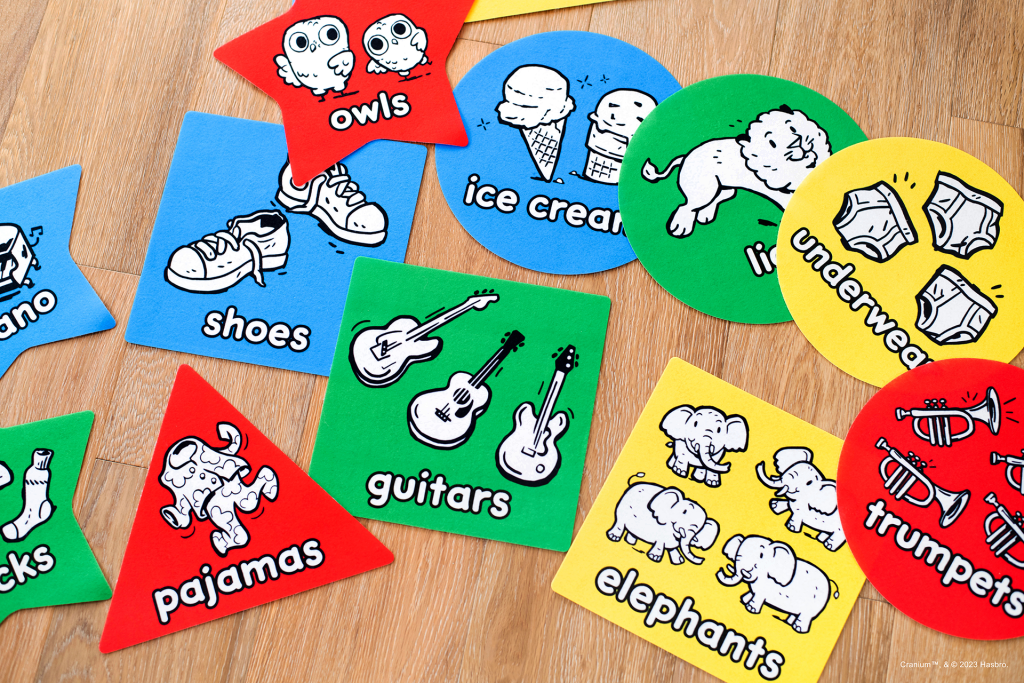 Before playing, families will need to download the Cranium Hullabaloo app, which is free to download on iOS and Android devices. From there, they can place their smartphone into the horn (or simply place their device near the gameplay area), tap the "Start Game" button in the app, and then choose from two modes for different age groups. "Classic" is designed for players 3+, while "Advanced" is for players 6+ and/or players who are "ready for a bigger challenge."
After families select their preferred mode, the application will tell players which pad color to stand on to start the game. Once the game begins, players will need to follow the app's instructions, such as "Wiggle to a triangle" and "Tip toe to a square." Players will have a few seconds to complete each task and reach a matching pad before the next command is played. More than one player can share the same pad.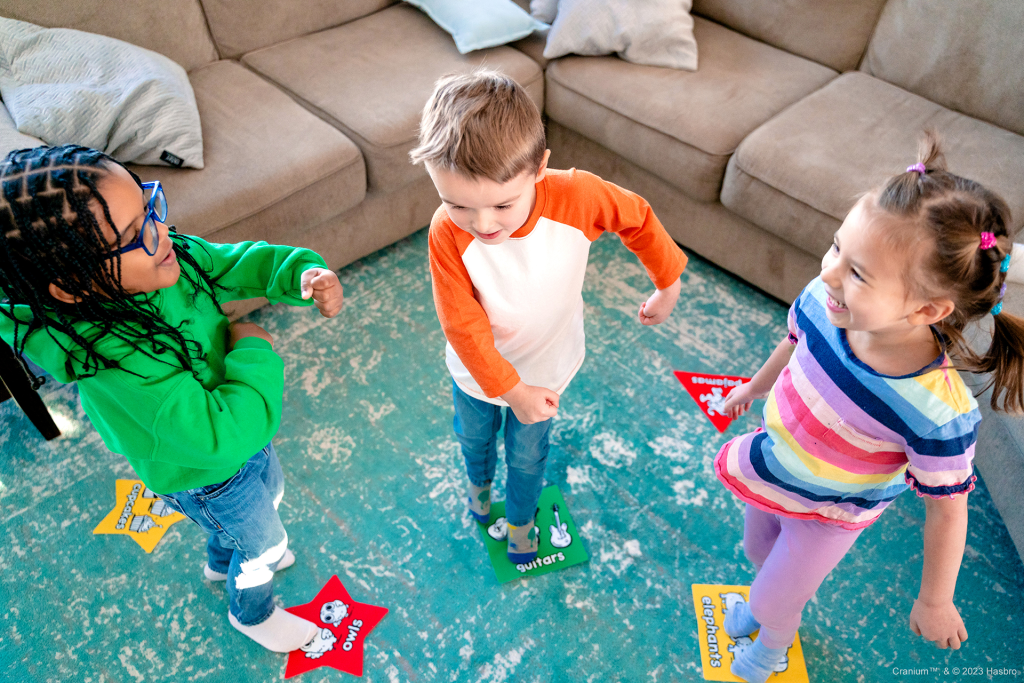 At a random point during the game, the app will say "Freeze," and players must stop moving on their current pad. The app will then tell players which pad is the "Lucky Pad." If someone is touching this pad, they'll win the game. If not, the game ends and a new game starts automatically. Since it's possible for multiple players to touch the same pad at the same time, it's possible for multiple players to win the game.
Cranium Hullabaloo will be released in early June 2023. The game is now available to pre-order on Amazon. Families can also download the Cranium Hullabaloo app now for free if they'd like to listen to some of the game's commands before making a purchase.
Cranium Hullabaloo is one of four new Cranium games Funko Games will release in 2023. You can learn more about Cranium 25th Anniversary Edition, Cranium Big Brain Detective Game, and Cranium Hoopla in our previous coverage.
Disclosure: SuperParent received Cranium Hullabaloo for coverage purposes.