Games about bullying are often heavy-handed, prescriptive, and usually juvenile. But not Concrete Genie. Couple that with whimsical art and creatures and we've got a winning formula that isn't just about teaching.
Somehow, Concrete Genie is a game about bullying that isn't, well, centered on it. As in, it's not the only thing about the game that matters. Concrete Genie, a PlayStation 4 exclusive coming to the console this holiday, is about a boy named Ash who escapes into art and wants to bring his sleepy, broken-down town, Denska, back to life with a little whimsy (and a lot of color).
We had a chance to preview PixelOpus' game at a Sony event in New York City and it's certainly become a title we've put on our wishlist.
What kind of game is Concrete Genie?
Concrete Genie is a game about being creative, dodging bullies, and making broken-down spaces a little more beautiful through color and whimsy. Ash must stay one step ahead of Denska's bullies, otherwise they'll tear pages out of his art book and he'll need to chase them around in order to get access to specific brushes and creature "pieces."
It's a third-person action-adventure, but there's nothing in the way of combat. Ash is a sweet boy. He wants to paint and rid his home of the darkness that's moved in. He has no interest in getting into altercations with bullies. So, if he runs into them, he has to run away and hide, otherwise they'll push him around and there won't be much in the way of recourse. (Where are the adults?)
Instead, Ash will need to move around rooftops, zip between buildings, hide in shadows, and use his brain to avoid getting caught by the bullies. In the process, he'll pick up art book pages with brushes that he can paint buildings with, creating light and spaces where Concrete Genie's creatures can live.
So, how does the art part of the game work?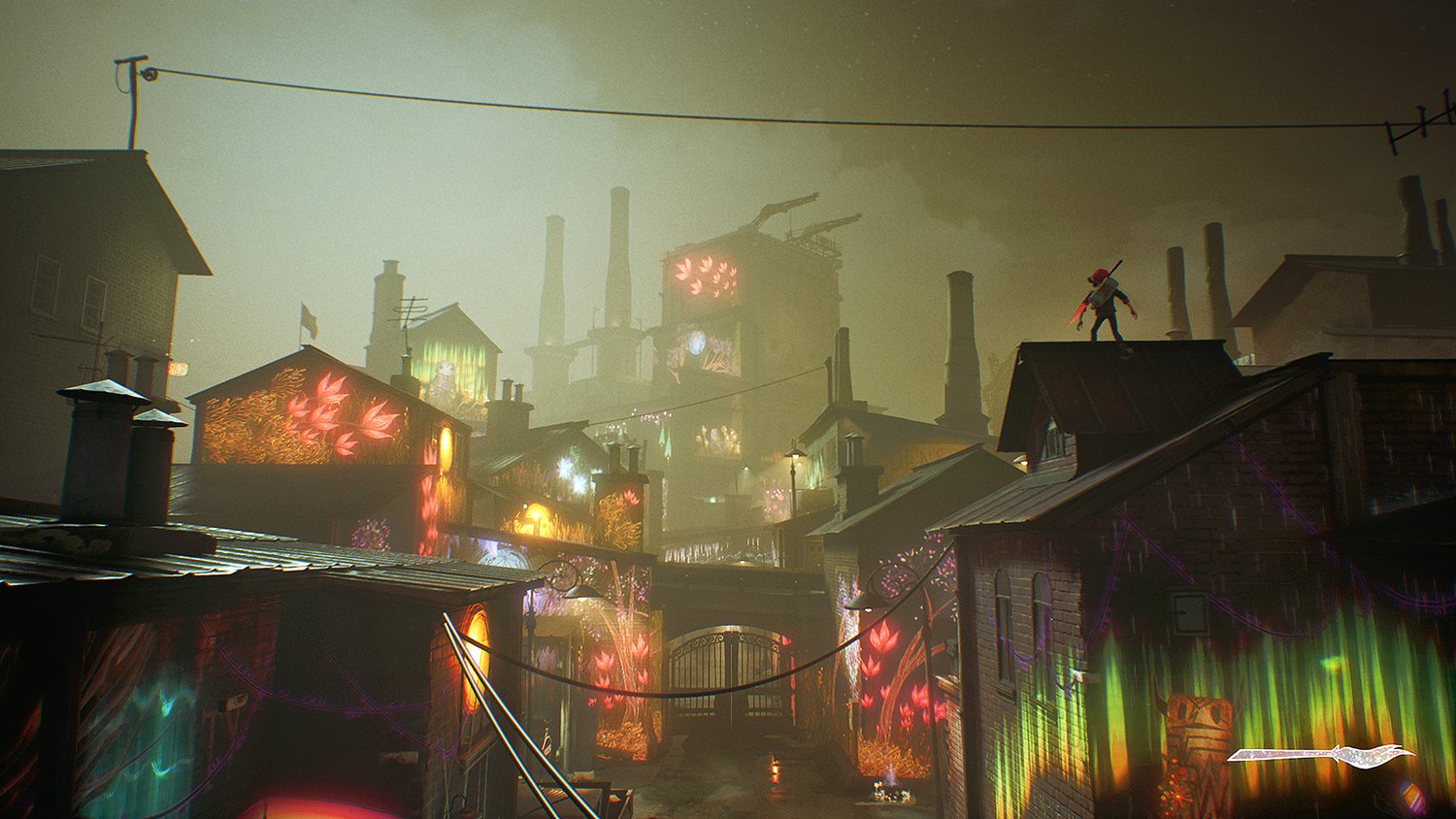 All of it is done with the controller, which takes some getting used to. You take a brush (I favored the maple trees) and paint the side of a building with it in order to light up the fairy lights on that side of a building. Those "light" buildings clear neighborhoods of their darkness, enabling Ash to create his concrete Genies.
These genies are wonderful creatures that you get to create with your brush strokes. You choose the color (they can be created with a variety of colors, once you unlock them, and each color has a special power associated), paint as many limbs as you'd like, and add things like hair, horns, scales, or whatever else tickles your creative fancy. According to Gamespot, each creature has its own personality akin to one of the seven dwarves. The genies will ask Ash to paint things for them so that they can feel more at home in their surroundings. They'll interact with one another and even unlock neighborhoods to further clean up.
Is this game for kids?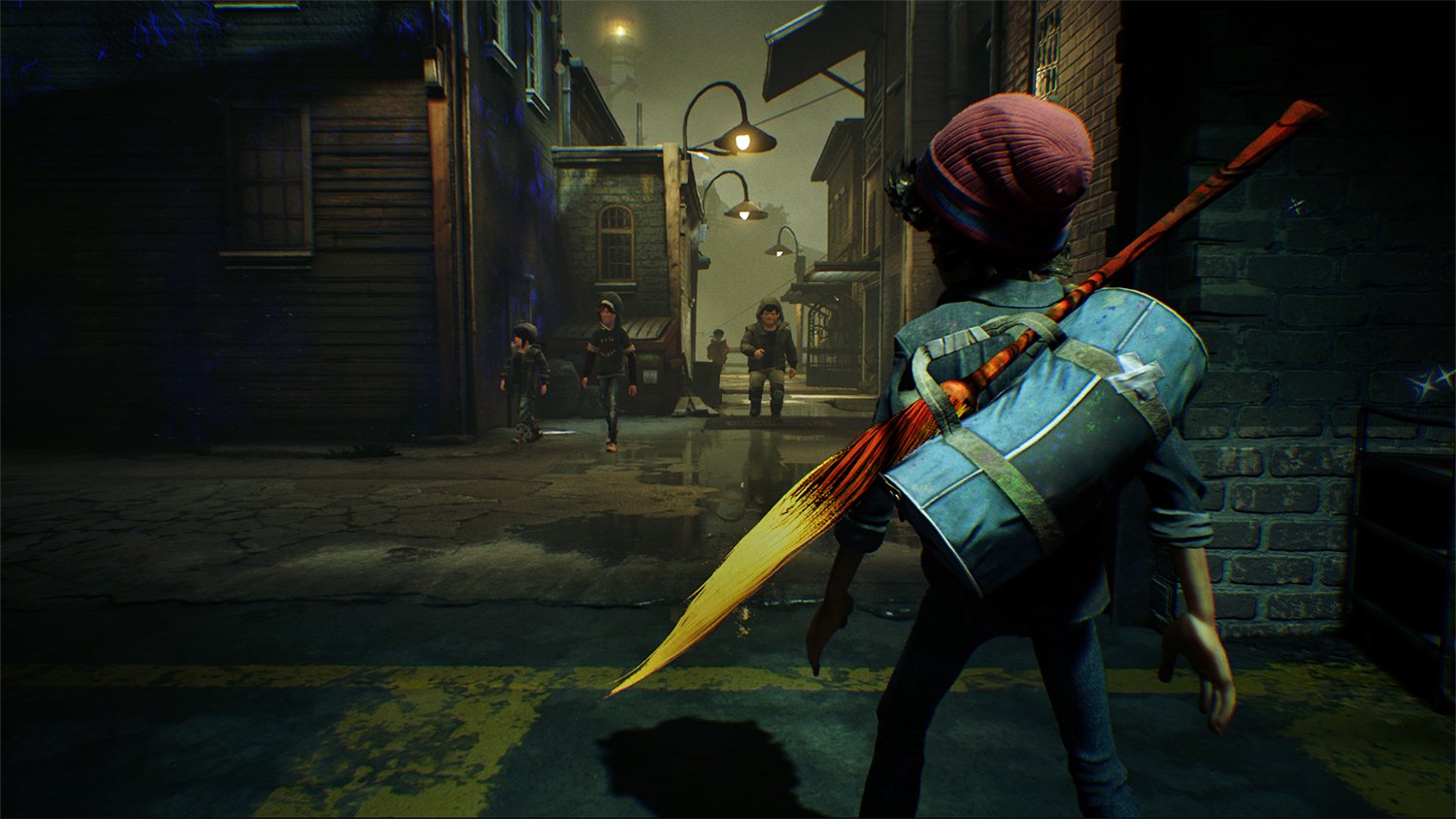 Absolutely. It's even for small children. The way that the bullies are presented isn't scary. It's a bit tense, but it's a good reminder of how mean some kinds can be. In some ways, it's a good preparation for kids going into first and second grade, to remind them that they don't have to engage with bullies — that it's okay to escape into what makes them happy, instead. (I had books and code at that age, personally.)
The creative piece of Concrete Genie is a ton of fun, as long as you do it well away from the bullies. Handing a controller to a kiddo gives them a chance to play around with making walls pretty in the ways that they want (and for you to offload some of that creative responsibility).
When can we play this game?
Concrete Genie will be out this holiday season, so likely sometime between October and December. It's a PlayStation 4 exclusive, so you'll need a PS4 to play.
Anything else we should know?
Thematically, Concrete Genie feels dark at times, but it's like a melancholy storybook. These themes are necessary to explore with children, while allowing them the space to ask the questions they need to ask about bullies.