Mattel's 'blind bag' toys use water to reveal the pet hidden inside.
From LOL Surprise dolls and Shopkins to Pikmi Pops and Lego minifigures, toy departments are full of "blind bag" and "surprise pack" toys that let kids and adults collect a variety of cute figures, plushies, and more, without knowing the exact item they'll receive before each package is opened.
There are already tons of blind bag toys and brands to choose from, but Mattel's new Cloudees show there's always room for at least one more.
Cloudees are pets who live in the clouds, and there are large and mini pets available to collect. A regular Cloudees package costs $9.99 on Amazon, and it contains a single "large" pet, along with a few accessories. There are 14 large Cloudees pets available right now, who live in seven lands in the clouds, such as Raindrop Village, Snowflake Hills, and Rainbow Point. The pets have names like Breezy Koala, Prancy Poodle, and Dapper Sloth, and you can keep track of the ones you've collected using the collector sheet that's included in each package.
Each of the mini pets, meanwhile, is themed to match one of the 14 large pets, for a total of 28 figures to collect in all.
When kids open a Cloudees package, they'll need to pour water into the toy's cloud-shaped container, and then shake the container (with the lid on) for 60 seconds to allow "cloud fluff" to form in the container. From there, they can dig through the fluff to uncover their figure.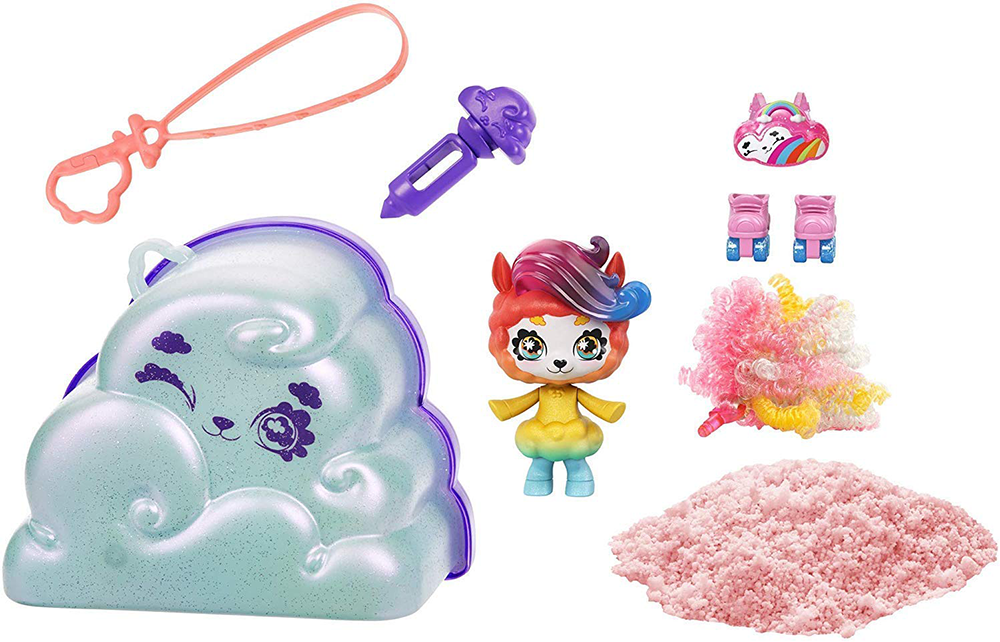 Each pet comes with a detachable, fluffy cloud tail, as well as a keychain so you can hang the pet on a backpack, etc. As you build your collection, you can mix and match the fluffy cloud tails between the large and small figures to give them different looks.
What do you think of Cloudees? Let us know in the comments, or tweet us @superparenthq.