A free version of the game will also be available.
Square Enix released new details about Chocobo GP, its upcoming kart racing game that's inspired by characters and locations from the Final Fantasy franchise.
In Chocobo GP, players can hit the track in multiple gameplay modes, including a Story Mode and a Chocobo GP Mode that features multiplayer tournaments for up to 64 players.
In addition to these modes, players can test their driving skills in a Time Attack mode, Series Race mode, and Custom Race mode.
The Time Attack mode will challenge players to complete courses as quickly as possible, and it will also allow players to race against other players from around the world asynchronously. "Asynchronous" means that players don't have to be playing the game at the same time to compete with each other.
Next, the Series Race mode will allow players to compete in a series of four races, while the Custom Race mode will allow players to create races with their own desired rules. The Series Race and Custom Race modes will support single-player and multiplayer gameplay.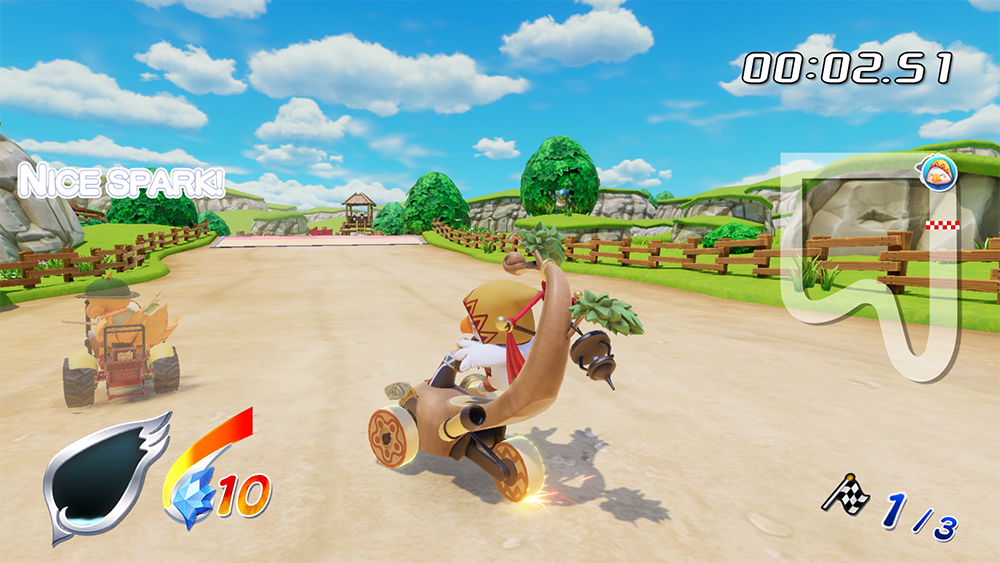 Chocobo GP will be available to purchase and download on Switch on March 10, 2022. A free version of the game called Chocobo GP Lite will also be released digitally on March 10. Chocobo GP Lite will allow players to complete the prologue of the game's Story Mode, as well as compete in the 64-player tournaments in the game's Chocobo GP Mode.
Finally, Chocobo GP Lite will allow players to race in local and online multiplayer races with up to eight people, so long as they're hosted by someone who owns the full version of the game.
If someone plays Chocobo GP Lite and later decides to purchase the full version of the game, they'll be able to carry their save data over to the full game and continue where they left off.
Chocobo GP and Chocobo GP Lite are rated E10+ for Everyone 10+ by the ESRB.
Is your family looking forward to playing Chocobo GP or Chocobo GP Lite? Let us know on Twitter at @superparenthq.