They're now available in stores.
Jurassic World Dominion will hit U.S. theaters on June 10, 2022. Ahead of the premiere, Australian toy company ToyMonster has released a new line of "Captivz" toys inspired by the film.
These toys have a recommended age of 3+. They're now available at Walmart, Meijer, Family Dollar, and Big Lots.
Here's a look at what's available: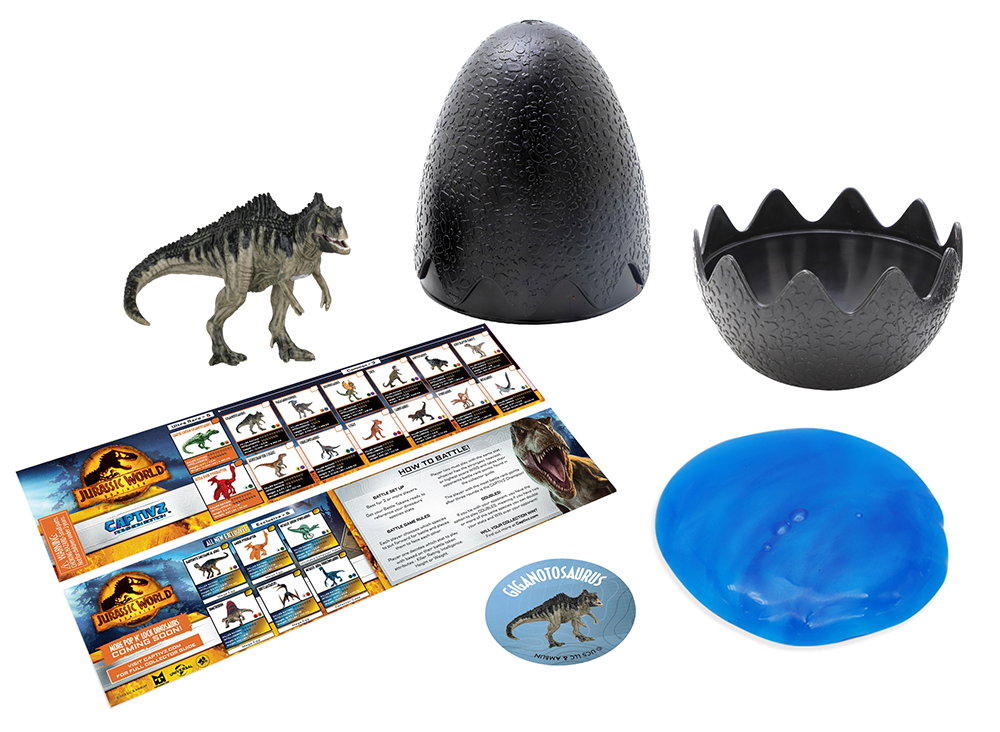 Jurassic World Captivz Dominion Single Eggs – Priced at $4.99 each, these blind bag toys include one "Pop N Lock" dinosaur figure, blue slime, a battle token for the toy's battle game, and a collector guide. This Dominion line of Captivz slime eggs will have more than 40 dinosaurs to collect across waves, with 15 dinosaurs being available to collect in the first wave. Fans will also have the chance to find a "Limited Edition Metallic species" inside each egg.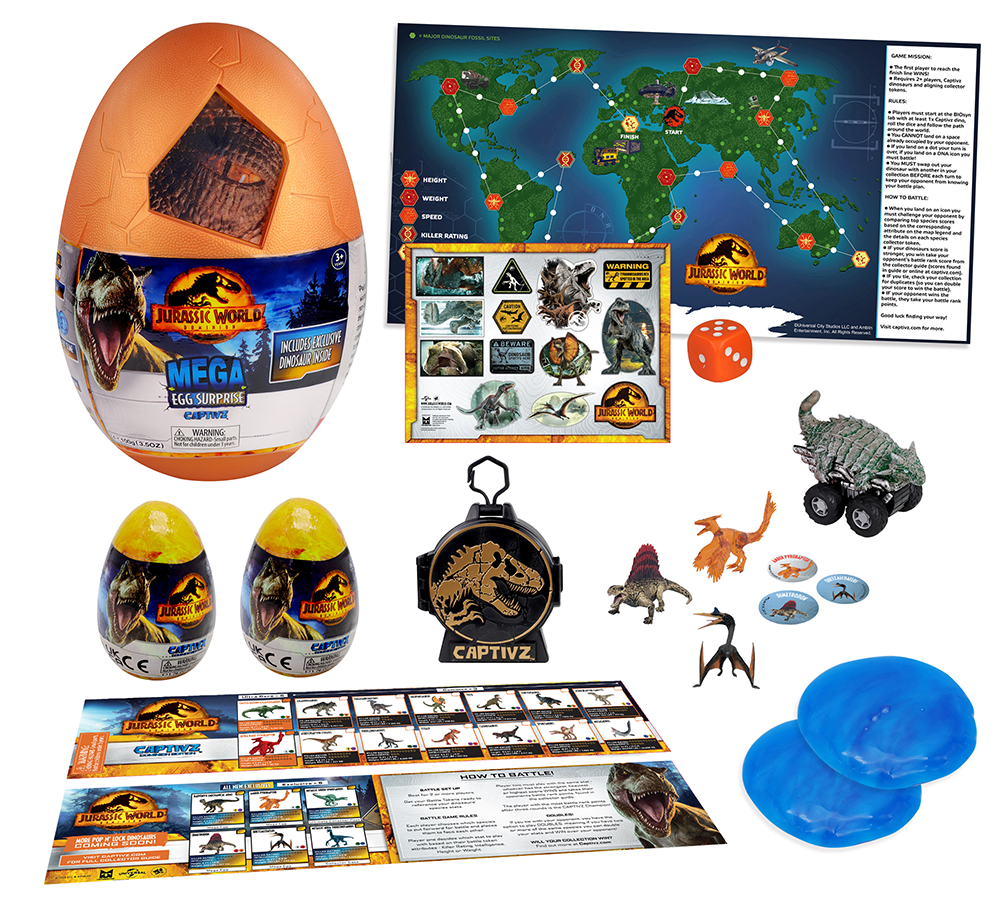 Jurassic World Captivz Dominion Mega Egg – Each Mega Egg includes three Pop N Lock dinosaurs, three battle tokens, slime, one Zoom Rider pull-back dinosaur toy, stickers, and more. A single Mega Egg is priced at $19.99.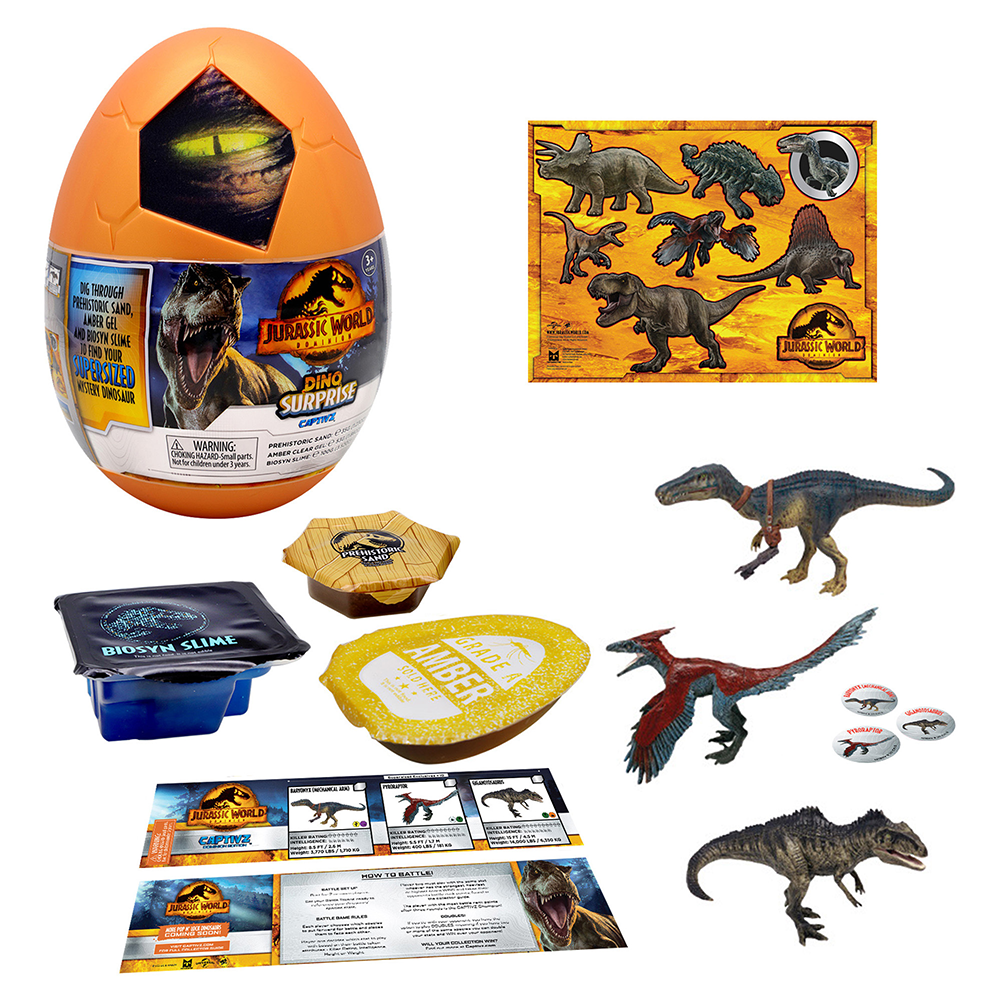 Jurassic World Captivz Dominion Dino Surprise Egg – Priced at $9.99, each Surprise Egg features a "Super-Sized" Captivz dinosaur. Kids (and adults) will be able to dig into "prehistoric sand" to reveal the dinosaur's head, find the dinosaur's body in slime, and dig through "amber gel" to find the tail. Each Surprise Egg will also include a sticker sheet and collector guide.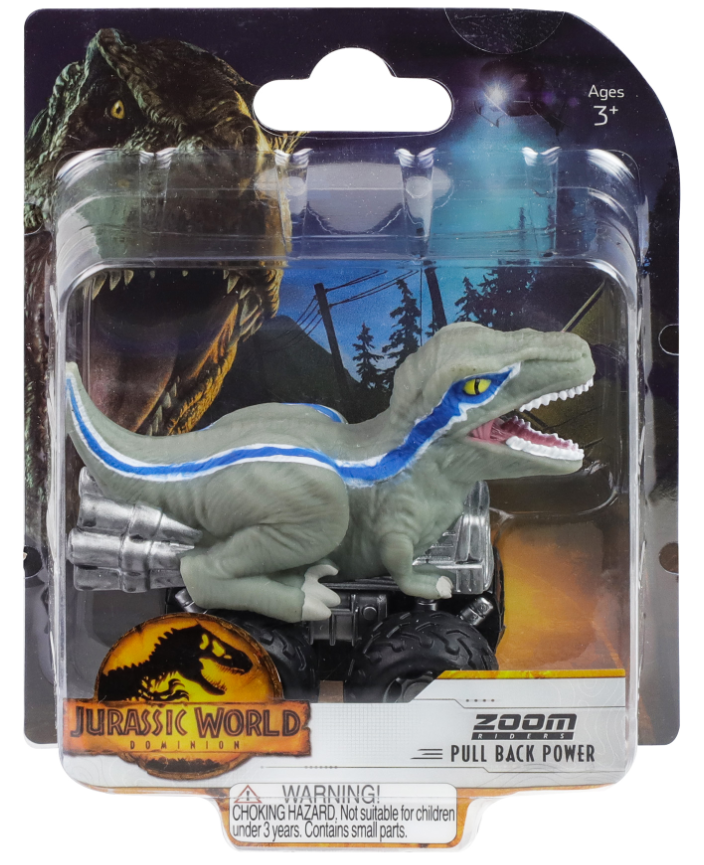 Jurassic World Captivz Dominion Zoom Riders – These pull-back dinosaur toys are priced at $9.99 each. There are seven to collect: Blue, Carnotaurus, Indoraptor, Ankylosaurus, Tyrannosaurus Rex, Triceratops, and Pyroraptor.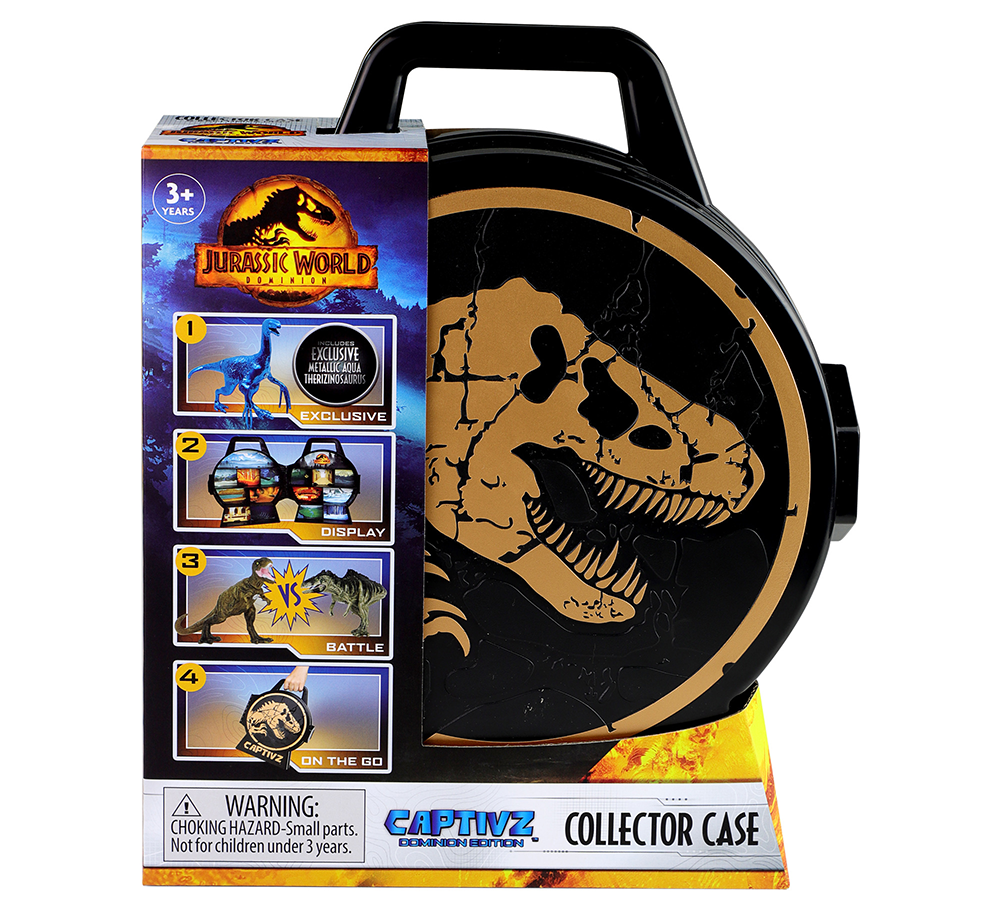 Jurassic World Captivz Dominion Collector Case – This case can be used to store ToyMonster's Jurassic World Captivz Dominion toys. The case is decorated with artwork inspired by the Jurassic World Dominion film, and it also includes an exclusive "Aqua Metallic Therizinosaurus" dinosaur figure. The Collector Case is available for $9.99.
Is your family going to pick up any of these Jurassic World Dominion toys? Let us know on Twitter at @superparenthq.