It's available to pre-order ahead of its release this March.
Animal Crossing: New Horizons is set to be released on Switch on March 20, 2020. The lifestyle simulation game will take players to a tropical island, where they'll be able to collect resources, make friends with lots of talking animals, and much more.
Ahead of the game's release, Nintendo revealed an adorable new Switch console that has a design inspired by New Horizons.
The console has pastel green and blue Joy-Con, as well as a white dock that has a fun tropical pattern featuring Tom Nook, as well as Timmy and Tommy. The backs of the Joy-Con are white, while the back of the console itself has a subtle pattern on a black background.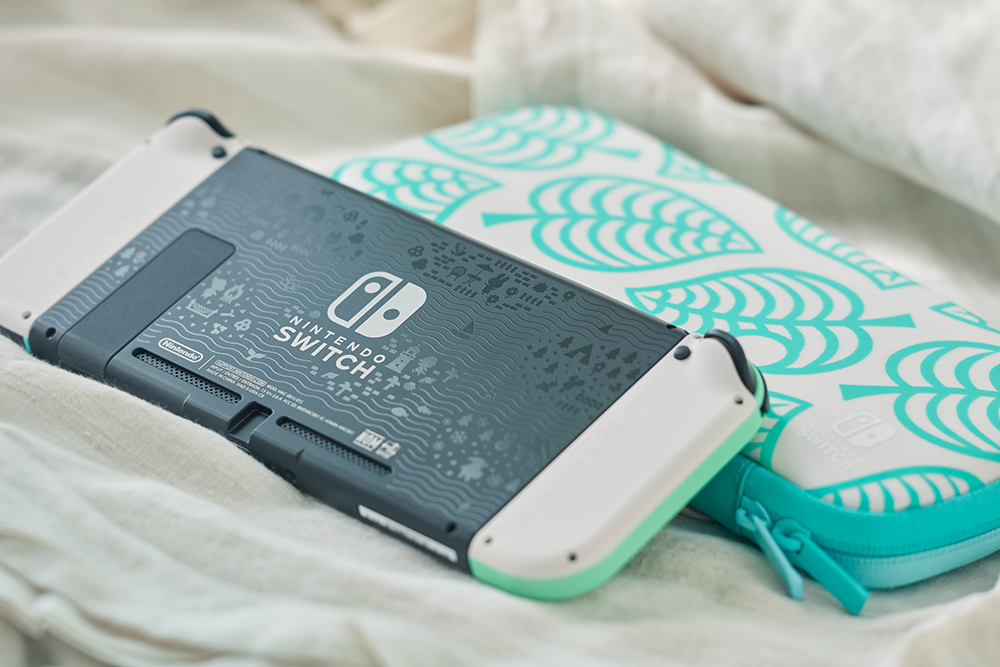 This is the newer model of Switch console – the HAC-001(-01) – meaning it will come with a battery life range of 4.5 to 9 hours. The original Switch model released in 2017 has an expected battery life of 2.5 to 6.5 hours. You can view more comparisons between the different Switch models (including the Switch Lite) on Nintendo's website.
This Animal Crossing-themed Switch console will be available on March 13 for $299.99. It's available to pre-order now at select retailers. It's worth pointing out that it doesn't include a copy of New Horizons – the game will be sold separately.
In addition to this new Switch, new "Aloha Edition Carrying Case and Screen Protector" sets will also be released on March 13. These cases have a tropical leaf pattern, with one being for the regular Switch, and the other being designed for the smaller Switch Lite. You can see one of the cases in the picture above.
What do you think of this Animal Crossing-themed Switch console and the new accessories? Let us know in the comments, or tweet us at @superparenthq.