The tyrannosaurus rex and Ford Explorer from the film are being turned into robots!
Hasbro, Universal Brand Development, and Amblin Entertainment have partnered to release cool new toys in a Transformers X Jurassic Park collection, which is inspired by the original Jurassic Park film from 1993.
This collection will feature two Transformers robots inspired by the Tyrannosaurus Rex and Ford Explorer vehicles from the film (the vehicles the characters ride around in on their tour of the park).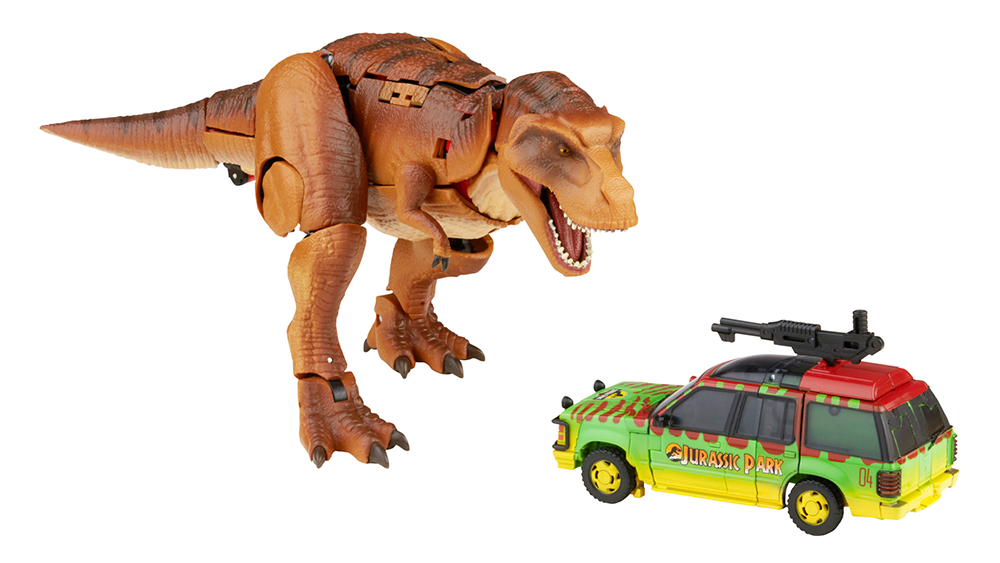 The Tyrannocon Rex robot can transform into "T.rex" mode in 27 steps, while the Autobot JP93 robot can transform into the Ford Explorer in 18 steps. The Tyrannocon Rex figure stands at 7 inches tall, while the Autobot JP93 figure is 5.5 inches tall. The Autobot JP93 comes with a blaster accessory that the robot can hold in its hand. Once the Autobot JP93 is transformed into the Ford Explorer, the weapon can be attached to the vehicle's roof.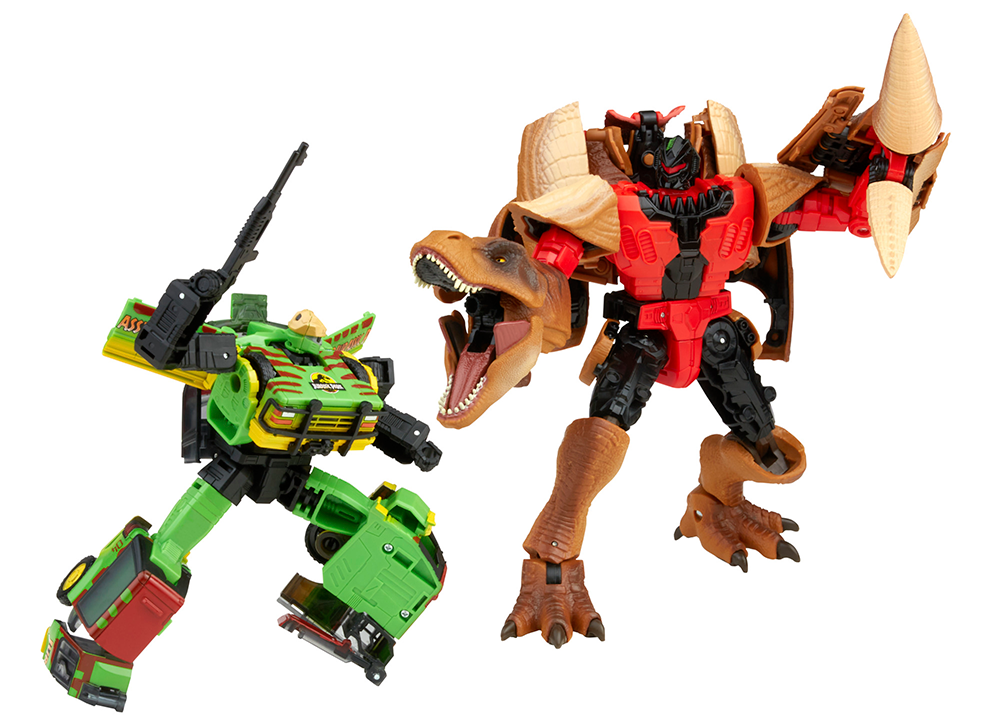 These two toys will be released in a single package later this year for $104.99. The packaging will include a cardboard backdrop inspired by the tyrannosaurus rex's cage in the film, which kids (and adults) can use to recreate scenes from the movie with the toys.
While pre-orders for this two-pack of toys have already sold out on Amazon, a second release of the pack is scheduled for December 1, 2021. For this second release, the figures will be available at Hasbro's website and other stores around the world.
What do you think about these Transformers X Jurassic Park figures? Let us know on Twitter at @superparenthq.

Brandy Berthelson has been writing about video games and technology since 2006, with her work appearing on sites including AOL Games, Digital Spy, and Adweek. When she's not gaming, Brandy enjoys crafting, baking, and traveling with her husband.