There's a paint-by-number picture, a memory game, and more.
The Play Nintendo website is a great destination offering lots of family-friendly activities and printables related to some of Nintendo's most popular franchises, from Super Mario to The Legend of Zelda.
Now, the website has been updated with a variety of activities related to Animal Crossing: New Horizons, which was released on Switch in March.
Here's a quick look at what's available.
Virtual Jigsaw Puzzles – You can complete three digital puzzles themed after spring, plants, and some of the many animal friends you can meet in New Horizons. Each puzzle can be completed in your web browser without downloading any programs. What's more, you can choose from three difficulty levels for each one: eight pieces, 18 pieces, or 50 pieces.
Tom Nook Paint-by-Number – This activity allows you to virtually paint a picture of Tom Nook. Kids (and adults) can simply click a color to select it (each one has a number), and then click the areas on the picture that contain the matching number to fill them in. When you're done, you can download the picture so that you can share it online or even print it out. Plus, you also have the option to download a blank version of the picture that you can print and color yourself.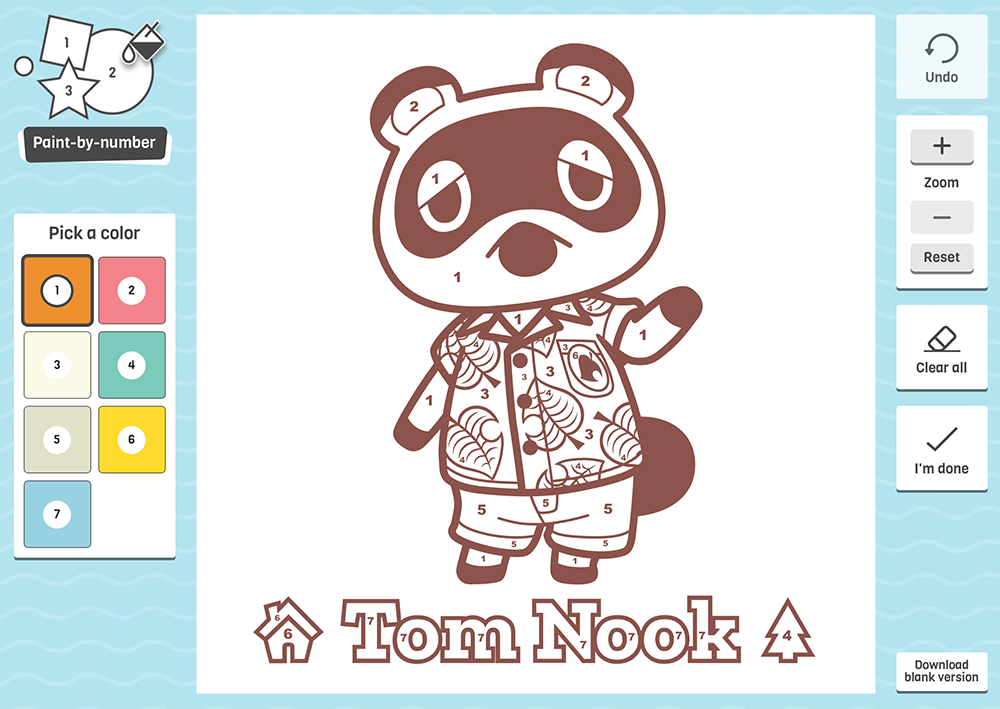 Memory Match-Up – In this online game, players can test their memory by matching cards containing images of characters from New Horizons. You can choose from three difficulty settings: four pairs of cards, six pairs of cards, and 12 pairs of cards.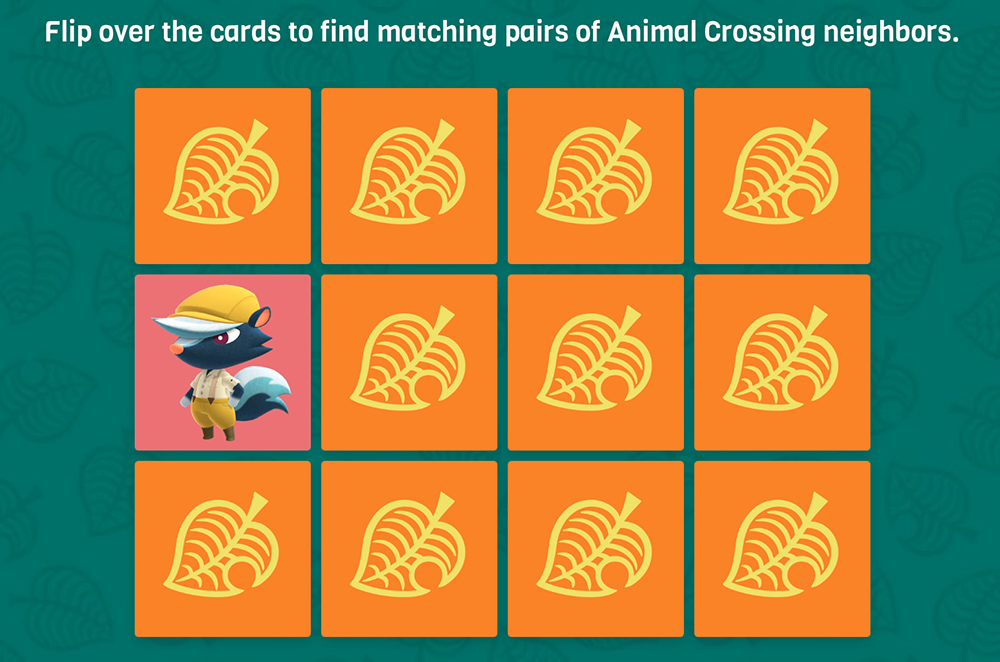 In addition to these kid-friendly activities, Nintendo's website has also been updated with four New Horizons-themed desktop wallpapers that you can use to bring some tropical flair to your computer.
Head over to the Play Nintendo website to see all of the activities that are currently available.
Have fun!

Brandy Berthelson has been writing about video games and technology since 2006, with her work appearing on sites including AOL Games, Digital Spy, and Adweek. When she's not gaming, Brandy enjoys crafting, baking, and traveling with her husband.