The textured grips can be used on their own, or with a detachable battery pack.
HyperX launched its ChargePlay Clutch for mobile devices, which includes textured grips and a detachable battery that can recharge your device as you play.
The ChargePlay Clutch can expand to fit phones of multiple sizes (anywhere from 129mm to 172mm in length). It's designed to hold your device horizontally, rather than vertically.
When your phone is inserted into the ChargePlay Clutch, it looks similar to a standard video game controller, with textured grips on the sides that let you hold the clutch while you use your fingers to control the on-screen action.
While the ChargePlay Clutch can obviously be used for gaming, the textured grip may also make it more comfortable to hold your device over long stretches when watching videos, etc.
You can use the ChargePlay Clutch as is, or attach the included 3000mAh battery pack to the back (it attaches magnetically) to give your phone some extra juice. If your device supports wireless charging, the ChargePlay Clutch can charge your phone without wires. If not, it also supports charging through a USB cable.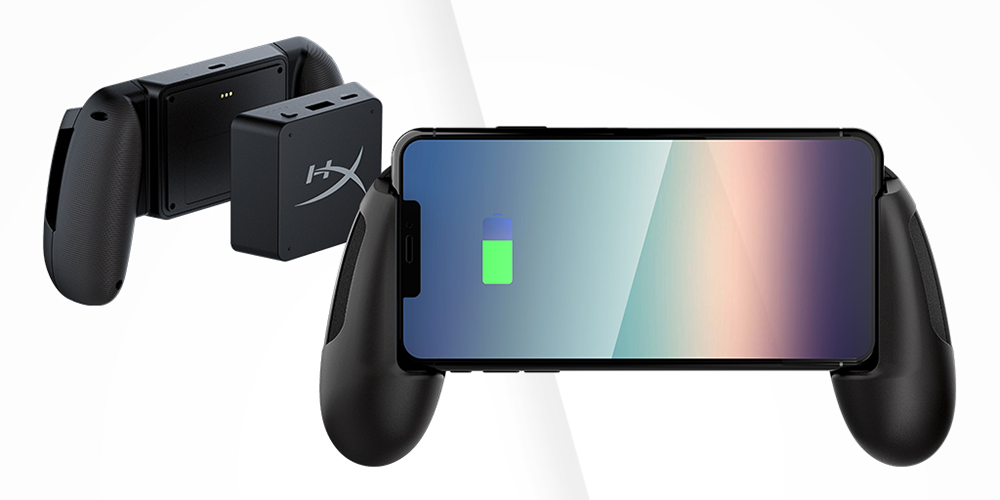 Andrew Ewing, senior manager, console business at HyperX, said:
"HyperX is excited to provide mobile gamers with the new ChargePlay Clutch for mobile. The new HyperX charging accessory enables gamers to game comfortably with the grips and stay charged for extended gaming sessions with the included battery."
The HyperX ChargePlay Clutch for Mobile is available now for $59.99. You can pick it up on HyperX's website, or purchase it on Amazon.
To learn more about the ChargePlay Clutch for Mobile, head over to HyperX's website.
Disclosure: HyperX is a sponsor of SuperParent.