You may be able to find these products in certain stores.
New York Comic Con (NYCC ) will take place online from October 8 to October 11, and to celebrate, Funko is holding Funko Virtual Con IV. As part of this online event, fans will be able to purchase a variety of exclusive Pops and other merchandise that would have been available at NYCC if the show was being held in person this year. (For information about how you'll be able to get your hands on these Pops, check out Funko's blog.)
There are exclusive Pops related to everything from DC Comics to Fortnite and beyond. Pokemon fans will be able to pick up flocked versions of Growlithe and "angry" Pikachu, while fans of Disney can choose from multiple Pops, like this adorable Pop of Jiminy Cricket or this Lilo & Stitch "Stitch as Baker" Pop.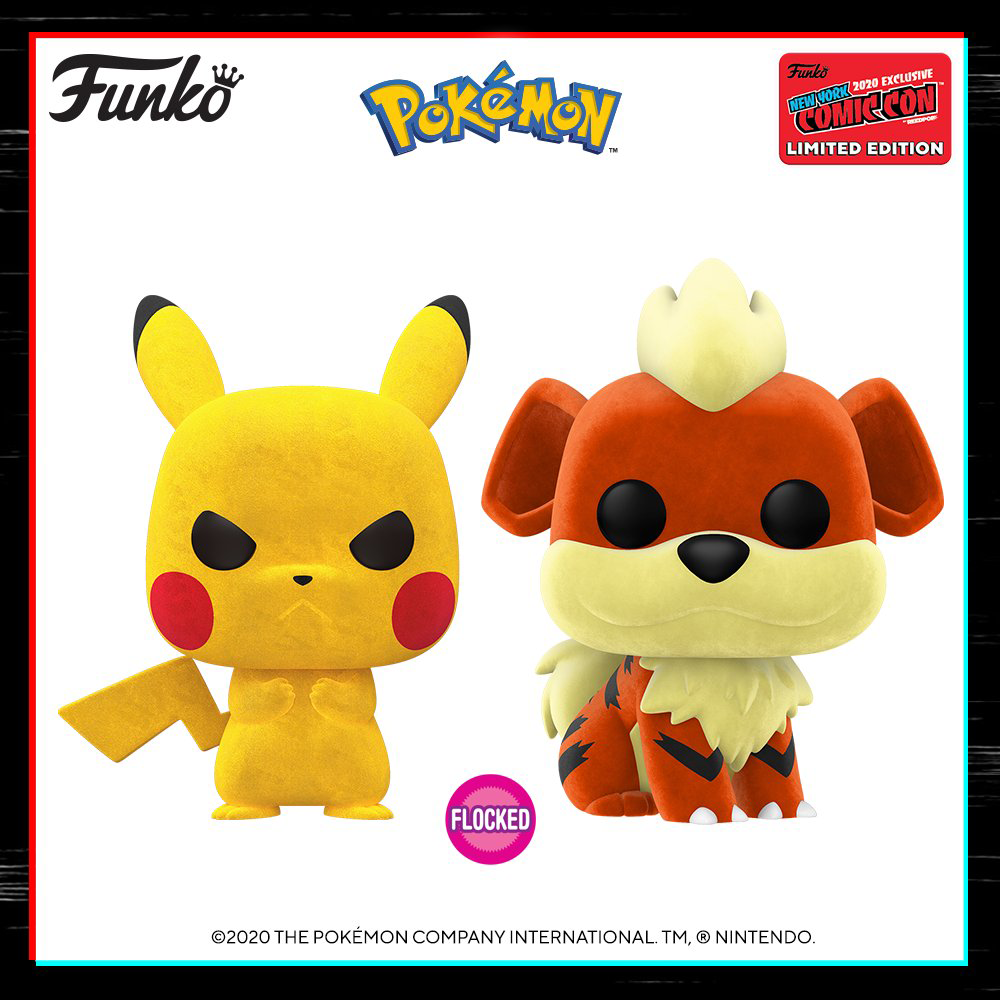 In addition to these traditional Pop figures, Funko will also release new Soda figures themed after properties like Masters of the Universe and Freddy Funko.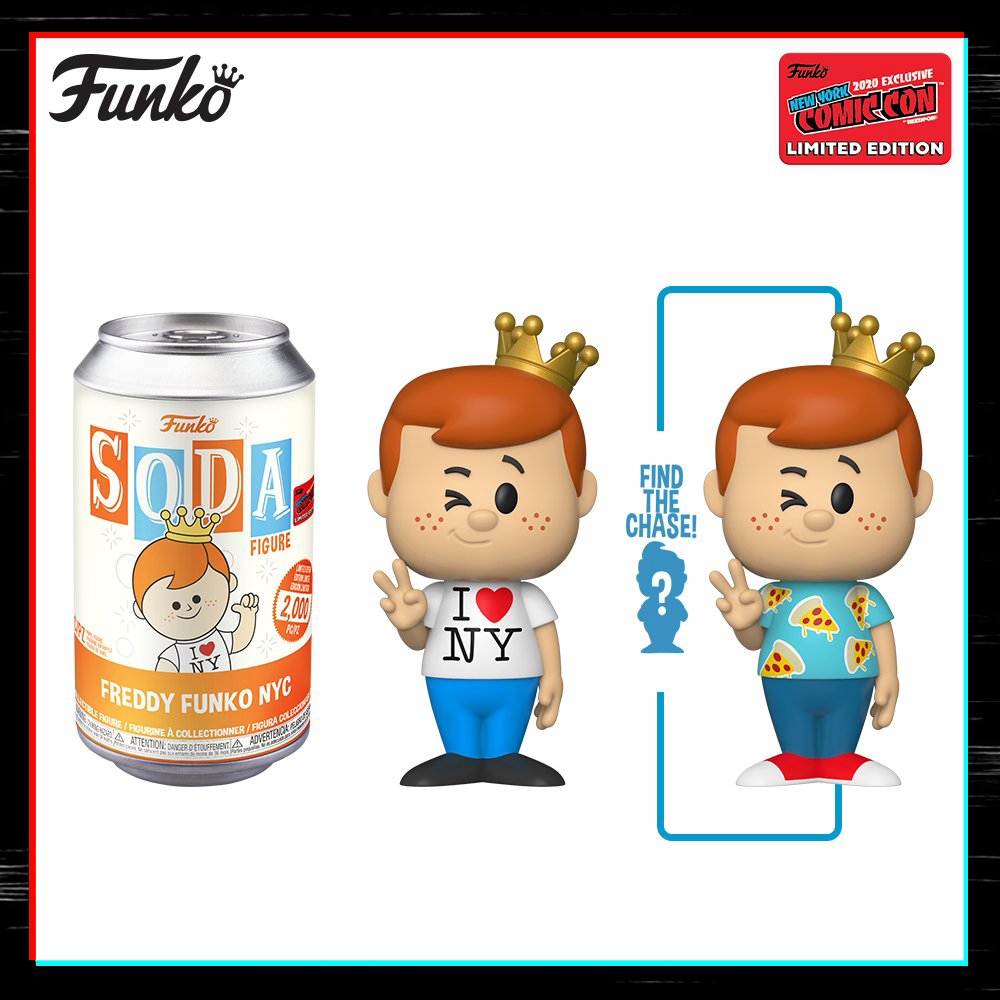 As usual, many of these items will be "shared retailer exclusives," meaning they'll be sold in specific stores. For instance, a new Pop of "The Child with Necklace" from Star Wars: The Mandalorian will be available on Amazon, while a pair of SpongeBob SquarePants Pops themed after Mermaid Man and Barnacle Boy will be sold at Entertainment Earth.
Check out the screenshot below to see all of the shared retailer exclusives for the United States. And head over to Funko's Twitter account if you want to see all of the products the company will release for Funko Virtual Con IV.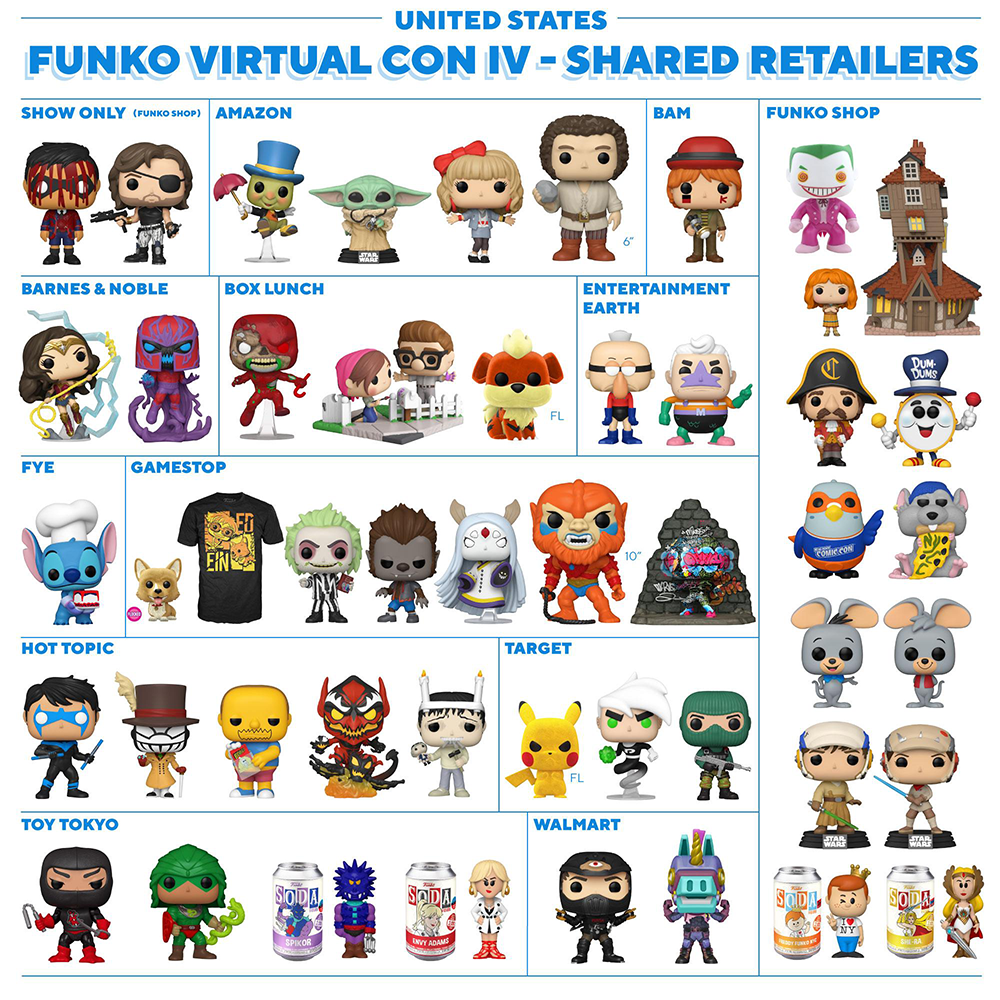 Are you excited about any of these NYCC 2020 exclusive? Let us know on Twitter at @superparenthq.

Brandy Berthelson has been writing about video games and technology since 2006, with her work appearing on sites including AOL Games, Digital Spy, and Adweek. When she's not gaming, Brandy enjoys crafting, baking, and traveling with her husband.