Each figure comes in its own "soda can."
At London Toy Fair, Funko revealed its new line of collectible figures called Funko Vinyl Soda.
Similar to Funko's Pop figures, Soda figures are based on a variety of licenses and brands, such as DC Comics characters, General Mills' cereal mascots, and Hanna-Barbera characters. Each one measures 4.25 inches in height.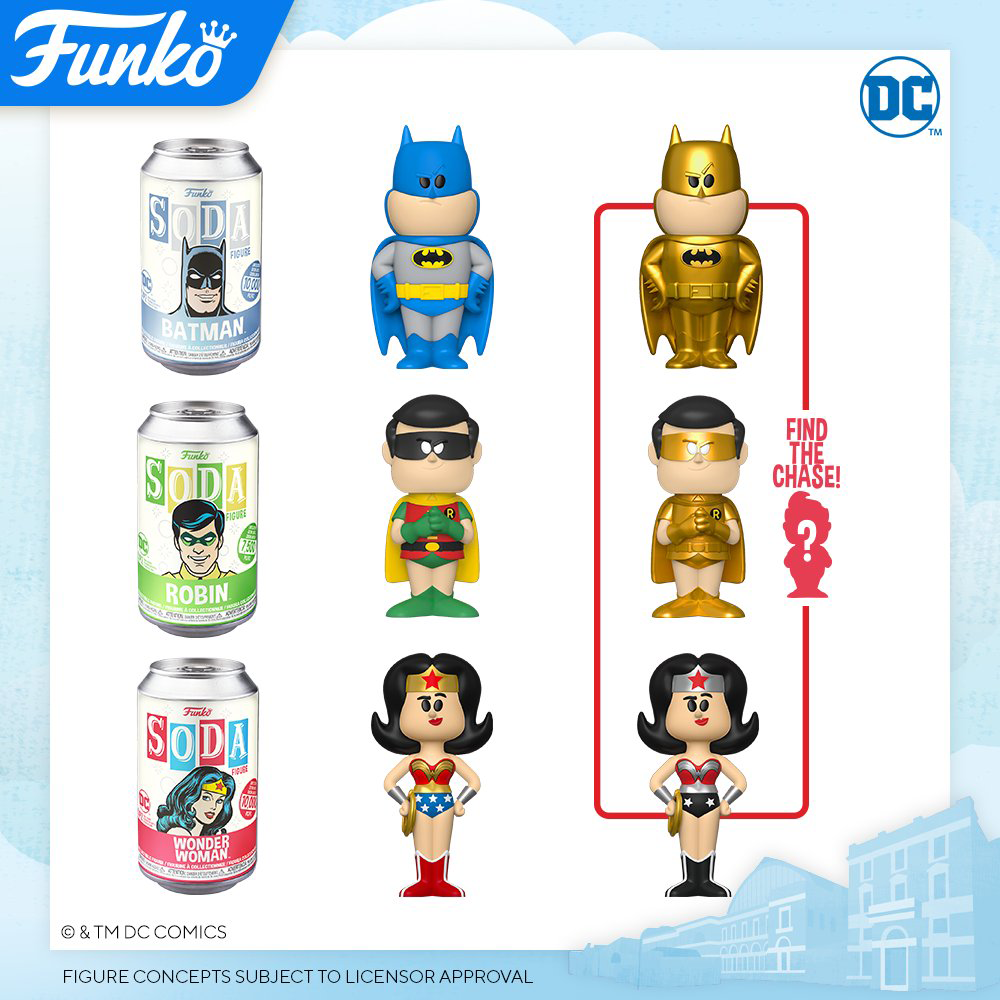 Soda figures are packaged individually in containers resembling soda cans. Each can contains the figure as well as a "collectible disc."
In addition, each figure has a special chase variant that you can find at random (Funko's blog lists this as a 1 in 6 chance). These variants are special versions of the basic figures, which have the same physical shape but are different in some way. For instance, a chase variant may have a different color scheme, or it may glow in the dark.
Unlike Funko's standard Pop figures, which come in boxes that have a clear window allowing you to see the figure inside, the Soda cans are solid, so you won't know if you've found a chase variant until you've actually opened the can.
Here are the figures that were announced at London Toy Fair:
DC Comics
Batman
Robin
Wonder Woman
Hanna-Barbera
Fred Flintstone
Barney Rubble
Huckleberry Hound
Jabberjaw
Peter Potamus
Grape Ape
Masters of the Universe
Thundercats
General Mills
Franken Berry
Count Chocula
Bob's Big Boy
Green Hornet
Batfink
Each Soda figure is a "limited edition" item, meaning only a limited number of each figure will be produced. For the figures that were announced at London Toy Fair, the piece count ranges from 5,000 to 10,000 units. Head to Funko's blog to learn more.
Funko didn't announce a release date for these Soda figures, but keep checking back with SuperParent, as we'll make sure to let you know when they're available.