New items will be released this summer.
During Funko Fair 2021 in January, Funko revealed a series of new products themed after the animated Disney movie Alice in Wonderland. These items celebrate the 70th anniversary of the classic film, which was released on July 26, 1951.
This new Alice in Wonderland collection features regular Pop figures of Alice, the Mad Hatter, the White Rabbit, the March Hare, the Queen of Hearts (which includes a smaller figure of the King), and the Cheshire Cat. There's also a two-pack of Pop figures inspired by Tweedle Dee & Tweedle Dum.
In addition to these regular Pops, this Alice in Wonderland collection features a "Deluxe" vinyl figure of Alice with the singing flowers, a Jumbo Pop of the Cheshire Cat that's exclusive to Walmart, and a Pop and T-shirt bundle featuring the White Rabbit that's exclusive to Target.
These items are now available to pre-order at stores like Target and Pop in a Box ahead of their release this July.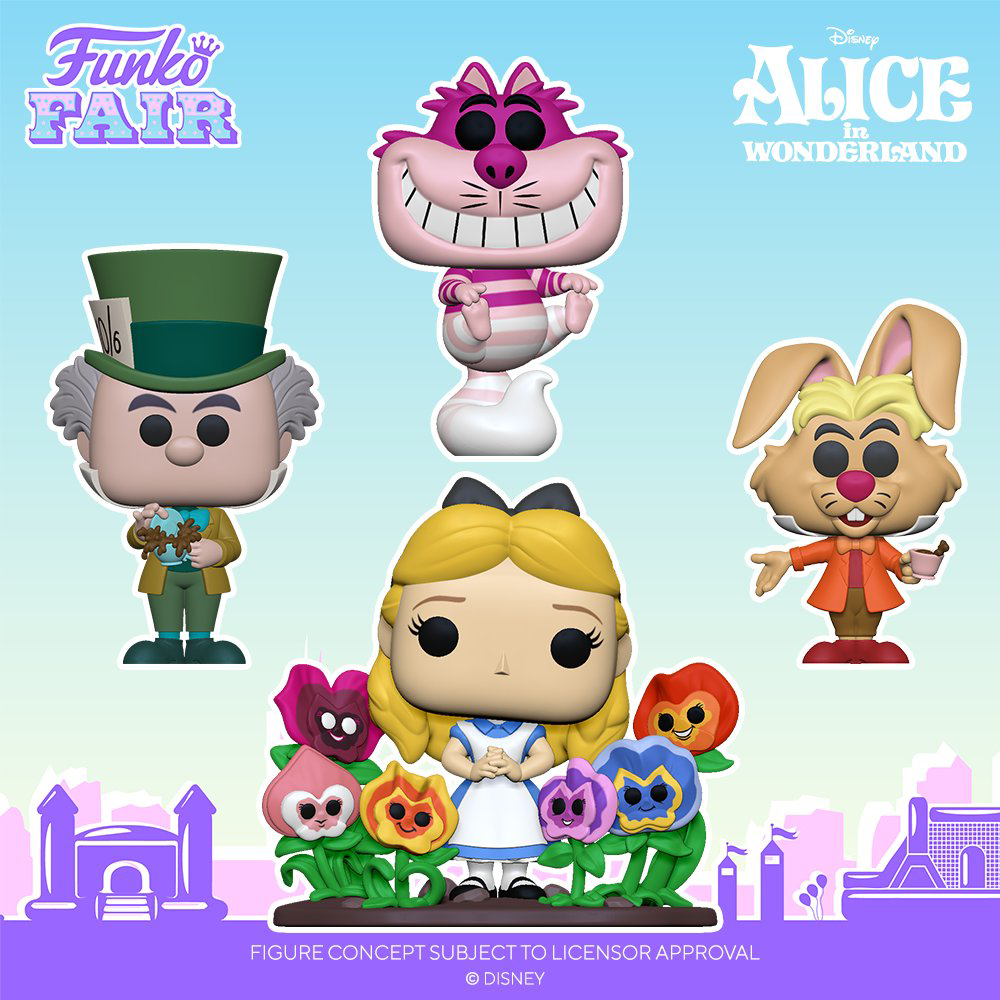 Funko sent SuperParent the Deluxe Alice figure, as well as the Jumbo Cheshire Cat Pop to check out before they're released in stores. Here's what you can expect if you pick up these two figures!
The Deluxe Alice in Wonderland figure (pictured above) is larger than a standard Pop, and measures roughly 4.5 inches wide, 4 inches tall, and 3.5 inches from front to back when measured across the base of the figure.
The Pop itself is very pretty, with Alice positioned in the middle of six of the singing flowers. You can move Alice's head left and right to make the figure look in a different direction, but the flowers themselves don't move (they are slightly "bendable," but they don't stay in place when you bend them).
If you decide to keep the figure in the box, keep in mind that it will require more space to display than a regular Pop. The box measures roughly 6.5 inches wide, 7 inches tall, and 5.5 inches deep. Unlike the box for a regular Pop figure, this box has a large, uninterrupted "window" on the front that wraps around both sides so you can view the figure very clearly even when it's in the packaging.
The Deluxe Alice in Wonderland Alice with Flowers figure is priced at around $25-$30, with the exact price depending on the store (for instance, Pop in a Box has it available for pre-order for $33.95, while Target priced the figure at $24.99, though pre-orders are sold out on Target's website.)
Meanwhile, the Jumbo Cheshire Cat figure is a Walmart exclusive, and it's now available to pre-order on Walmart's website for $29.96.
If you've never purchased one of Funko's "Jumbo" Pops, these figures are significantly larger than a standard Pop figure. In this case, the Cheshire Cat Jumbo Pop measures roughly 7.5 inches across, 9 inches tall, and 5 inches from front to back.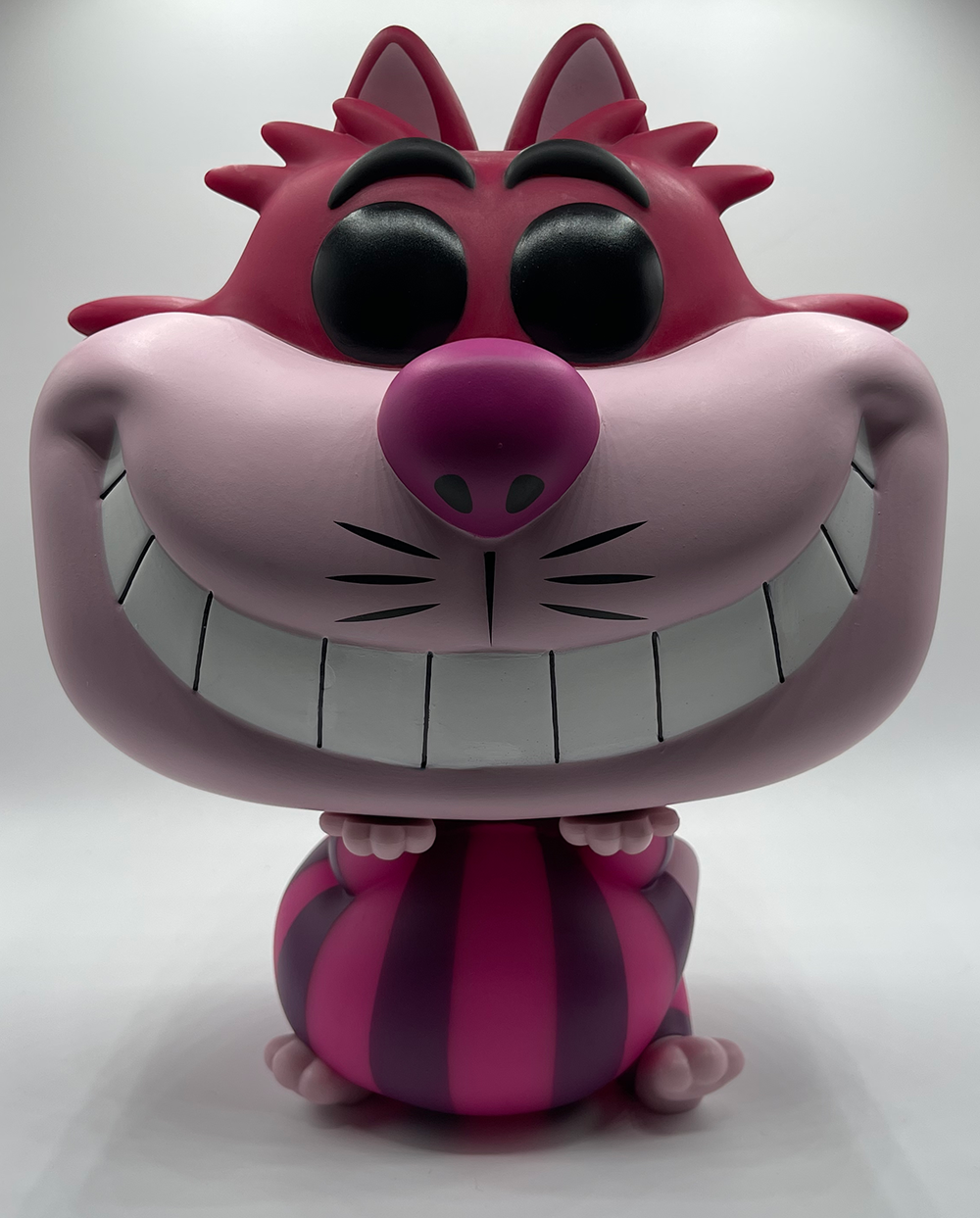 The Cheshire Cat figure is designed to look as though the cat is holding its chin in its front paws. The figure's head can move in a complete circle, so you can make the cat look in different directions and even backwards if you want.
As you might imagine, the box for this figure is also much larger than the box for a normal Pop. It measures roughly 8.75 inches across, 12.75 inches tall, and 8 inches deep. Like the Deluxe Alice figure, the front of the box has a large, uninterrupted window so you can see the figure clearly when it's still in the packaging.
To see more of the products that were revealed during Funko Fair 2021, check out our previous coverage.
Disclosure: Funko sent SuperParent these figures for coverage purposes.