You could win a Celebration vinyl record, Star Stable swag, and more!
Star Stable Online, a horse-themed online game played by millions of girls and young women around the world, turns 10 years old in September 2021!
Since the game's release in 2011, the Star Stable brand has expanded into more than just games. There's a series of Soul Riders books, an animated series called Star Stable: Mistfall, and even an independent record label that has released more than 40 singles!
Star Stable recently partnered with research firm The Insights Family to learn how players in the U.S. feel about Star Stable Online and gaming in general. The survey showed that "Star Stable players are twice as likely to report feeling more self-confidence compared to girls who play other games," at 61 percent compared to 29 percent. Plus, the survey found that "72 percent of Star Stable players said playing games helped them make new friends in real life (versus 49 percent of other girl gamers)."
To celebrate the 10th birthday of Star Stable Online, SuperParent has teamed up with the game's creator, Star Stable Entertainment, to give away an awesome swag bag filled with unique Star Stable merchandise, a commemorative vinyl record, and much more!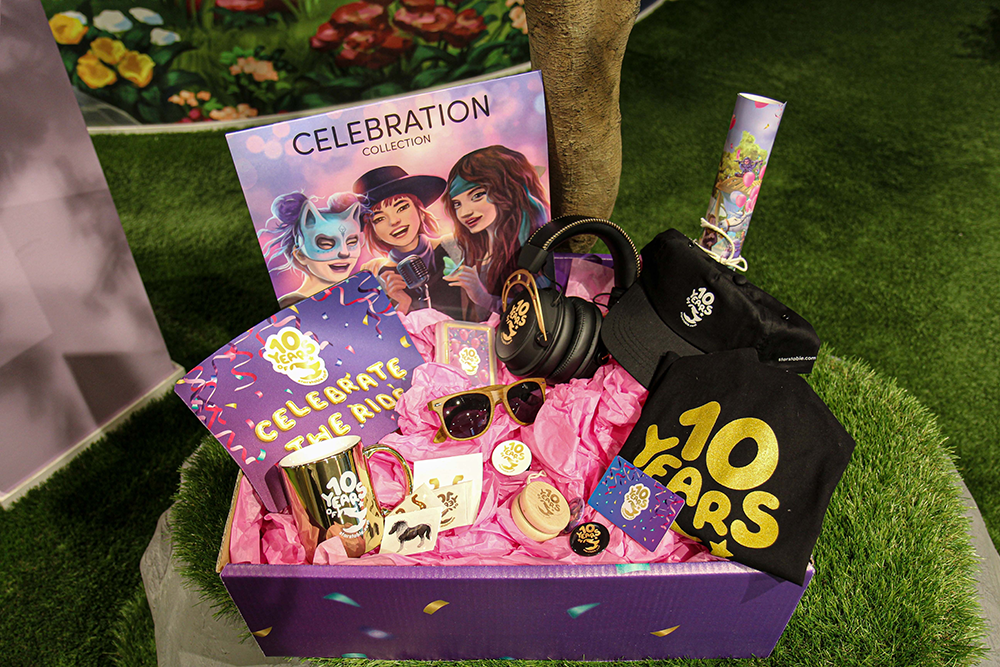 This prize package is valued at $350. Here's everything it contains:
Celebration Vinyl Record
HyperX Cloud Alpha Headset
Star Stable Black Baseball Hat
Star Stable Sunglasses
Black Tote Bag with Star Stable's 10th Anniversary
Star Stable Stickers
10th Anniversary Golden Mug
Star Stable Tattoos (of course!)
White Pop Socket
Collector Pins
Mouse Pad
Swedish candy, and more!
You can enter to win the Star Stable Entertainment 10th Anniversary Sweepstakes using the form below. This sweepstakes is open to U.S. residents aged 13 and older. The sweepstakes begins at 12:01:00 a.m. Eastern Standard Time on September 15, 2021 and ends at 11:59:00 p.m. EST on September 30, 2021.
Once you've entered the sweepstakes, head over to social media to celebrate the 10th anniversary of Star Stable Online using hashtags #SSO10 and #10intheSaddle! And remember to follow Star Stable on Instagram, Facebook, and Twitter!
Star Stable 10th Anniversary Sweepstakes
Disclosure: HyperX is a sponsor of SuperParent.