Ravensburger released three new puzzles based on the iconic fashionista.
When I was a kid, one of my favorite VHS tapes (yes, I'm old) was "Barbie Birthday Party at Walt Disney World Epcot '94." You could buy it for just one penny, if you purchased one of the Barbie dolls (or her friends) on a specific list. It was only a 30-minute-or-so video, but it celebrated Barbie's 35th birthday with all of the bells and whistles Barbie (and Disney) is known for.
2019 marks Barbie's 60th anniversary (I feel even older), and instead of using a VHS tape, today's families can celebrate the fashion icon's birthday with a series of three new jigsaw puzzles from Ravensburger.
The three puzzles range in piece count from 500 to 1,000 pieces. Here's the breakdown:
60th Anniversary Barbie (500 pieces; age rating of 12+): This one has four Barbies in a horizontal row, highlighting all of the diversity and glamour Barbie is known for (it's pictured at the top of this post).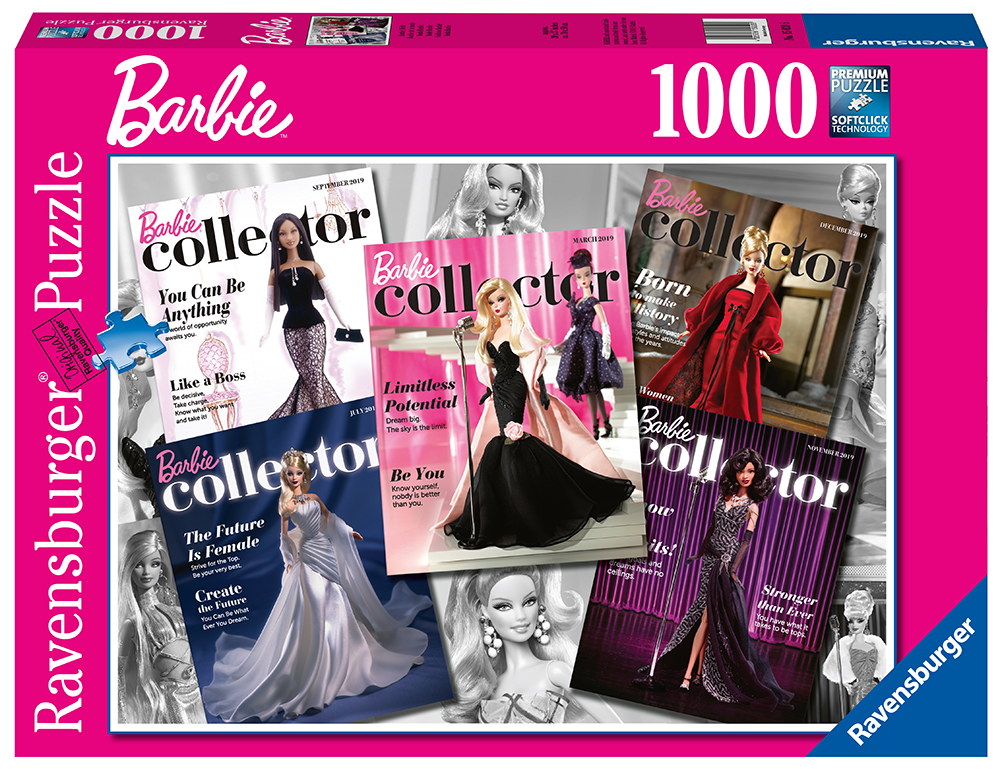 Collector Barbie (1,000 pieces; age rating of 14+): The Collector Barbie puzzle features a collage of five different "Barbie Collector" magazine issues, sitting atop a black and white background.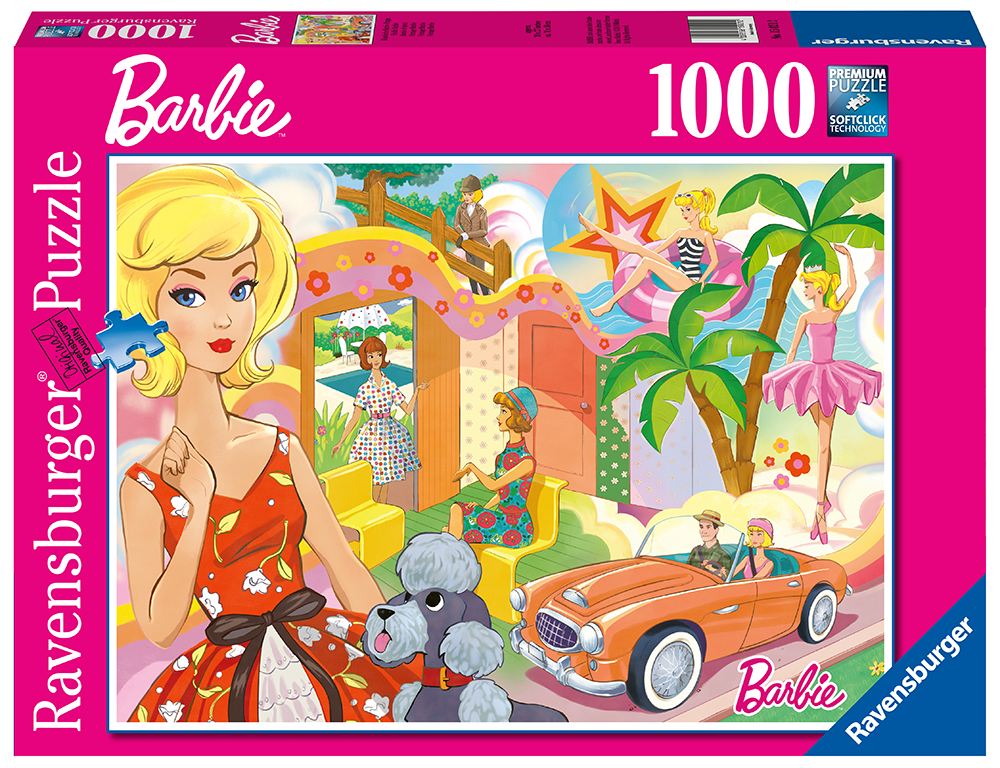 Vintage Barbie (1,000 pieces; age rating of 14+): This puzzle pictures different scenes from Barbie's life, set throughout the 20th century.
All three puzzles are available to purchase now on Amazon. The 60th Anniversary Barbie puzzle costs $15.49 while the other two options are priced at $20.99 each.
While these puzzles aren't recommended for kids younger than 12, Barbie is a doll for all ages, and we love the potential these puzzles have to bring adults and kids to the table to share stories of their own experiences with the famous doll who has been a part of so many lives.