Travel to a tropical island and befriend talking animals in this life simulation game.
Castaway Paradise is a life simulation game that was originally released on Facebook. Since its Facebook launch, Castaway Paradise has been released on mobile devices, PC, PlayStation 4, and Xbox One, and now, it's available on Nintendo Switch.
If your family has played Animal Crossing: New Horizons, the gameplay in Castaway Paradise will likely feel pretty familiar. The game allows players to create a new life for themselves on a tropical island after they're shipwrecked during a storm. The island has a few talking animal inhabitants, and you'll be able to complete quests for your new friends in order to repair the island following the storm.
While Animal Crossing: New Horizons doesn't have that many "quests" to complete, Castaway Paradise has a more in-depth quest system, which asks you to complete specific tasks for villagers in order to earn rewards. In addition to completing quests, you can grow crops, water flowers, grow fruit trees, go fishing, catch insects, donate items to a museum, and so on.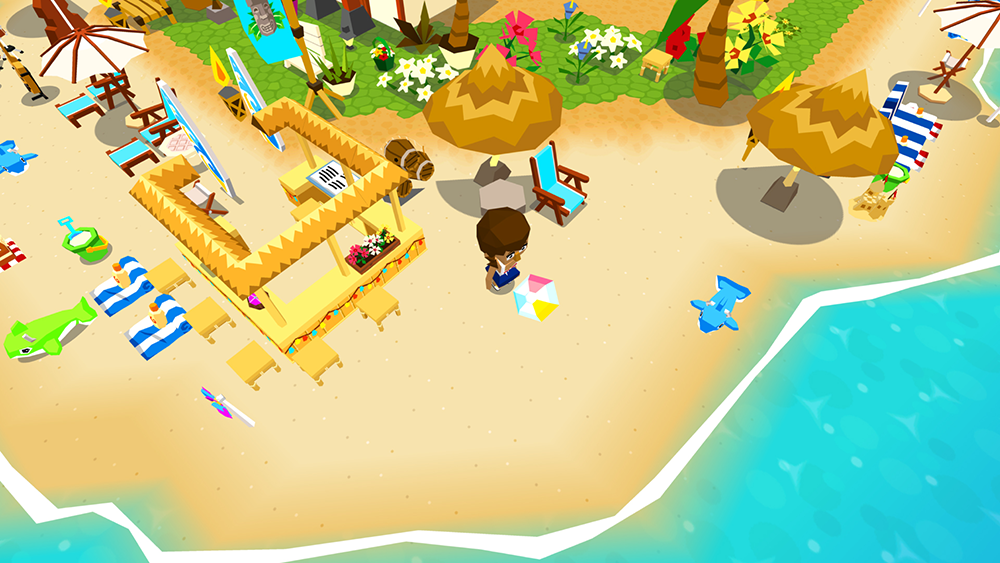 As you complete actions and quests, you'll earn experience points and will level up, which allows you to unlock new items, including decorations you can place around the island or use to decorate your home. You'll start out in a tent, but you can update your home as you progress.
Finally, while Castaway Paradise doesn't include optional in-game purchases, it does still feature some elements that are common in free-to-play games, such as timers for growing crops after they've been watered. While a free-to-play game would traditionally allow you to spend premium currency (real money) to speed up these timers, Castaway Paradise doesn't allow that. This means you won't have to worry about kids accidentally spending money while playing the game.
Castaway Paradise is now available on Switch for $19.99. The game is rated E for Everyone by the ESRB.
Check out some gameplay from Castaway Paradise in our video below.
Disclosure: SuperParent received a code for Castaway Paradise for coverage purposes.