New stuffed Pokemon are available, and we are so here for it.
Pokemon Detective Pikachu hits theaters in the U.S. on May 10. Tons of toys and merchandise have already been released celebrating the film — everything from clothing to trading cards and beyond. Now, Build-A-Bear Workshop is getting in on the fun with two new (and adorable) Pokemon stuffed animals based on Psyduck and Snubbull, Pokemon that appear in the film.
Both Pokemon can be made in stores, or purchased online in exclusive online bundles. The bundles cost more than the single plush would in the store, but they come with some fun accessories.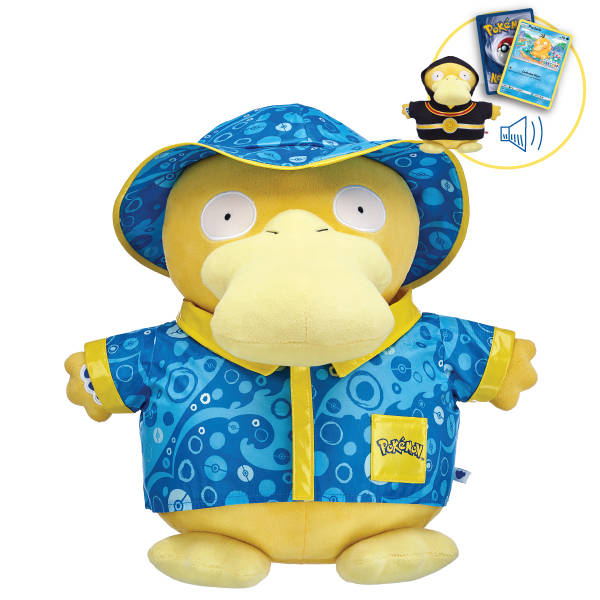 The online exclusive Psyduck bundle is priced at $65. It features the Psyduck stuffed animal and a cute blue raincoat and Luxury Ball hoodie for him to wear. A 6-in-1 Psyduck sound box will also be placed inside the plushie so it can make noise.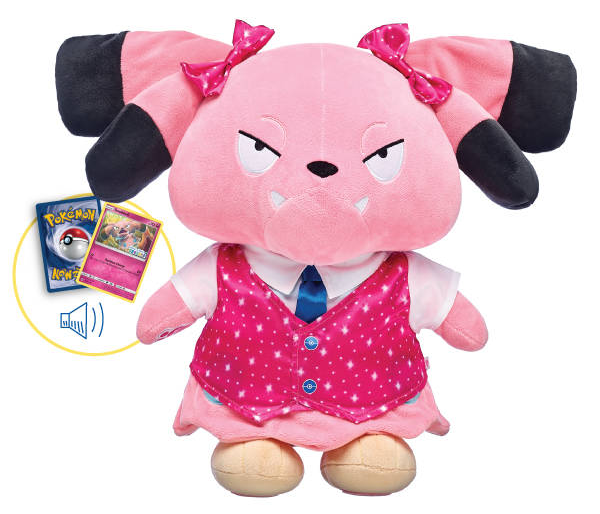 Meanwhile, the Snubbull online bundle is a bit cheaper, at $55. It includes the Snubbull plushie, which will have a 6-in-1 Snubbull sound box inside it, as well as a pink vest for it to wear and two pink bows to place around its ears.
Again, both animals can be purchased on their own (without accessories) in Build-A-Bear Workshop retail stores. Whether you buy a single stuffed animal in a store or one of the online bundles, the animal will come with an exclusive card for the Pokemon Trading Card Game, which is only available at Build-A-Bear.
Psyduck and Snubbull join a large collection of Pokemon stuffed animals offered by the toy store. Currently, kids and adults can choose from pocket monsters like Eevee, Charmander, Meowth, and, of course, Pikachu, among others. A few Pokemon-themed accessories (like a Pecha Berry and a Poke Puff) are also available.
Are you going to pick up a Psyduck or Snubbull from Build-A-Bear (or have you already)? Let us know in the comments, or tweet us at @superparenthq.