Become a fashion influencer in this match-three puzzle game.
Bratz Total Fashion Makeover is a free-to-play mobile game inspired by the Bratz line of fashion dolls and toys. The match-three puzzle game allows players to become a Bratz character with the goal of becoming a famous fashion influencer.
When players first begin playing Bratz Total Fashion Makeover, they'll be able to customize the look of their character by choosing their hairstyle, skin color, clothing, name, and more. From there, they'll be led through the story by Cloe, Sasha, Yasmin, and Jade.
The gameplay in Bratz Total Fashion Makeover is similar to that of games like Gardenscapes and Wonka's World of Candy. That is, players will need to complete match-three puzzle levels in order to earn money that they can use to complete tasks and progress the story.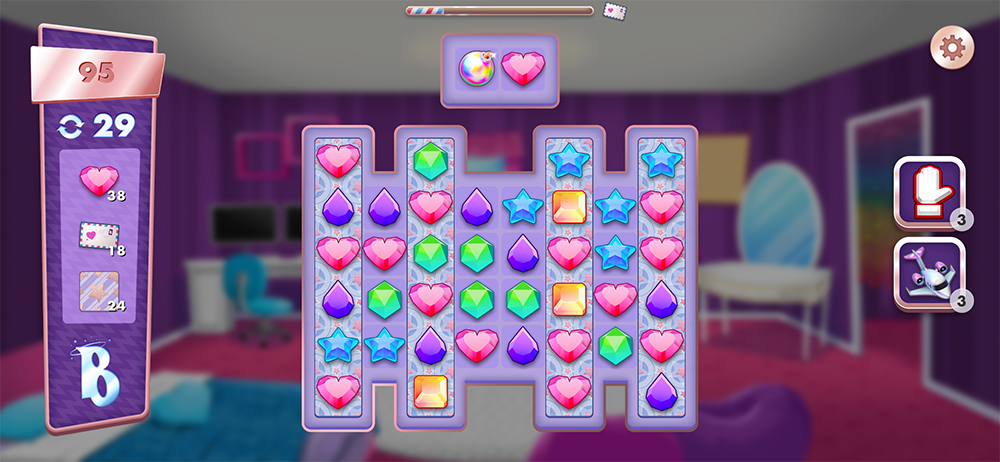 Each match-three puzzle level challenges players to complete one or more objectives before running out of moves. As players make matches with four or more matching symbols, or matches in special T, L, or square shapes, they'll add power-ups to the board (like cameras and tubes of lipstick) that they can use to help them complete the current level.
When players complete a level, they'll earn two types of currency. They can spend coins to complete missions and progress through the game's story, and they can spend cash on new clothing and accessory items for their character.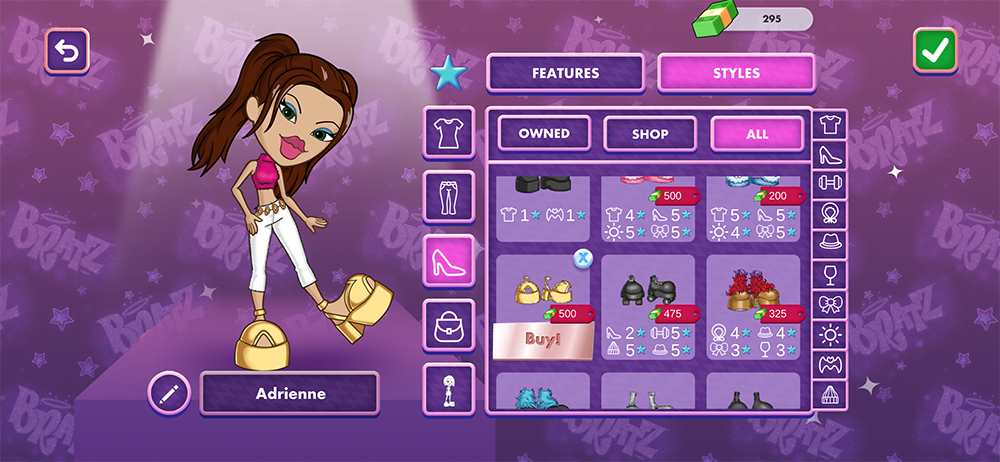 While Bratz Total Fashion Makeover is free to download and play, the game includes optional ways to spend real money. For instance, players can purchase additional power-ups to make stages easier to complete. The game also offers optional subscription services that start at $4.99 per month.
Bratz Total Fashion Makeover is available to download for free on iOS and Android devices. The game is rated 4+ on iOS and E for Everyone on Android. While the gameplay is family-friendly, it doesn't feature voice acting, so players need to know how to read to follow along with the game's story, or have someone nearby who can read the story to them.
Check out some gameplay from Bratz Total Fashion Makeover in our video below.