Collect resources and complete requests before running out of time.
Bob Help Them is a level-based resource collection game for Switch that asks players to help a man named Bob complete requests for villagers before running out of time.
In each level of Bob Help Them, players will have only a few minutes to complete a variety of requests. For instance, one character may want you to collect fruit from fruit trees, while another may want you to fish for a certain number of fish in a small pond. Some of the villagers will want you to collect lumber, while others will ask you to go mining for resources, and so on. You may also come across a dog that has its own request to be petted.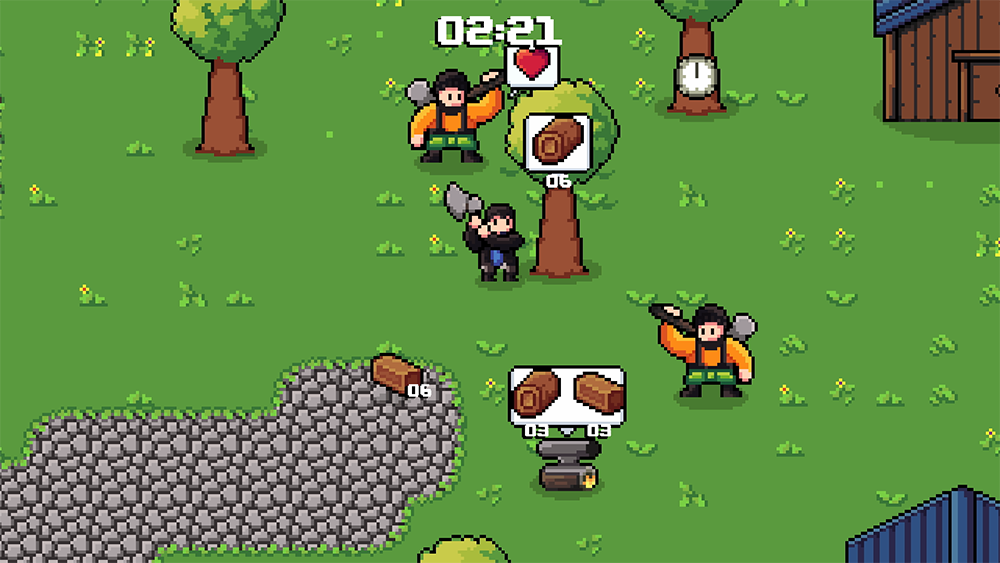 While some requests can be fulfilled by collecting basic resources, such as ore, fruit, and wood, other requests will ask you to transform the resources into something else. For example, you may need to toss fruit onto a campfire to bake pies or transform ore into ingots.
While the gameplay in Bob Help Them is quite basic, the level timer adds a touch of "stress" to the experience, since you'll need to complete tasks and move around the world as efficiently as possible to complete every task before time runs out.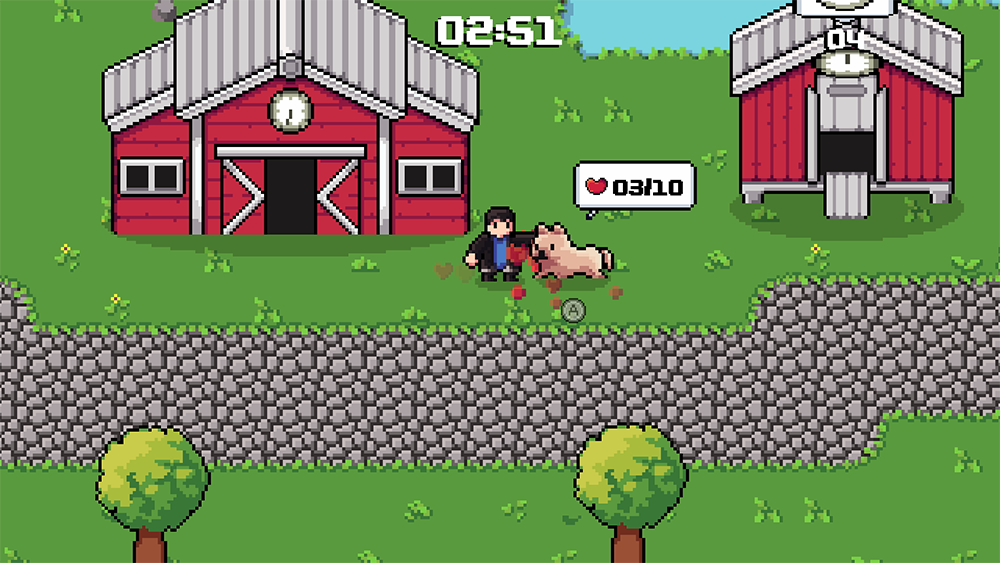 You'll earn up to three stars on each of the game's 35 levels, depending on the time left on the clock. You can replay stages in an attempt to complete them faster and earn any stars you may have previously missed.
Bob Help Them is now available on Switch for $7.99. The game is rated E for Everyone by the ESRB. While there isn't much text to read in Bob Help Them, we did notice a couple of grammatical errors in the text that's there. Still, the gameplay is fairly straightforward, so younger players should have little problem understanding what to do.
Check out 14 minutes of Bob Help Them gameplay in our video below.
Disclosure: No Gravity Games gave SuperParent a code for Bob Help Them for coverage purposes.