We're throwing money at the screen, but nothing's happening.
Overwatch developer, Blizzard Entertainment, held its yearly BlizzCon convention over the weekend, where it showed off tons of new toys and collectibles fans are sure to love.
Earlier this year, IGN reported that Blizzard had partnered with Lego to create Lego Overwatch sets starring some of the game's many playable heroes. The first set — Omnic Bastion — was released exclusively on Blizzard's web store last month. At BlizzCon, six more sets were shown off. They range in price from $14.99 to $89.99 (hey, Lego kits are expensive), and feature popular Overwatch maps, as well as heroes: Tracer vs. Widowmaker, Dorado Showdown, and Watchpoint: Gibraltar, among others.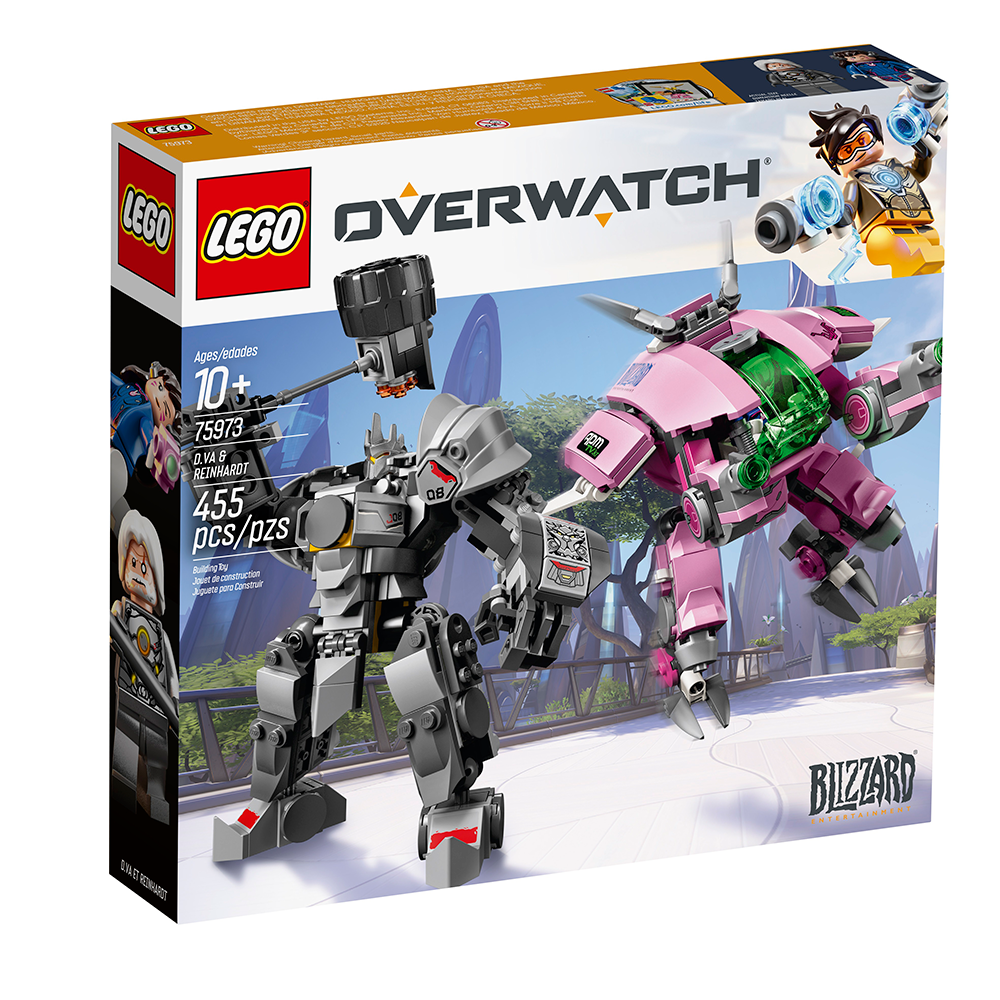 These kits feature minifigures of popular Overwatch heroes, including Tracer, Widowmaker, Hanzo, Genji, Soldier: 76, McCree, D.Va, Pharah, and more. The Lego Overwatch kits will hit store shelves in early 2019.
If your family is more into action than building, BlizzCon also gave us a look at some of the Nerf Overwatch Rival + Microshots weapons that will be released in January 2019. We've known Overwatch Nerf guns were in the works since way back in May, so it's great to finally get a look at them.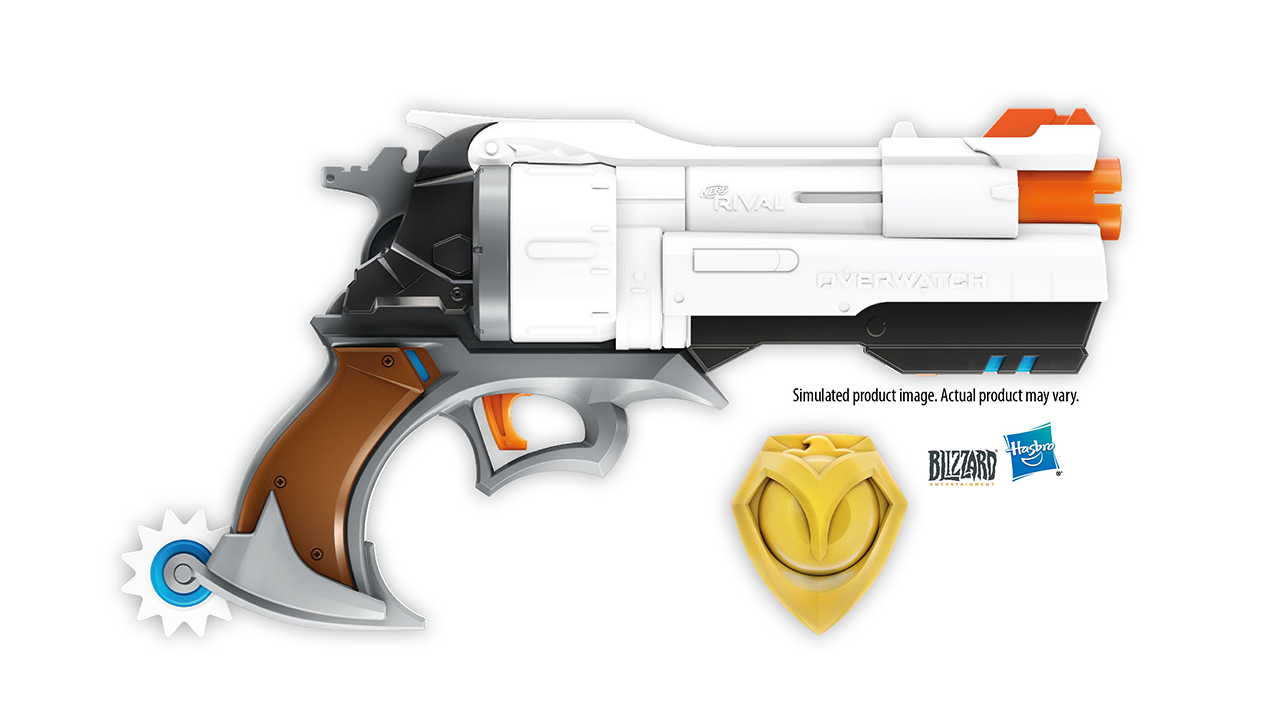 The full line will be available in January, but some Nerf blasters are already available to pre-order on Gamestop's website. These include large blasters based on weapons used by D.Va, McCree, and Reaper, as well as smaller MicroShot blasters based on weapons used by Tracer and others. If you're on a budget, these MicroShot blasters are just $9.99, but if you're ordering one online, you won't get to pick which one you receive, since they're chosen at random.
While we have to wait until next year to get our hands on these goodies, there are some new items we can get much sooner. A vinyl Funko Pop figure of Ashe, Overwatch's newest hero, is now available. It's already sold out on Blizzard's web store, but you can pre-order it on GameStop's website ahead of its release on November 15. An Ashe-themed messenger bag from Loungefly was also revealed, but it's also already out of stock on Blizzard's website.
Just in time for the holiday shopping season, Her Universe, a lifestyle and fashion brand, released a fashion collection for women based on Blizzard's popular World of Warcraft multiplayer online game. An Overwatch collection for men and women will be released in November at BoxLunch, and in December at Hot Topic. Finally, t-shirts featuring artwork created by Blizzard's fans (and featuring a variety of games) will go on sale at Hot Topic and BoxLunch in November.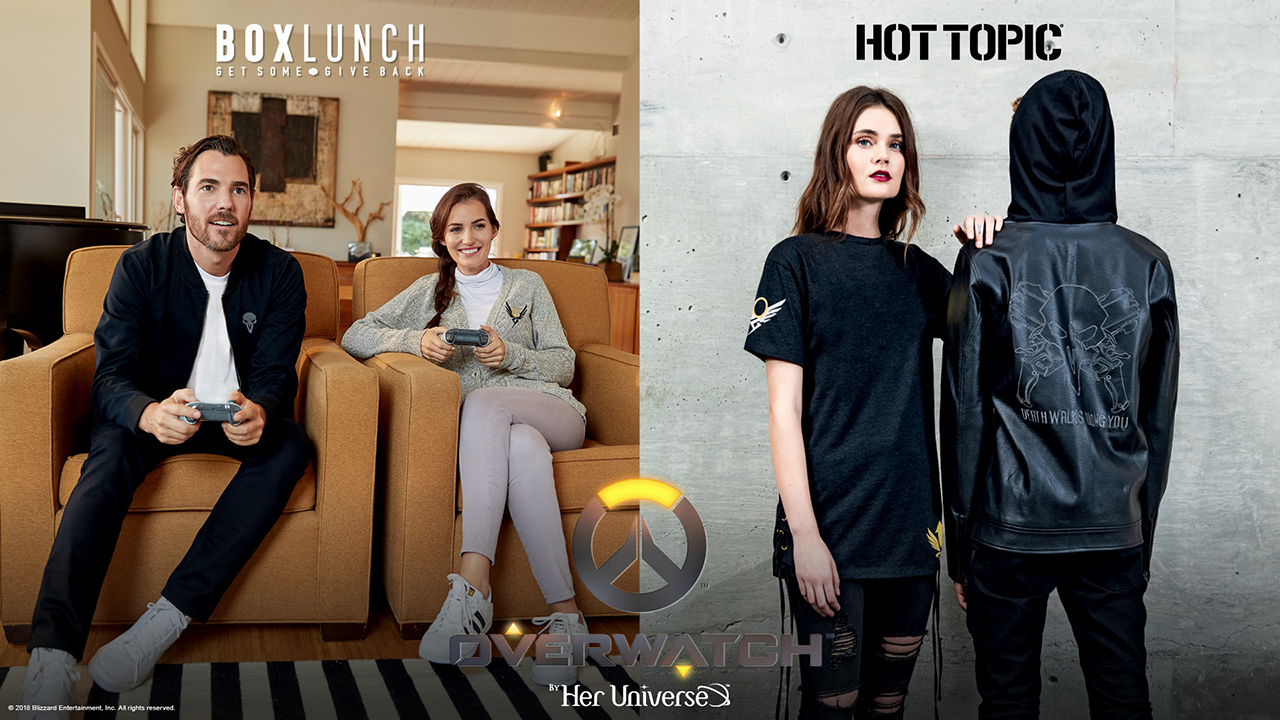 But wait — that's not all! Next spring, even more merch based on Blizzard's games will be released. For one, Hasbro will release its Overwatch Ultimates Figure line, which contains collectible figures of Overwatch heroes. Clothing company Uniqlo will also release a new apparel line featuring all of Blizzard's franchises.
Parents, if your kids just have to have any of these goodies, now's the time to break out an incentive chart. Get kids to help out around the house, or do their homework without complaining, so they can earn the toys they want. It's a win-win.