Action games, puzzle games, and more!
In 2019, Apple launched Apple Arcade, its game subscription service that gives subscribers unlimited access to a curated selection of games for a single monthly price. These games can be played on iPhone, iPad, Mac, and Apple TV devices.
While Apple Arcade is a premium platform, the games on the platform aren't allowed to include advertisements or optional in-game purchases, which makes Apple Arcade a great platform for younger players.
At the same time, some Apple Arcade games are better for kids than others. There are over 180 games in the Arcade catalog as of this writing, and each game has an age rating you can check out before you download it.
If you've just subscribed to Apple Arcade and you're wondering where to begin — or, if you're considering purchasing a subscription for your family — here are some of the best games for kids on Apple Arcade.
Before we begin, make sure to bookmark this page, as we'll update this list with more great games for kids as they're added to the Apple Arcade catalog.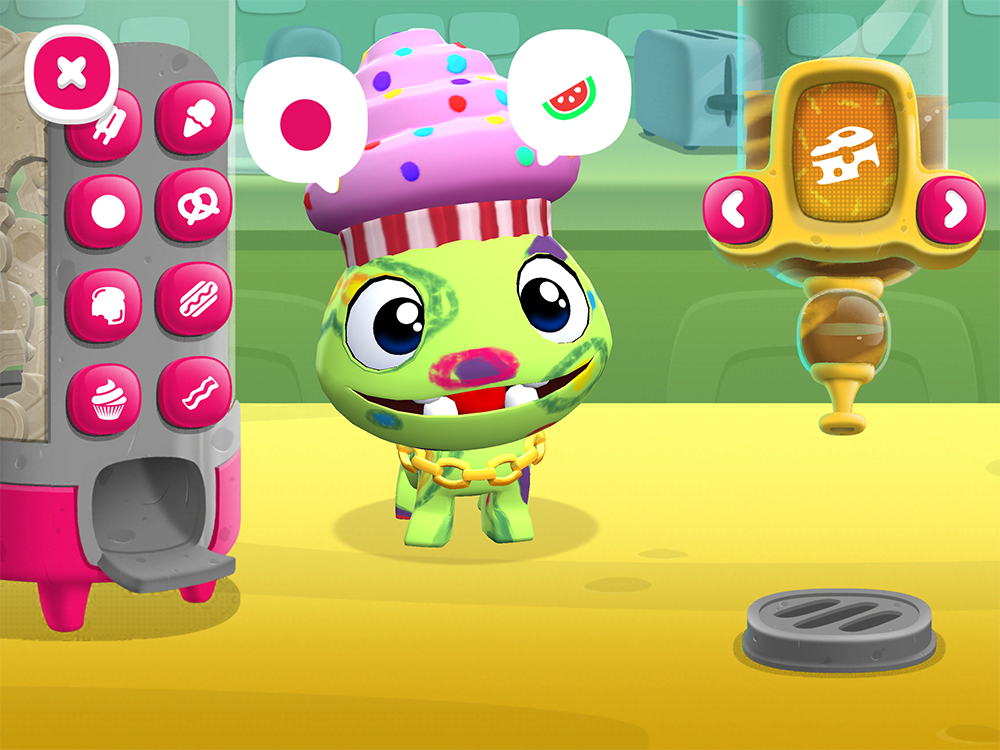 Crayola Create and Play+
Rated 4+
Crayola Create and Play+ offers lots of art and learning activities for kids, as well as arcade games, a color garden where they can grow and care for plants, a color mixing station, and more. They can also play with virtual pets. While the original Crayola Create and Play application (which is still available) offers a monthly subscription plan, this Apple Arcade version does not, so littles can try everything the game has to offer so long as your family has an Apple Arcade subscription. Plus, new content will be added to the game in the future.
Wonderbox: The Adventure Maker
Rated 9+
Wonderbox: The Adventure Maker is two games in one. First, it allows players to complete adventure scenarios created by the developer, just like a normal adventure game. Then, it also allows kids (and adults) to create their own games using the app's tools and share them with the community (players can also try games created by other people). You can learn more about Wonderbox's game development tools in our First Look for the game.
Cut the Rope Remastered
Rated 4+
Cut the Rope Remastered is a physics-based puzzle game that challenges players to feed candy to a friendly (and adorable) monster named Om Nom (as well as his friends) by cutting ropes and manipulating other objects in each stage. Cut the Rope Remastered challenges players to think ahead before making each move, but there's no penalty for making a mistake — players can simply reset the stage and try again until they succeed.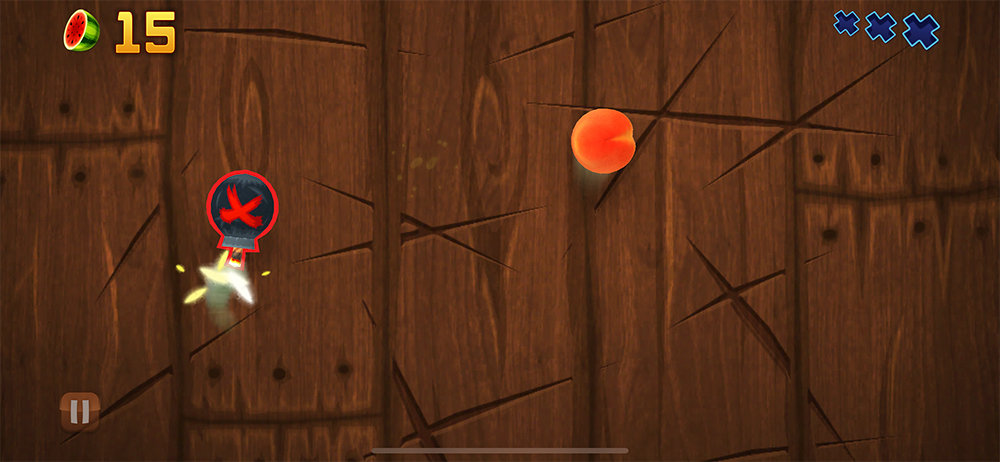 Fruit Ninja Classic+
Rated 4+
Fruit Ninja was released way back in 2010, so if it sounds familiar, it's possible your family already has experience with this one. In Fruit Ninja, fruit and bombs appear on the screen for a short period of time, and you're challenged to swipe your finger across the pieces of fruit to cut them while avoiding the bombs. There are multiple gameplay modes to try out, and you can collect new blades and dojos to customize the experience. The regular version of Fruit Ninja Classic costs $1.99 on iOS devices (it's also available on Android). This Classic+ version for Apple Arcade features fun fruit-slicing gameplay, but without in-game purchases.
Cozy Grove
Rated 12+
In Cozy Grove, players become a Spirit Scout challenged with helping the spirits of deceased animals (who can talk) find peace. The game is similar to titles like Spiritfarer and Animal Crossing: New Horizons. That is, players will be able to explore the game's island, collect resources, care for animals, do some crafting, go fishing, and more as they work to complete quests for the spirits. While the game deals with ghosts and the topic of death, it isn't violent. Instead, there's a peaceful, friendly feeling to the experience. Just keep in mind that it has lots of text, so players will need to know how to read.
SpongeBob Patty Pursuit
Rated 4+
In this side-scrolling platformer inspired by the hit television series, Plankton has destroyed the Krusty Krab, stolen the Krabby Patty formula, and taken SpongeBob's friends captive. You'll need to help SpongeBob rescue his friends and stop Plankton from getting away with the recipe. In each level, SpongeBob runs across the screen automatically, and you can swipe on the screen to make him jump, defeat an enemy (Plankton's cousins), and more. Each level is full of coins and hidden spatulas that you can collect, and as you rescue SpongeBob's pals, you can take them into future levels with you and use their special abilities as you play. SpongeBob Patty Pursuit features lots of replayability, since some levels contain areas that are only accessible when using specific friends.
Painty Mob
Rated 4+
This colorful "endless survival" game challenges players to spread joy through the world by splattering paint on unsuspecting citizens to earn points. While your intentions are good, it turns out that people don't like being splattered with paint, so every citizen you hit becomes part of an angry mob that will endlessly chase you until you either complete a stage or get hit by someone in the mob, which ends the game. Painty Mob features dozens of playable characters to unlock, so kids can have tons of fun for quite a while with this one.
Butter Royale
Rated 9+
Butter Royale is a Fortnite-inspired food fight for up to 32 players in each match. Instead of using traditional guns and weapons, players attack one another using sausage slingers, French bread launchers, ketchup containers, and more. And the whole experience is treated as sport, commentated by the one-and-only "Caesar Salads." Learn more about Butter Royale, and read our interview with the game's developer, right here.
Lego Brawls
Rated 9+
Lego Brawls is a kid-friendly brawler that lets players compete in four-on-four multiplayer battles using all sorts of realistic and comedic Lego minifigure fighters. If your family is familiar with Super Smash Bros. Ultimate, the gameplay here is similar, with fast combat that sees all of the players run around and duke it out at the same time. Lego Brawls gives players the freedom to create some wacky fighters by mixing and matching the Lego bricks they unlock over time. It also features safe multiplayer interactions, since players are identified using generated in-game usernames, rather than any real, personal information. Check out some Lego Brawls gameplay in our First Look for the game.
Spire Blast
Rated 4+
Spire Blast is a level-based puzzle game that challenges players to destroy tall towers made of colorful blocks. To do this, they'll toss blocks into blocks of the same color in the tower to cause them to disappear. As blocks are destroyed, the tower will fall due to physics and gravity (it's really satisfying when a huge section comes tumbling down). In addition to destroying the tower, some levels may give players additional goals. For instance, they may need to feed a friendly dragon by making sure the blocks that fall from the tower land near its mouth.
What are your family's favorite Apple Arcade games? Let us know on Twitter at @superparenthq.
Top image via Apple.