Our holiday gift guide features toys that are SuperParent-approved.
As we head into the holiday shopping season, many shoppers may be looking for the perfect gift for a young person in their lives that won't break the bank. With that in mind, here are some of the best kids' gifts you can buy for under $20 this year.
Looking for other holiday gift ideas? We'll have separate holiday gift guides for kid-friendly video games and tabletop games as well, so keep checking back!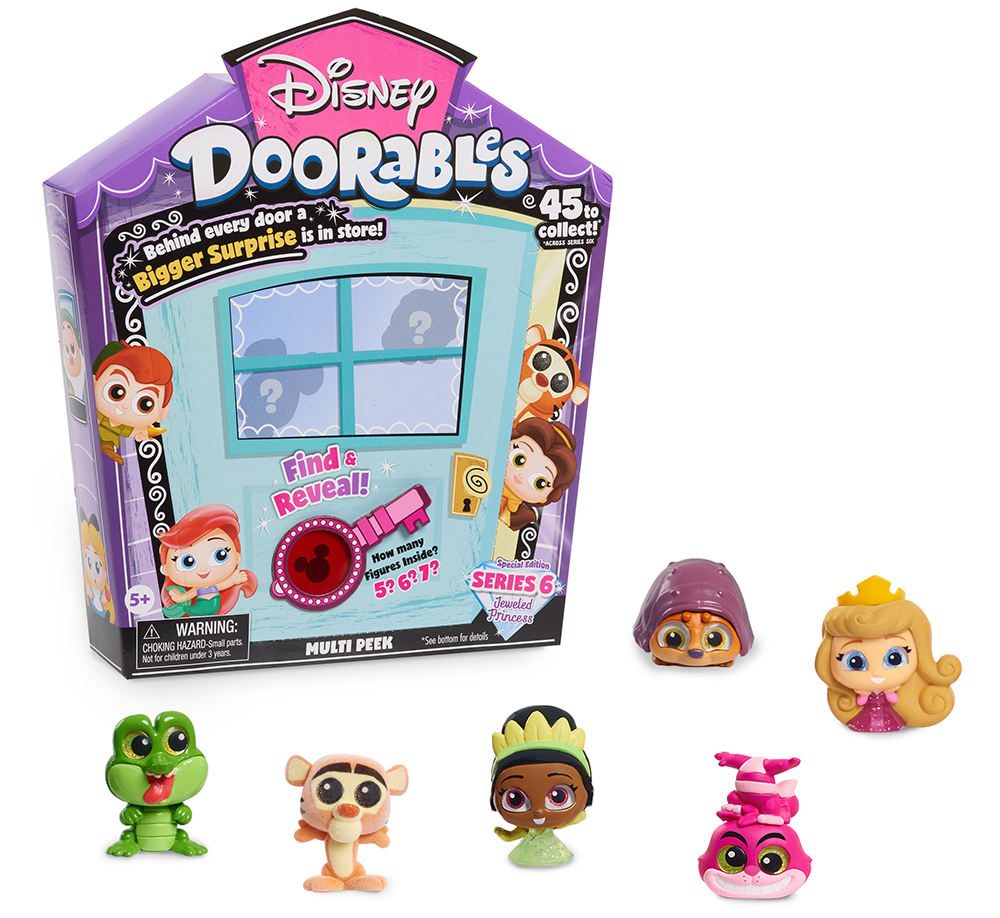 Disney Doorables Multi Peek Series 6
Price: $10.99
Just Play's newest series of Disney Doorables features 45 collectible figures with characters from Raya and the Last Dragon, The Little Mermaid, Alice in Wonderland, and more. Each blind bag package contains 5-7 figures, and kids can see how many are inside by using a Magic Key to search for Hidden Mickeys on the box. The number of Hidden Mickeys corresponds to the number of figures inside the package. Disney Doorables Multi Peek Series 6 is available at Amazon, Walmart, and Target. The toys have an age rating of 5+.
---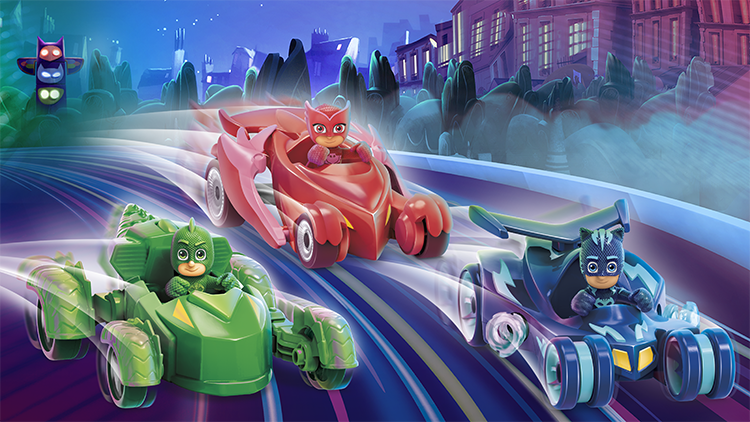 PJ Masks Deluxe Vehicles
Price: $15.99
Inspired by the preschool series PJ Masks, each PJ Masks Deluxe Vehicle Playset includes a poseable PJ Masks action figure that can be placed inside the cockpit. The electronic vehicles are designed to recognize the 3" figures in Hasbro's PJ Masks line as heroes or villains, and they'll play "character-specific lights and sounds" to match the figures. There are three PJ Masks Deluxe Vehicles to collect, inspired by Catboy, Owlette, and Gekko. Each one has an age rating of 3+. You can purchase the PJ Masks Deluxe Vehicles on Amazon.
---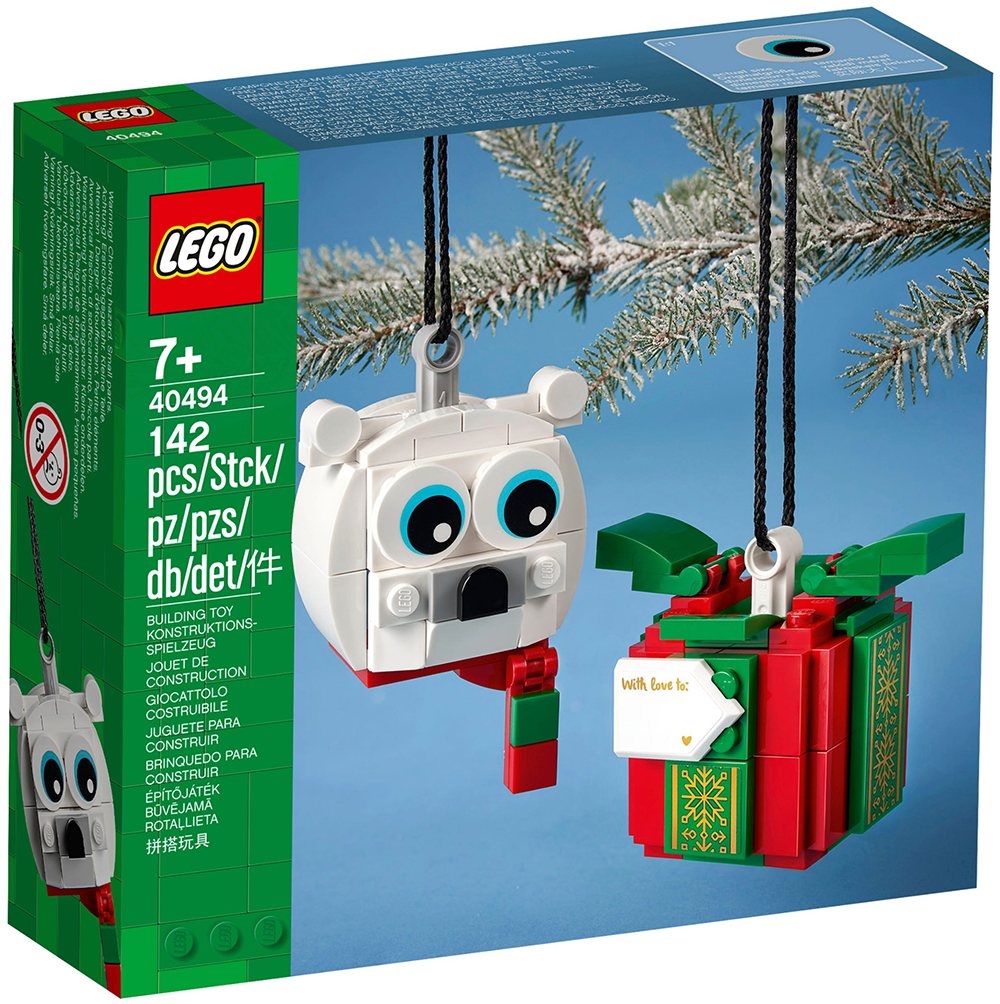 Lego Polar Bear & Gift Pack
Price: $9.99
This building set allows kiddos to build two Christmas ornaments. One is a polar bear's head, complete with a red and green scarf, while the other is a festive present. This building set has 142 pieces, and it includes a full-color, 39-page instruction manual that tells kids how to put the ornaments together. The building set also includes a sticker sheet containing stickers to decorate the ornament. The Lego Polar Bear & Gift Pack is currently sold out on Lego's website, but you can also find it in Lego's stores. This building set has an age recommendation of 7+.
---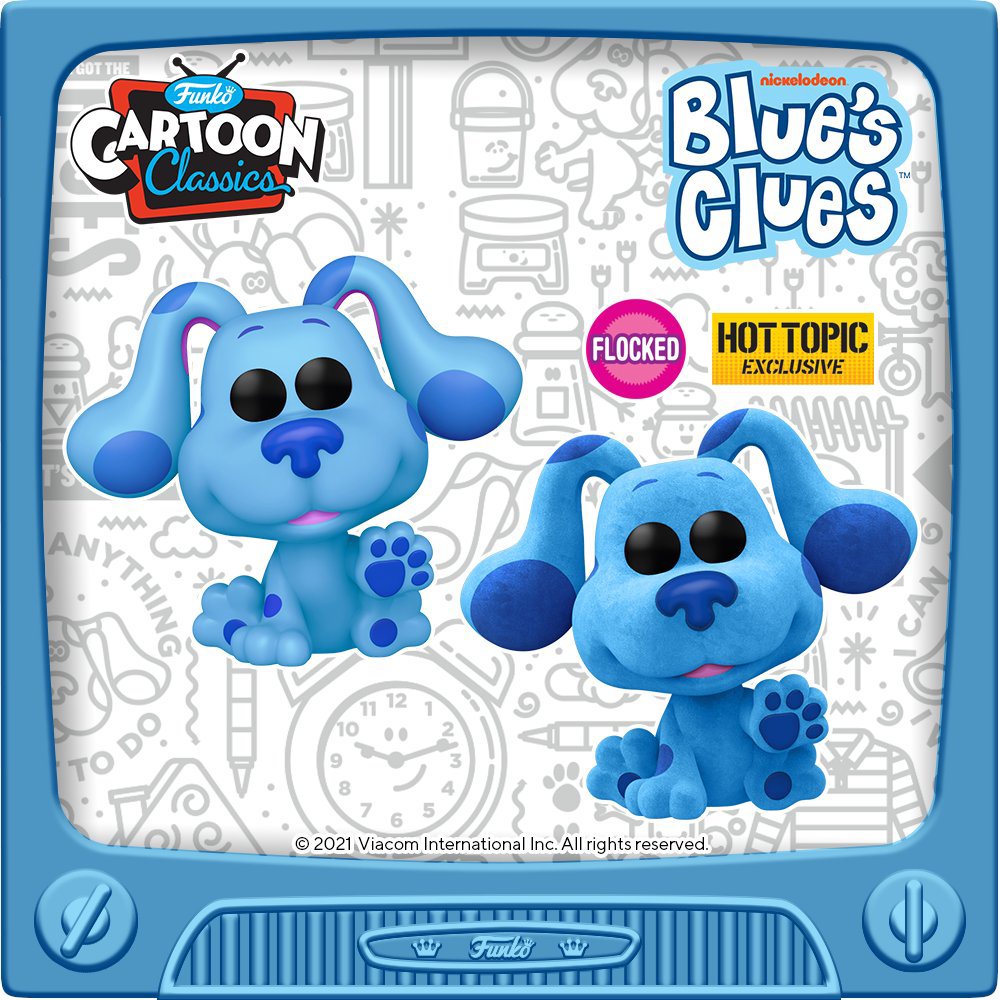 Blue's Clues Funko Pop
Price: $10-15
This adorable Funko Pop is inspired by Blue, the friendly dog from the children's series Blue's Clues. The figure stands roughly 3.5" tall when measured from the bottom of the figure to the top of Blue's ears. Funko's products are unique, since many are released at different times, and for different prices, by various retailers. While some stores won't release this Funko Pop until early 2022, if you search around, you may be able to find stores that are selling it this year. For instance, Deep Discount and popmarket have a listed release date of November 21, 2021 for this figure. Plus, a special flocked version of the figure will be sold exclusively at Hot Topic.
---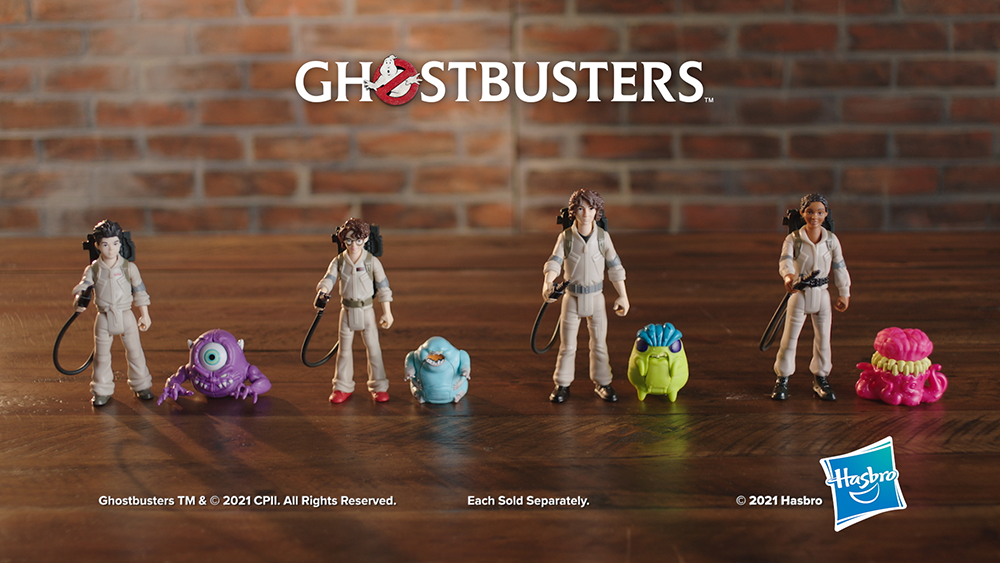 Ghostbusters Fright Feature Figures
Price: $10.99
These 5-inch figures feature characters from the Ghostbusters franchise, and each human character comes with a small, interactive ghost figure that includes a "fright" feature. These figures also include proton pack and proton blaster accessories.
Wave 1 of the Ghostbusters Fright Feature Figures includes Peter, Ray, Egon, and Winston, while Wave 2 includes Lucky, Trevor, Phoebe, and Podcast from Ghostbusters: Afterlife. You can also pick up three more figures of Slimer, Muncher, and the Stay Puft Marshmallow Man. These ghost figures don't include any of the smaller ghost figures — they only contain a single ghost.
The Ghostbusters Fright Feature Figures are available at major retailers, as well as on Hasbro's website. Each figure has an age rating of 4+.
---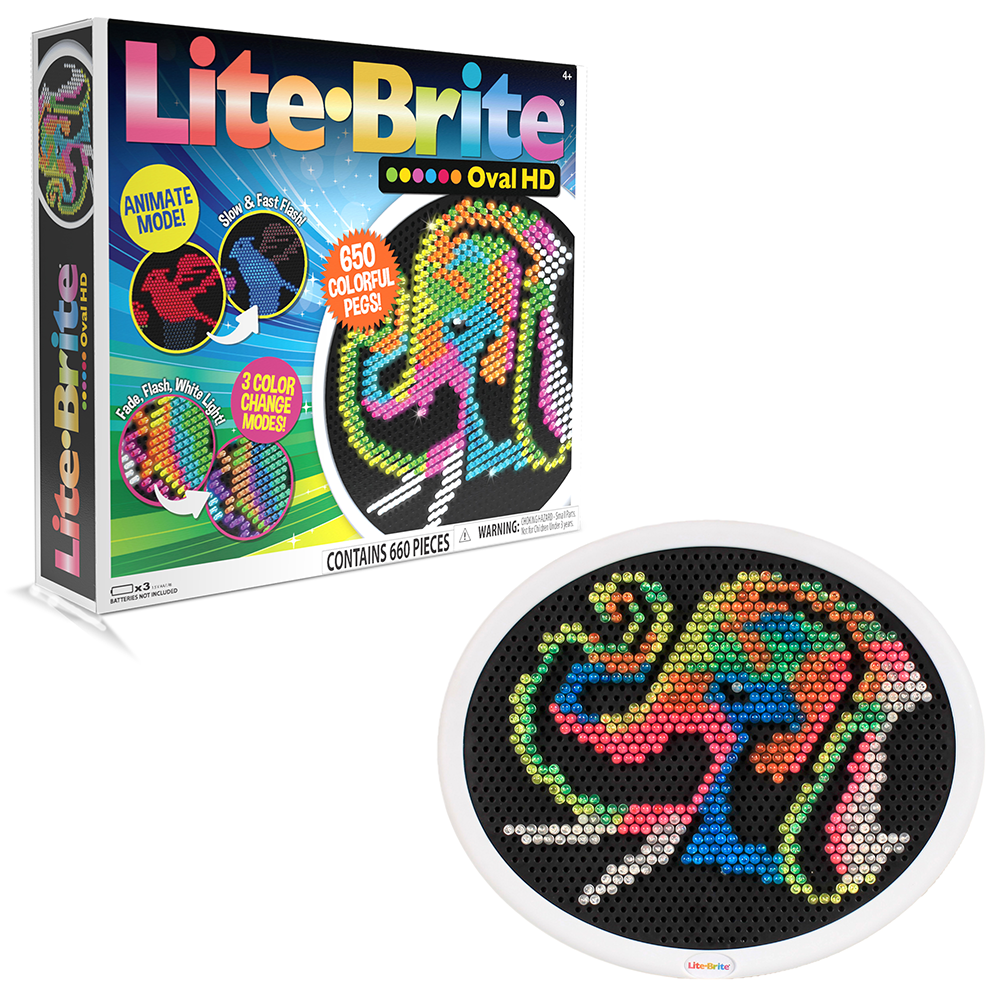 Lite-Brite Oval HD
Price: $19.99
This modern take on the classic Lite-Brite toy features 50 percent more holes than the original Lite-Brite grid. It also has an oval shape, rather than being a square or rectangle. The Lite-Brite Oval HD includes 650 multicolored pegs and eight HD templates to get kids started. It also allows kids to use their imaginations to create their own designs. The Lite-Brite Oval HD features three color-changing light modes (fade, flash, and white light) as well as two animations (slow or fast flash). Lite-Brite Oval HD has an age rating of 4+. It's available at Target and Amazon.
---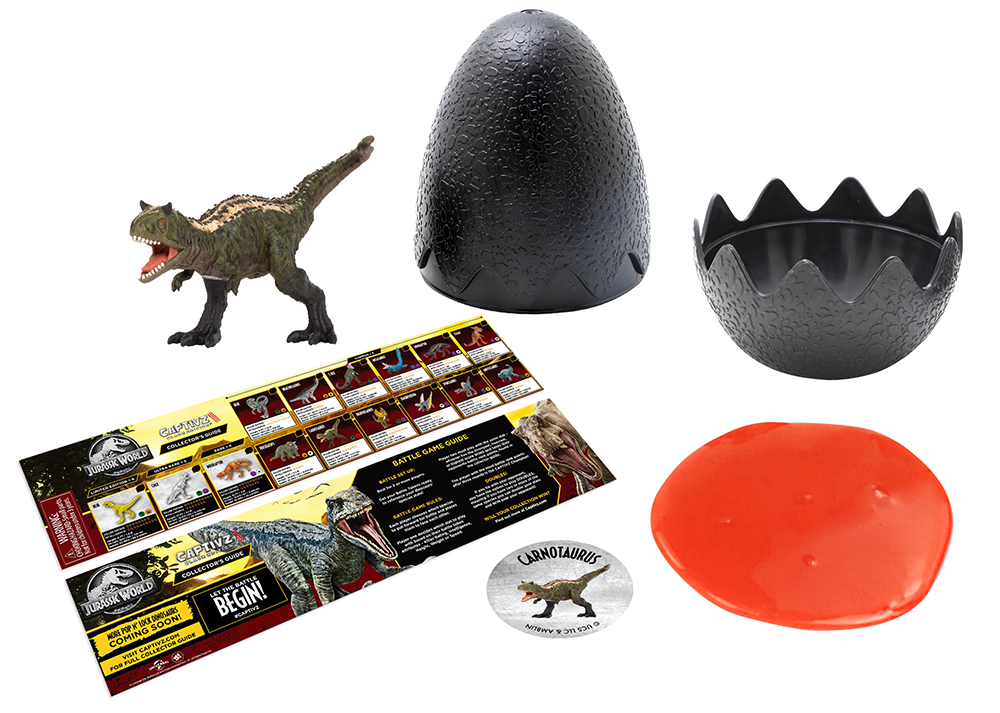 Jurassic World Captivz Clash Edition Eggs
Price: $4.99 per egg
This line of blind bag toys allows kids to discover 30 dinosaur species from the Jurassic World franchise that are hidden inside eggs. When kids open an egg, they'll find a plastic package surrounded by gooey red slime. Once they open the plastic package, they'll find the pieces to their dinosaur toy, which can be popped together to form the final figure. Each egg also comes with a "battle token" for the dinosaur, as well as an instruction sheet and guide for the toy's battle game. The Jurassic World Captivz Clash Edition eggs will be released in late November at Walmart, Five Below, and Meijer. They have an age rating of 3+.
---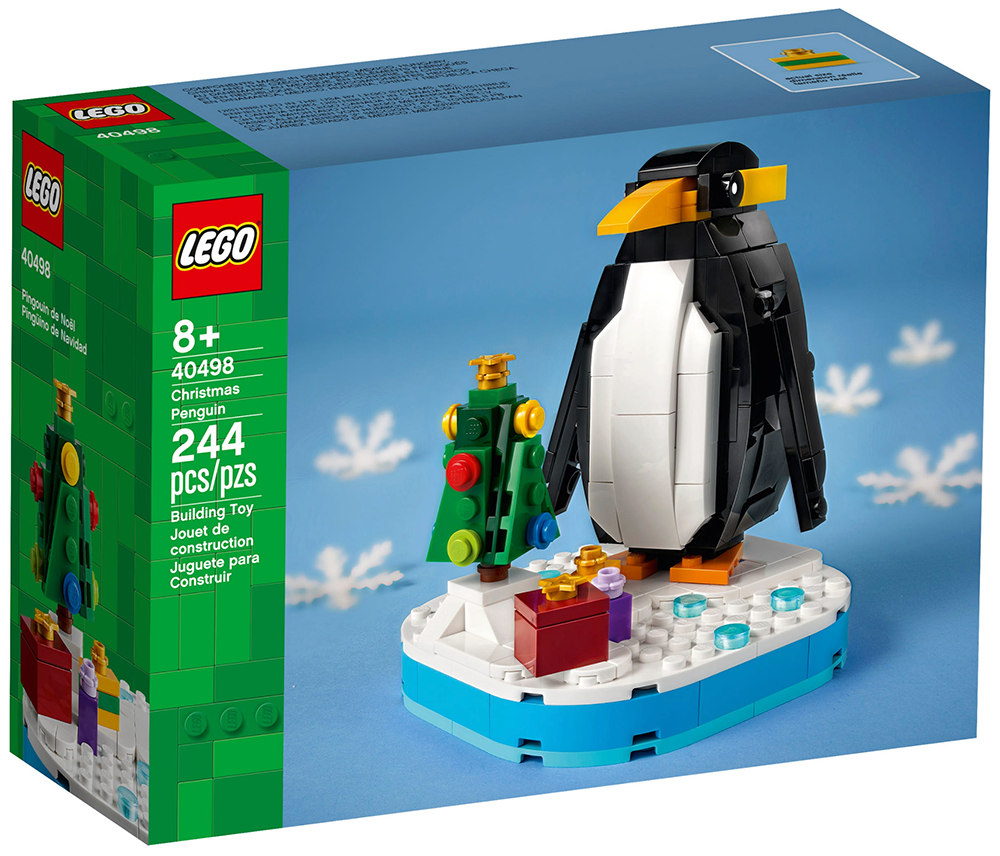 Lego Christmas Penguin
Price: $14.99
This building set allows kids (and adults) to construct an adorable scene of a penguin standing next to a small Christmas tree and even smaller presents. The building set includes a 79-page, full-color instruction manual that kiddos can follow along with to bring their new friend to life. That number (79) may sound like a lot, but each page only features a few bricks to assemble, making the process straightforward. The Christmas Penguin set comes with 244 pieces and has an age recommendation of 8+. You can purchase it on Lego's website and in Lego's real-world stores.
---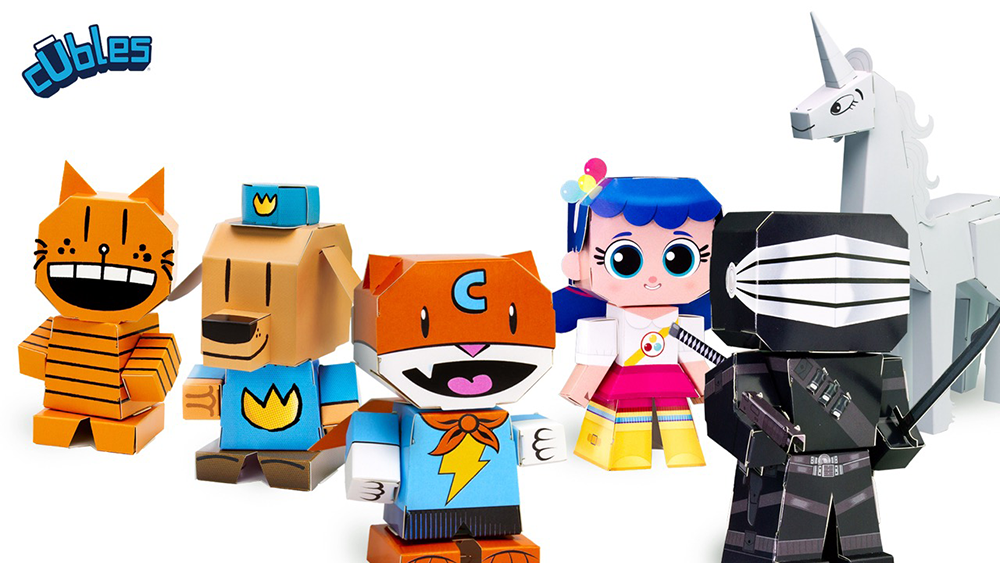 Cubles
Price: $6.99 and up
Cubles are papercrafting toys that allow kiddos to build their own figures using recyclable paperboard. Each package includes a series of labeled, perforated sheets, and kids will need to punch out the pieces for each toy before putting it together. The different portions of each figure feature colored and/or numbered tabs that tell kids which tab to insert where. The paperboard is also scored so kids can fold on the score lines to create crisp edges. Cubles aren't designed to be a step-by-step building process, so there's no step-by-step instruction manual to follow. Instead, they're described as "part puzzle, part origami," and they include a general guide for kids to follow that teaches them what the different symbols and colored tabs on the sheets mean. While Cubles are family-friendly activities, the creator of Cubles said kids ages 6-12 may need help building their first one.
There are lots of different Cubles to choose from, including animals, people, and even branded characters inspired by things like G.I. Joe and the Dog Man book series. Individual Cubles are priced at $6.99 each, though branded Cubles may cost a bit more. Adults can also purchase sets of Cubles that have a specific theme, such as "fantasy" or "medieval." There isn't a single age recommendation that applies to all Cubles, but figures have ratings like 6+ and 8+. You can browse the full Cubles catalog on Cubles' website.
---
Editor's note (11/09/2021): This article has been updated with additional information about the age rating for Cubles.
Disclosure: SuperParent received the Lego Polar Bear & Gift Pack, Blue's Clues Funko Pop, Ghostbusters Fright Feature figures, Jurassic World Captivz Clash Edition eggs, Lego Christmas Penguin, and Cubles for coverage purposes. Our coverage remains objective.
Top image © hd3dsh / Adobe Stock