Researching the best headsets for the various consoles (let alone PC) is daunting. But don't worry, Super Parents, we took the guesswork out of it for you.
Before online gaming and streaming took hold, headsets were only necessary if you didn't want to bother your family while you were sneaking in video game time at 3 a.m. (Sorry mom and dad.) These days, headsets are integral to communicating with friends while playing a game, coordinating tactics during multiplayer, and showing off your individuality by which headset you end up wearing.
If you're not fully immersed in the whole gaming culture, it may be difficult to understand why choosing the right headset for the job is so important. I've done a lot of research into which headsets work for each scenario and my family, and I have tested almost all of these headsets with my family.
I wasn't able to get hands-on time with the Steelseries Arctis 1 or the Razer Kraken, however, so I've pulled from reputable review sources for that information.
Please note that each of these headsets have either standard or excellent sound quality, which is why I don't call this out in each mini-review. The more money you invest, the better the sound gets.
Best Headphones for Nintendo Switch
Unlike the Xbox One, PlayStation 4, and the vast majority of PCs, the Nintendo Switch doesn't offer wireless connectivity. Additionally, the Switch doesn't have any online chat (unless you use the Nintendo Switch Online mobile app), so you don't need to worry about purchasing a proper "gaming headset" with a microphone. It's also almost impossible to hook up a headset (without a really long cable) while the console is docked, so I've identified three audio options for taking with the Switch on the go.
But what the Switch lacks in communication, it makes up for with the number of great headphones (and earbuds) that you can purchase instead.
Budget: HyperX Cloud Earbuds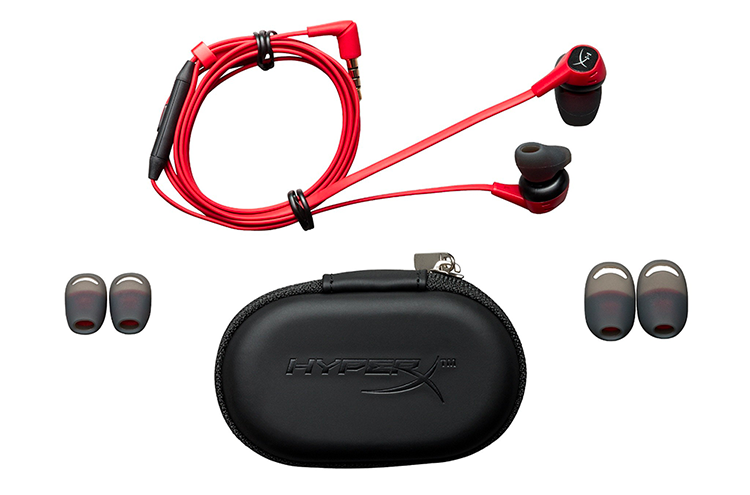 Earbuds are a solid choice for Switch gaming. Until I tried out the HyperX Cloud earbuds, I used the older Apple earbuds with my Switch. They were the only earbuds that rested comfortably in my ears without pinching or falling out if I moved my head. The Cloud earbuds come with three different silicone earbud covers so that you can choose how they sit in your ear, as they're designed to gently hook into the ear's cartilage. The default set worked well and managed to even cancel out a little noise while I took the train into New York City. They come with their own carrying case, which fits nicely in a pocket, in a bag, or tucked into a more hefty Nintendo Switch case.
You can purchase the HyperX Cloud Earbuds for $39.99 at participating retailers.
Middle: Astro A10 Headset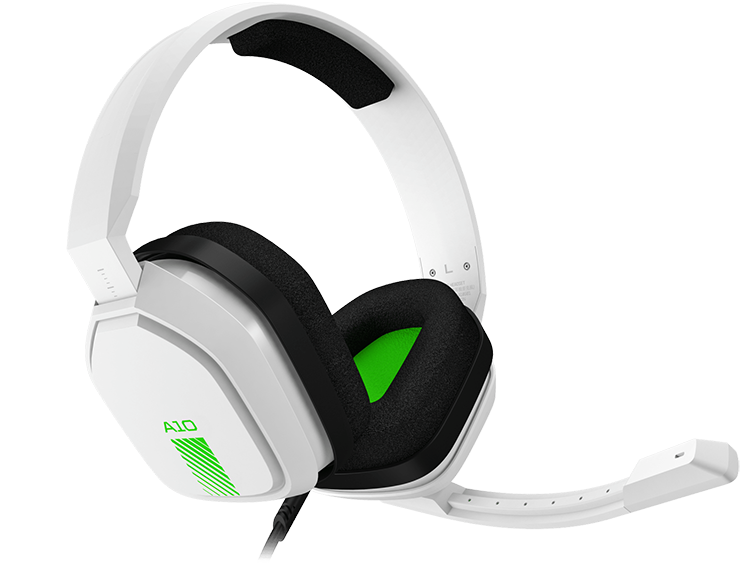 Astro Gaming has made a considerable range of headsets for a number of different consoles, including a relatively inexpensive headset that's compatible with the Nintendo Switch. The vast majority of Astro's headsets are quite expensive — well over the $150-$200 mark — so the A10s are a great over-ear headset for under $100. They rest comfortably on the head and the earcups are made of soft leatherette, but they're also pretty stylish, just like the rest of the Astro Gaming line-up.
You can purchase the Astro A10 Headset for $59.99 at participating retailers.
High-end: Anker Soundcore Space NC Headphones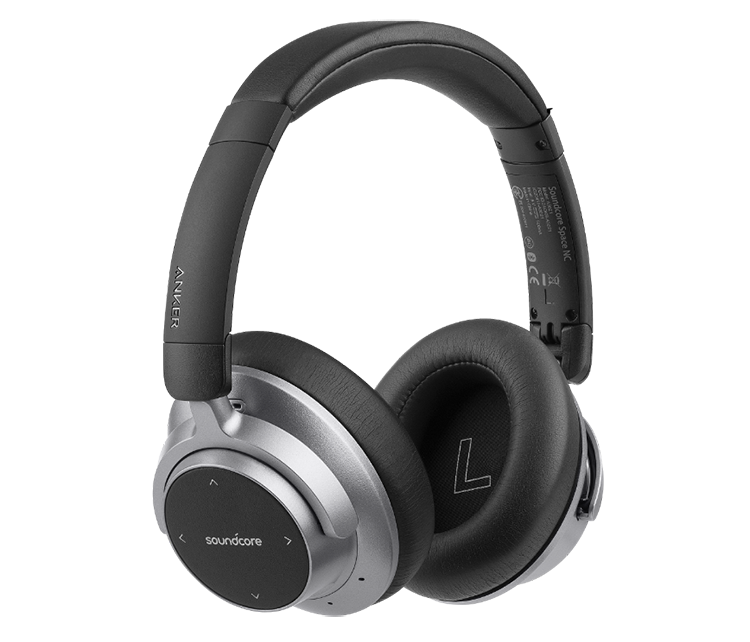 This is the only "non-gaming" set of headphones on this list, but they've been my go-to noise-cancelling headset for travel for well over a year. The Soundcore Space NC headphones are wireless, just like the Astro A10 headset, but they come with a 3.5mm cable included. These headphones fold up and fit into a lovely carrying case when you're not using them. Did I mention that they're noise-cancelling?
You can purchase the Anker Soundcore Space NC Headphones from Amazon for $99.99.
---
Best Headsets for Xbox One
Xbox One has a default headset that you can buy for $19 from almost anywhere, but it's uncomfortable and the sound quality isn't great. I've rounded up three options that are anything but the default for a range of price points.
Budget: HyperX CloudX Stinger Core Headset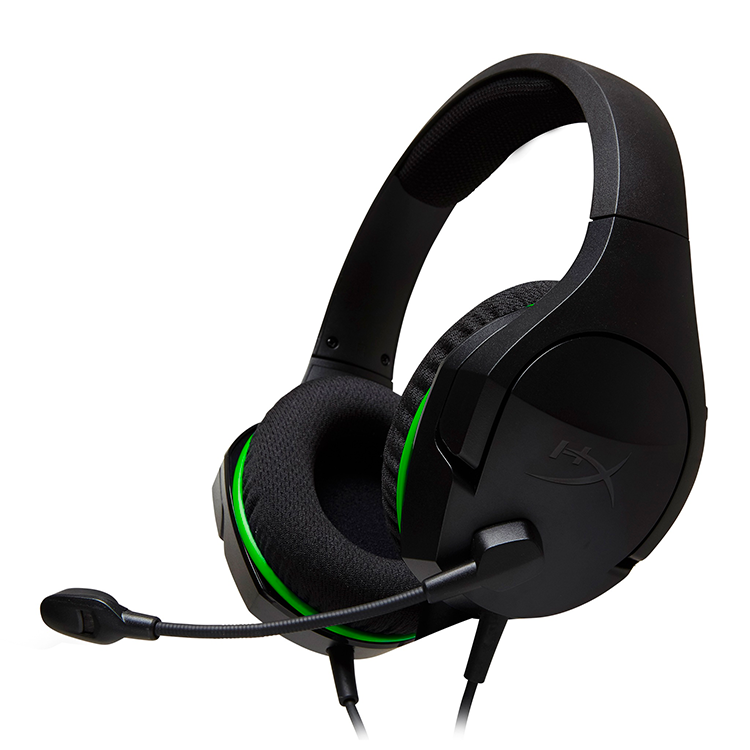 Over-ear headsets are the best kinds of headsets, hands down. For years, over-ear headsets were far more expensive, but as they've become more popular (and the price of materials has abated a bit), the prices are now a lot more reasonable. I didn't expect the CloudX Stinger Core headset to feel as comfortable as it does, especially at this price point. My eldest son reported back that this headset was really easy to wear and it didn't make his ears sweaty.
You can purchase the HyperX CloudX Stinger Core Headset for $26.99 from participating retailers.
Middle: Steelseries Arctis 1 Headset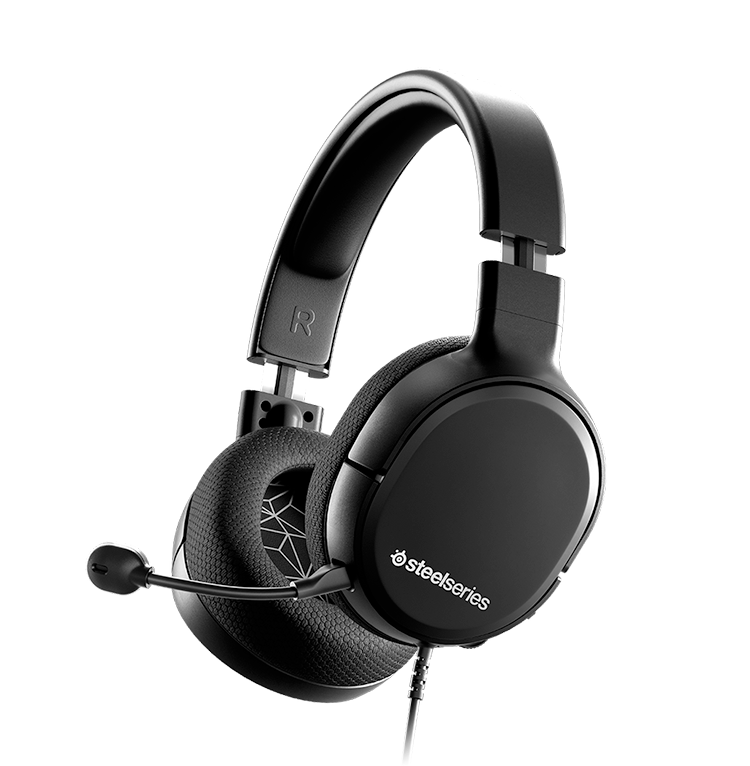 This is one of the only headsets that I didn't get the opportunity to try out, so I can't speak to anything personally, but the headset has received good reviews on Amazon and Best Buy. Tom's Guide reviewed the Arctis 1 Wireless and remarked that it is a lightweight and comfortable headset. The Xbox One doesn't support the wireless functionality, but you can plug in the headset using a 3.5mm cable.
"It's important to remember that the Arctis 1 is, fundamentally, a budget headset," writes Tom's Guide. "As such, games sound clear and intelligible, rather than vibrant and nuanced. This is not an audiophile headset, or a headset for hard-core competitive players, for whom every footstep could mean life or death. But for everyday use, it sounds just fine."
You can purchase the Steelseries Arctis 1 Headset for $49.99 from participating retailers.
High-end: Astro A40 Headset with MixAmp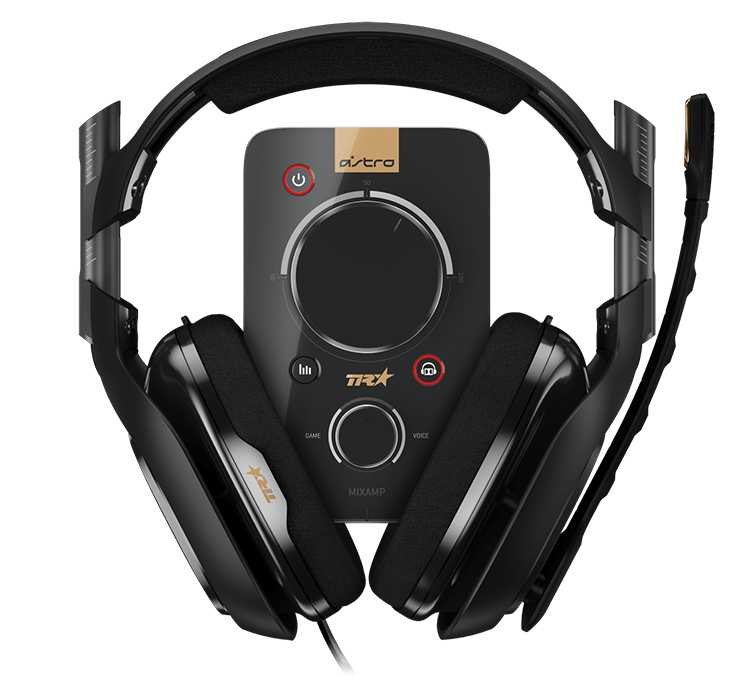 Our household is primarily comprised of Astro Gaming headsets, it's true, but they continue to be one of the highest quality gaming headsets out there. Part of what makes Astro's high-end headsets stand out is the Mixamp, which enables incredible sound quality through a wired connection.
The MixAmp, which gets plugged into the optical port in the back of the Xbox One, allows players to tweak the volume, the balance, and how much they'd like to hear from the game versus from chat. The MixAmp also has a number of other capabilities, but it's a bit too complex for the average gamer.
The Astro A40 headset is definitely an investment for a serious competitive gamer who needs to have stellar sound and be able to coordinate strategy with their teammates. The A40 headset also has the ability to swap out the magnetic tags on either ear, move the boom mic from left to right (or remove it entirely), and change out the padding on the top of the headset. If you want even more customizability, check out Astro.ID, which allows you to choose from a myriad of colors.
You can purchase the Astro A40 headset with MixAmp for $249 from participating retailers. You can also customize your Astro.ID headset, starting at $199.
(Note: You can buy the Astro MixAmp Pro TR for Xbox One or PlayStation 4, depending on which console you own.)
---
Best Headsets for PlayStation 4
The headsets for PlayStation 4 are usually the highest quality of the bunch, since many of them are wireless (and no one likes to wrangle wires, especially when there are Victory Royales to achieve). We've chosen a few different options, depending on what your budget looks like.
Budget: Turtle Beach Recon 70 Headset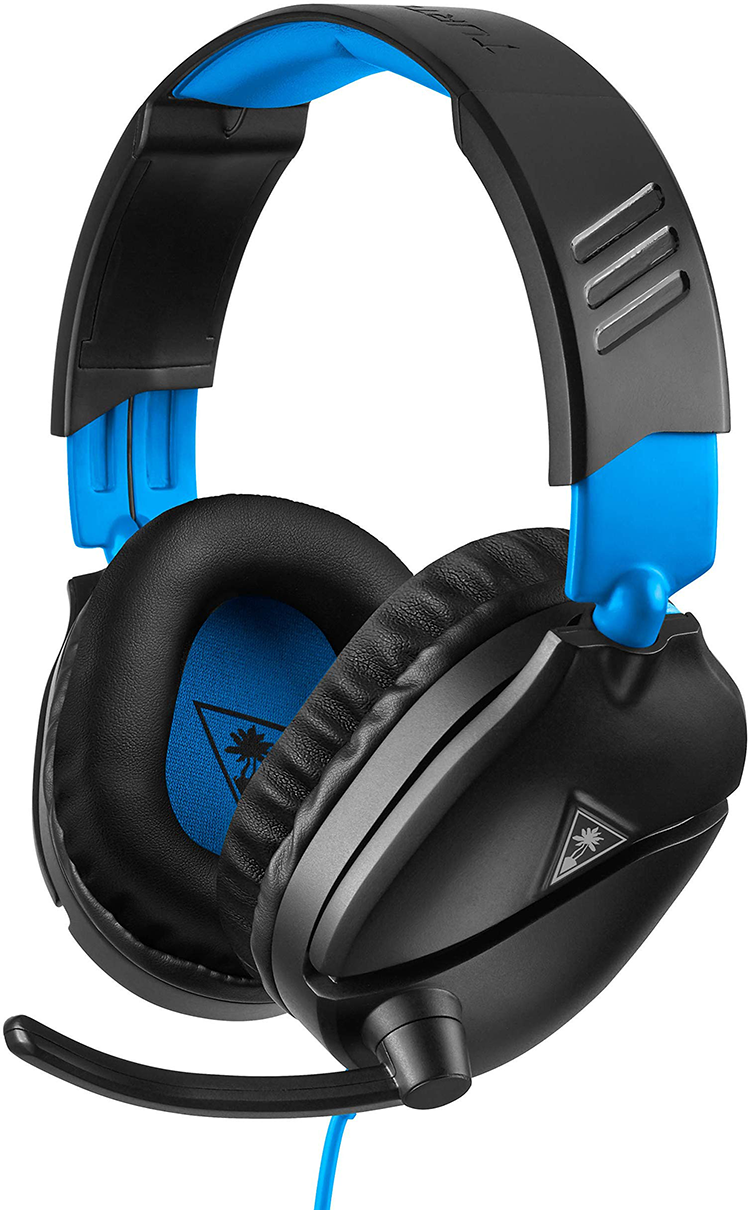 For the price, the Recon 70 headset bridges the gap between fun design and decent materials. It's fairly lightweight, which means that it doesn't sit like a sack of bricks on the head. The earcups are, again, over-ear, and are comfortable to wear for longer periods of time without hurting. The Recon 70 headset doesn't have cooling gel built into the earcups, unlike the Elite headsets, but it does have a shallow canal built into the headset to support glasses.
You can purchase the Turtle Beach Recon 70 Headset for $39.99 from participating retailers.
Middle: Astro A10 Headset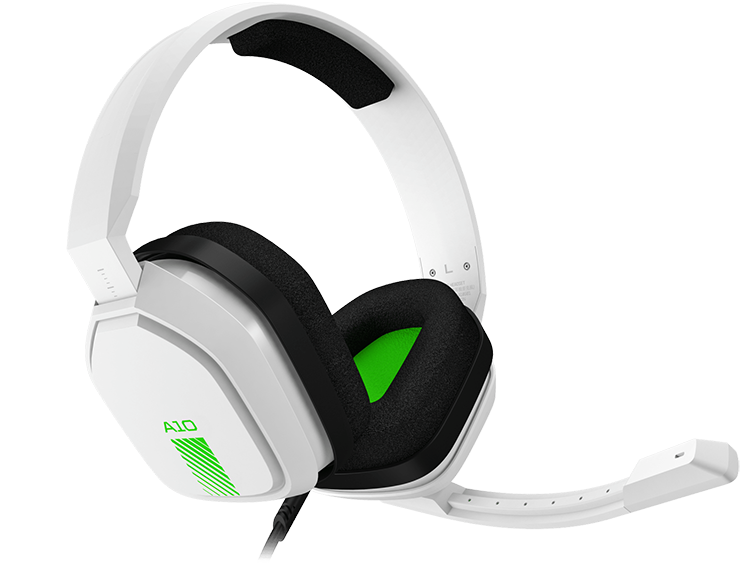 Yes, the A10 headset makes a dual appearance on this list, but it's too good of a headset to be relegated to one section. The Astro A10 headset is wired, which means that it will plug directly into the controller. Unlike using it on the Switch, the PlayStation supports chat functionality. There's the ability to mute yourself on the lapel switch, but flipping the mic up serves the same purpose. The A10 headset is comfortable for long use and uses similar quality materials (without the high-end bells and whistles) to the more expensive Astro headsets.
If you're looking to spend a little more money, the A10 is a no-brainer for PS4. You can purchase it for $59.99 at participating retailers.
High-end: Astro A50 Wireless Headset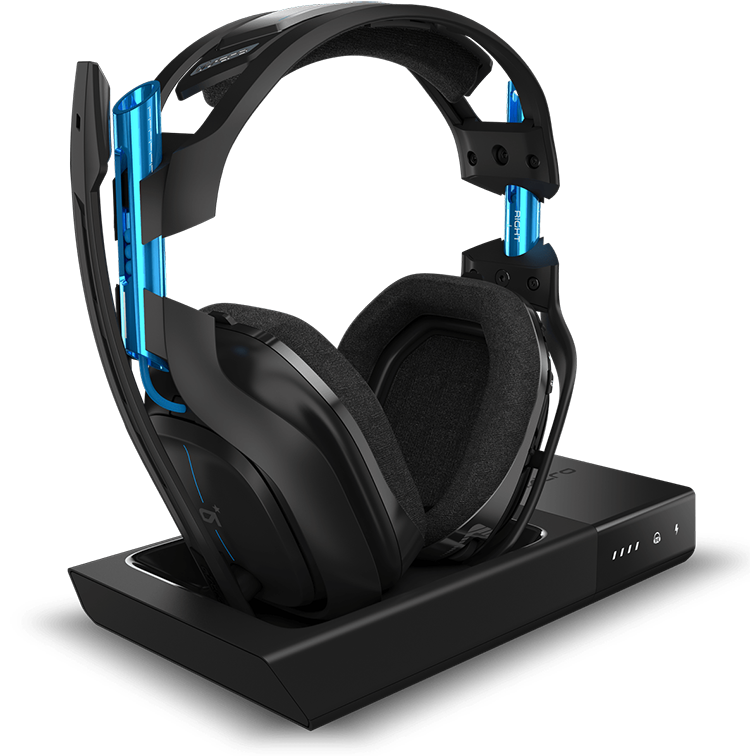 The Astro A50 Wireless headset is the creme de la creme of headsets on any system. (And it has a price tag to match.) It's at the tippy top end of what any of us can afford with our headsets, but it's worth every penny. The A50s, which are hefty and comfortable and gosh-darn beautiful in black and chrome blue, come with a wireless docking station that acts as a charger for the headset, a USB passthrough to charge a DualShock 4 controller, and a receiver for the headset's signal. The Astro A50 headset delivers Dolby sound over wireless. Let me tell you, playing some of the most cinematic games of the year with the sound on the A50 headset has been a real treat. I can't even replicate that sound on my PC with similar headphones (from Astro, even).
The A50s don't have a Mixamp like the A40s, which means that the controls aren't as precise. You can fiddle with the settings a little bit, but not in the same capacity as the Mixamp. However, the sound quality far outstrips the A40s, so granularity isn't necessary to begin with.
You can pick up the Astro A50 Wireless Headset for $299.99 from participating retailers.
---
Best Headsets for PC
PC headsets are the really tricky ones, since you can use almost anything on your PC to listen to your games and talk to your friends. As long as it has either a USB adapter or a mic/audio split cable, you're set. But if you want to dig a little deeper, then we have a number of different headsets to choose from.
Budget: Turtle Beach Elite USB Adapter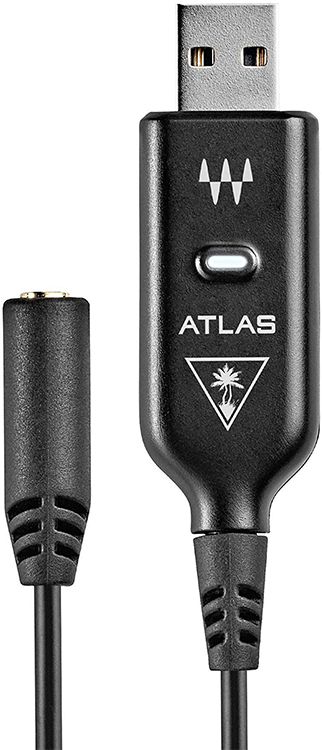 Maybe you've got a perfectly good set of headphones kicking around in your house that don't work as well as they used to, but they're still serviceable. Turtle Beach has released the Atlas Edge PC adapter that turns older headphones — you know, the ones that use a single 3.5mm cable — into USB-enabled headphones. The adapter transforms stereo audio into "Waves NX 3D Audio," which is Turtle Beach's audio technology. It allows players to hear all around them, as opposed to just hearing left channel and right channel audio.
Upgrade an existing PC headset with the Atlas Edge for $29.95 at participating retailers.
Middle: Razer Kraken Headset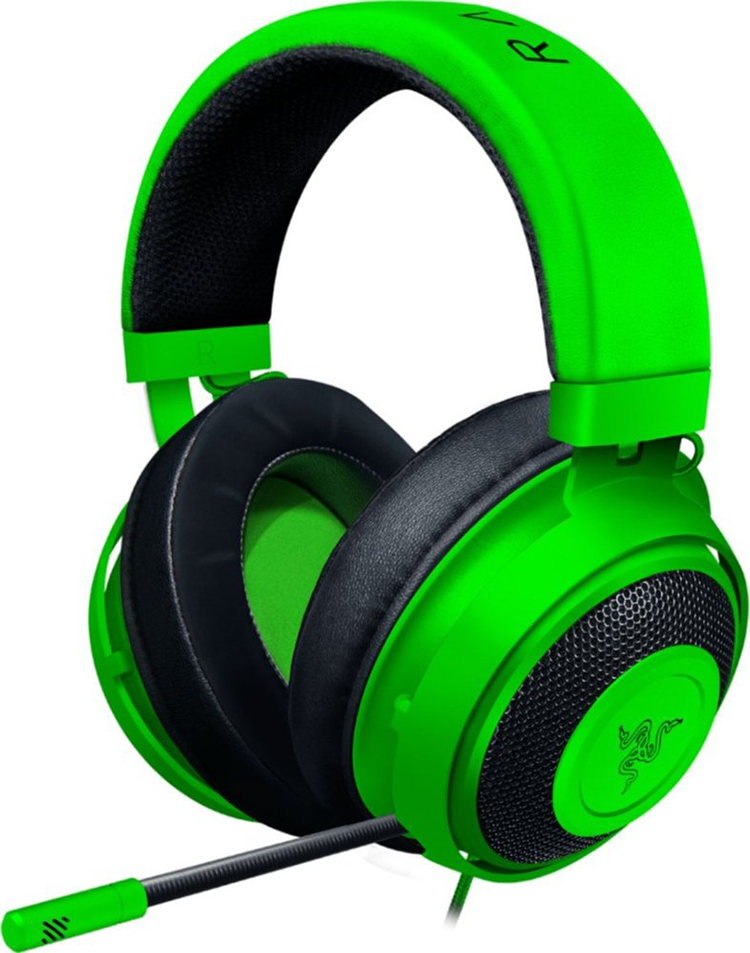 I didn't get a chance to test out the Razer Kraken headset, but the ratings among users are mostly good. Tom's Guide and IGN both gave middling reviews, mind you, so keep that in mind.
"The Kraken X is hardly perfect, due to its unimpressive music performance and unremovable mic," Tom's Guide says. "But for $50, it's an extremely solid headset, providing good in-game sound and a comfortable fit for hours on end. Its design is attractive and much more restrained than some of Razer's other audio peripherals."
On the other hand, PC Gamer describes the Kraken headset as performing "exactly as I'd expect a premium, designated gaming headset to perform: performing well in game audio, though not quite with the same quality of those headsets further up the price scale."
You can pick up the Razer Kraken headset for $79.99 at participating retailers.
High-end: Turtle Beach Elite Atlas Aero Wireless Headset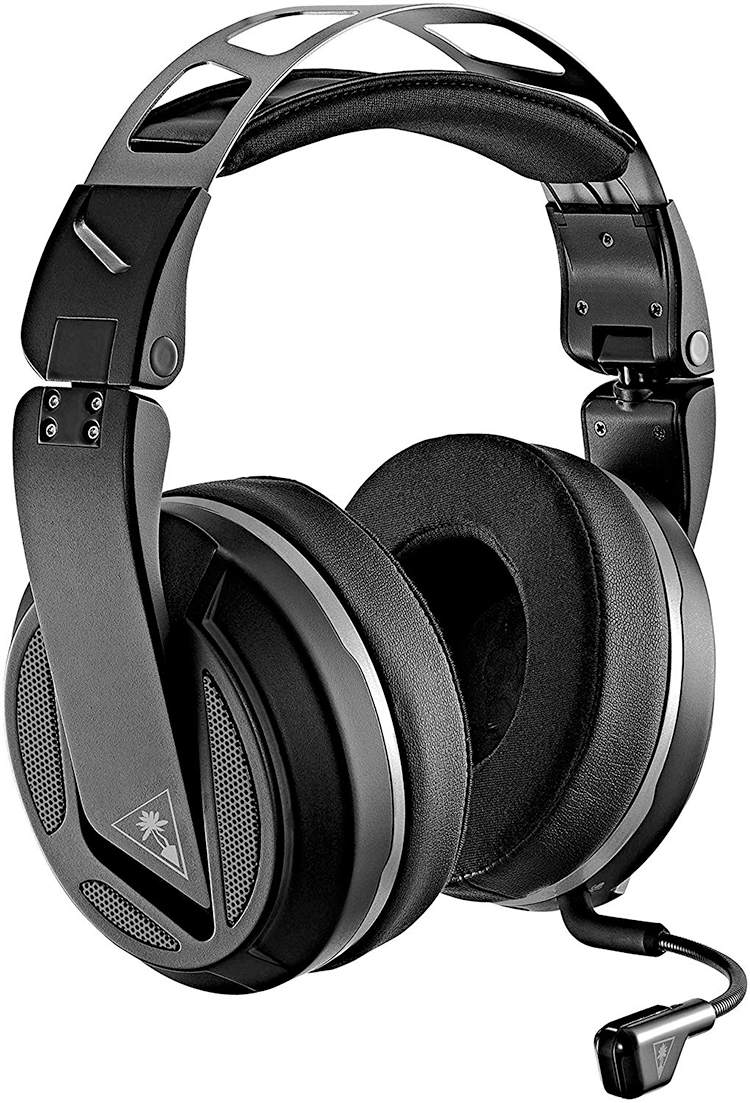 Outside of a few mild audio glitches here and there between my laptop and my PC, the Turtle Beach Elite Atlas Aero headset is an excellent piece of audio technology. It uses a transmitter dongle to capture the wireless signal, which is stored inside the right earcup for easy storage and transportation. There aren't any specific cases for this headset at the moment, which means that there's no easy way to store it when you're not using it (unless you're me and you have oodles of shelves for headset storage in your office).
The Elite Atlas Aero headset is exceedingly comfortable, although it's not particularly lightweight. The fabric head padding ensures that it doesn't sit too heavily on the head and the leatherette padding is soft enough to wear for long periods of time. Whereas many headsets tend to get a little pinchy after a bit too much time on the head, the Elite Aero is buttery soft on the ears.
Want extra control with your sound? Download Turtle Beach's software to really tweak your settings and play with how you interact with your headset and hear your games.
You can purchase the Turtle Beach Elite Atlas Aero Wireless Headset for $149.99.
Disclosure: Every item on this list, with the exception of the Steelseries Arctis 1 and the Razer Kraken, was provided to SuperParent from the manufacturers for coverage purposes.
Disclosure: SuperParent's parent company, Greenlit Content, works with Turtle Beach and HyperX as clients. SuperParent's coverage remains objective.
Top image © Alexander Raths / Adobe Stock