You've got your consoles all picked out (and maybe waiting for the holidays), but there are always accessories to consider for whichever system(s) you've brought home. We've rounded up the best controllers and accessories for the three major consoles.
With so many consoles to choose from and so many different accessories that your kiddo may want in order to get started, especially with the Nintendo Switch, it's easy to get bogged down in analysis paralysis. Even a quick search on Amazon or Google will yield hundreds of results that will take hours and hours to sort out the best options.
We've taken the guesswork out of it and are here to highlight the best accessories for Xbox One, Nintendo Switch, and PlayStation 4.
Nintendo Switch
If you picked up the Switch for one of the incredible deals that we identified for Black Friday or Cyber Monday, then you'll need some extra controllers to play with friends and family. You'll also need a case to store the console in if you take it on the go.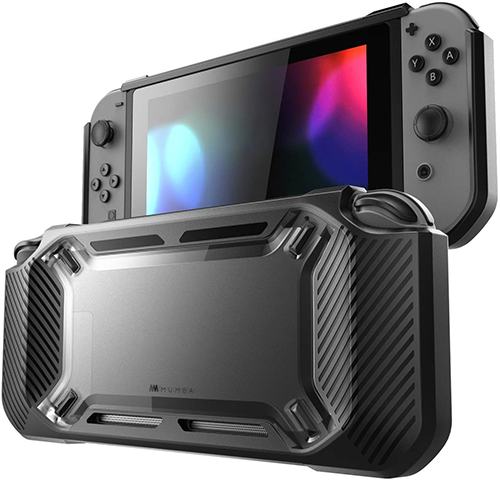 Cases
The Mumba Case (pictured above) is a heavy-duty option for when you want to make sure the Switch is protected from potential bumps and drops. It's reasonably priced, so you can pick up another case, too. The Mumba is available on Amazon for $15.99.
The FYOUNG Charging Case is just what it seems: it's for charging your Switch on the go. It's a bit bulky, so it won't fit in your pocket, but it's great for trips. The FYOUNG Charging Case is available on Amazon for $47.99.
The Skull & Co Grip Case is what I use on my Switch on a regular basis. It only comes off if I need to put it on the regular Switch dock, instead of the Skull & Co Jumpgate. The Grip Case is great for sitting down and playing, especially for those of us with small hands (and kiddos, of course). It's comfortable for long periods of time and protects the Switch from greasy fingerprints.
To go along with the Skull & Co Grip (and Jumpgate), I also have a beautiful Waterfield Designs leather Cityslicker case that holds the Switch, my games, a battery bank, earbuds, and a USB-C cable. It's beautiful and functional as all get out.
The Skull & Co Grip Case is available on the official site starting at $18.99. The Jumpgate is available on the official site for $49. And the Waterfield Design Cityslicker Case is available on the official site for $84.
If you purchased the Switch Lite, you still have a lot of options available, and we've rounded those up.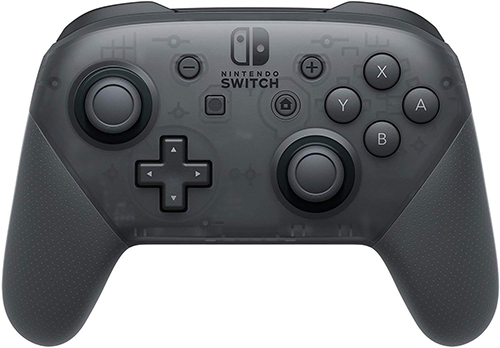 Controllers
There are a number of great controllers to use with the Nintendo Switch, though some are made better than others. We always recommend sticking with first-party (made or endorsed by Nintendo) controllers wherever possible, but they're quite expensive in some cases, so we've provided a third-party option, as well.
The official Nintendo Switch Joy-Con are an essential element of owning a Nintendo Switch. Your Switch will come with two, but if you want to play great multiplayer games like Mario Kart 8 Deluxe, Mario & Sonic at the Olympic Games Tokyo 2020, Overcooked 2, and Heave Ho, you'll need more. Nintendo's website offers the ability to customize the colors of your Joy-Con, which is a great buy for kiddos who love to show off their personality through customization. Official Nintendo Joy-Con are available for regular prices of $79.99, although you'll be able to score those on sale throughout the year.
The Nintendo Switch Pro Controller (pictured above) is great for playing any long-form or competitive games like The Legend of Zelda: Link's Awakening, New Super Lucky's Tale, Super Smash Bros. Ultimate, and Ori and the Blind Forest. You can pick up the Pro Controller for a regular price of $69.99 at most retailers that sell Nintendo Switch.
The best budget-friendly, third-party option that we've seen reviewed the most favorably is the PDP Faceoff Deluxe+ Controller. According to GameSpot, it's ergonomic and you can actually plug in the headset that you bought from our headset holiday gift guide. (Wink.) You can pick up the PDP Faceoff Deluxe+ Controller for $24.99 from Amazon.
---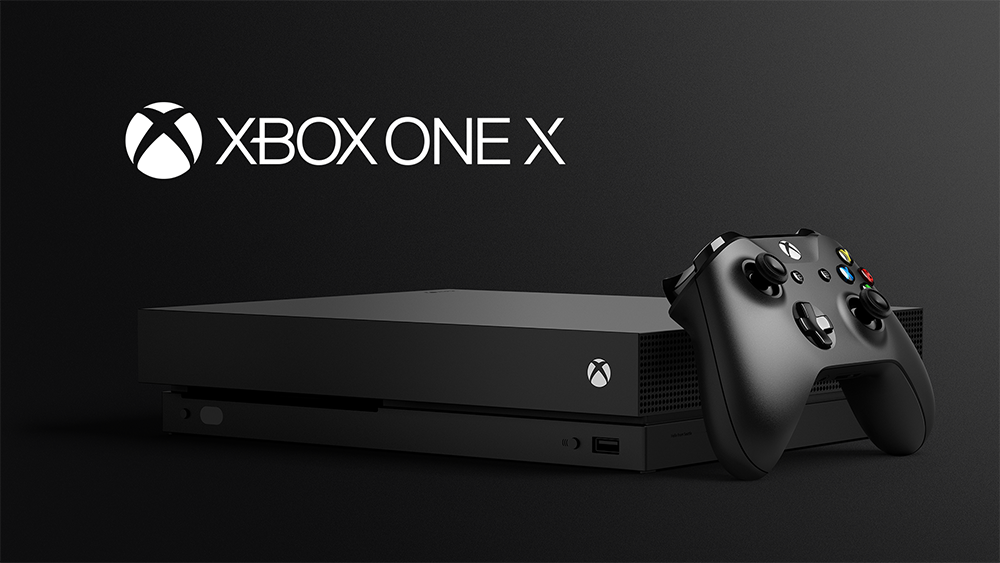 Xbox One
With so many first-party (made by Microsoft) controllers available, you have a wealth of options in front of you, but let's narrow down the choices to what's most budget-friendly and stylish for the gamers in your life.
There are 112 options for controllers in the Microsoft store. 112. That's paralyzing even for the most tech savvy of us. (It makes me quake a bit.) So, let's drill down a little.
We talked a bit about the Black Friday sales that Microsoft will be hosting between November 24 and December 2, which includes $20 off select controllers, including the Night Ops Camo Special Edition, Sport Blue Special Edition, and the Kait Diaz Gears 5 Special Edition controllers. If you fancy yourself a designer, you can customize your own controller in the Xbox Design Lab, where controllers start from $69.99, but you can get $10 off until December 2. After December 2, engraving will be free.
If you need a decent controller on a budget, you can pick up the PDP Wired Controller, although you'll need a long micro-USB cable in order to sit on the couch. But the upshot is that the PDP Wired Controller is available for $19.99 on Amazon.
With all these extra controllers floating around, you'll need somewhere out of the way to charge them. Otherwise, take it from us, the USB cables will take over and you'll struggle to corral them into a tidy… well, it'll always be a mess. Better to get a dock. The Fomson Dual Charging Station, according to Windows Central, is one of the best Xbox controller docks. It's available from Amazon for $24.99.
---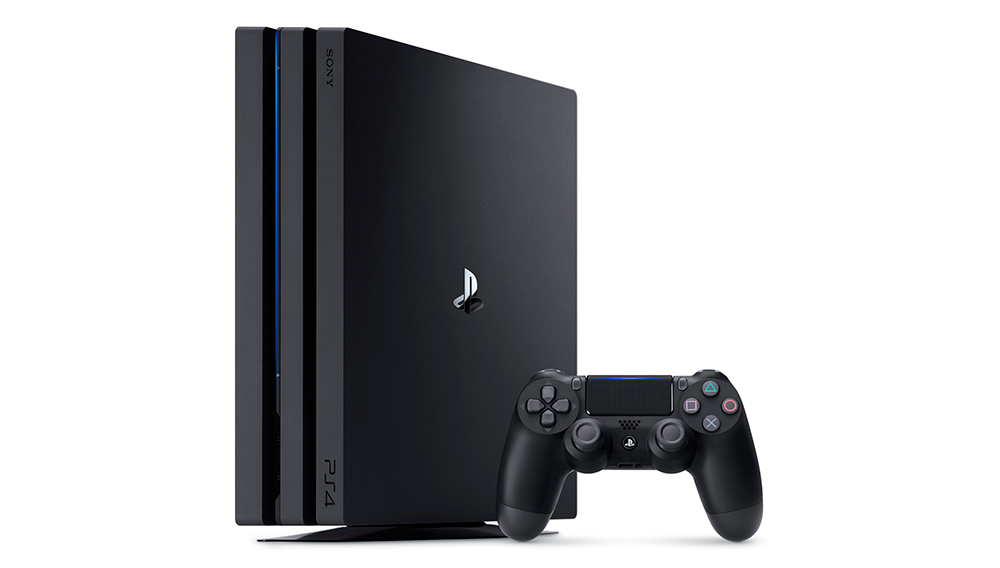 PlayStation 4
There are a ton of gorgeous options for PlayStation 4 controllers directly from Sony, though there aren't as many as Xbox. (Honestly, thank goodness. Analysis paralysis is the real thing when staring at 112 controllers.) PlayStation recently announced four new controllers, including the DualShock 4 Rose Gold controller, which is available from major retailers for $64.99. You can also pick up select DualShock 4 controllers from select retailers for $20 off on Black Friday.
If you want to really invest in a PlayStation 4 controller for the competitive gamer in your life, check out the Astro Gaming C40 controller. We have one of these beauties at home and it's my favorite controller to use both on my PC and my PlayStation 4. You can customize it with different sized analog sticks, different D-Pad options, and tweak things like the bumpers. It's a sizeable investment at $199.99, but it's worth it if you want a controller that's going to last.
If you need to pick up a third-party controller on the budget-friendly side, because hey, you just bought a PlayStation 4 Pro and that's going to sting for a while… check out the OUBANG Wireless Controller for PlayStation 4. It has decent reviews on Amazon and is available for $29.96.
And, to wrangle your shiny new controllers, you'll need a dock to corral the potential tangle of cables. We use the PowerA DualShock 4 Charging Station for PlayStation 4, which is an officially licensed PlayStation product. It charges two controllers at once and doesn't take all that long to fill up a controller's batteries. You can pick it up from Amazon and PowerA's website for $24.99.
Disclosure: Astro Gaming sent a C40 controller and Waterfield Designs sent the Cityslicker Case to SuperParent for coverage purposes. Our coverage remains objective.
Top image © OlesyaSH / Adobe Stock