Just follow our guide!
In Ben 10: Power Trip, players are challenged to explore a large open world on their quest to defeat an evil magician named Hex.
As you make your way through the game, you can collect coins by defeating enemies, completing missions, and simply exploring the environment. You can then spend these coins on in-game items, such as upgrades that improve Ben's stats and treasure maps that show you where to find collectibles.
Since there are lots of items to spend money on, you may be excited to learn that there's a pretty easy way to earn as many coins as you need, without just playing the game as normal.
Check out our gameplay video below to see how you can quickly collect coins in Ben 10: Power Trip, or keep reading to view the text version of this guide!
Travel to Chop Hollow. This location is in the top-right corner of the in-game map. In the game's story, you'll first visit this location when you're asked to complete some missions for the local lumberjacks.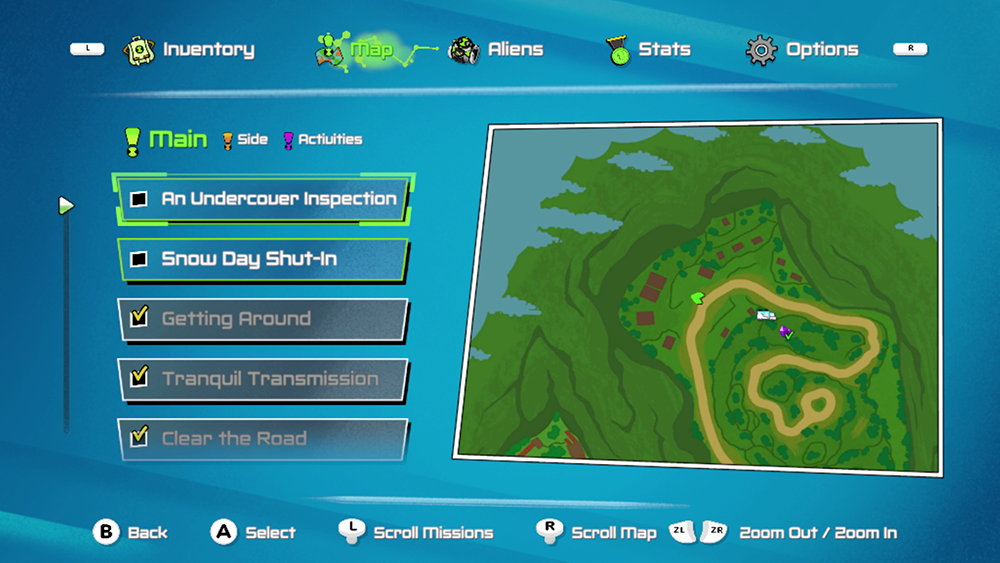 In the center of the wide open work area, you'll find a lumberjack standing next to a large wood chipper. Make your way to the top of the wood pile next to the wood chipper and transform into Four Arms.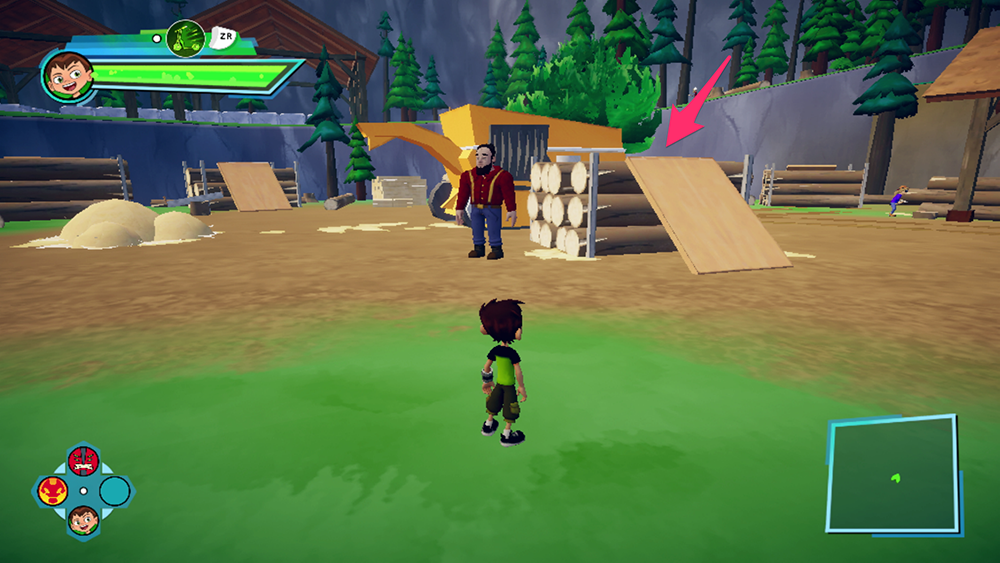 Now, press the appropriate button to pick up a large rock (on Switch, this is "ZR"). Face the wood chipper and press the button again to toss the rock into the wood chipper. Even though the rock isn't wood, the wood chipper will still spit out five coins for you to collect!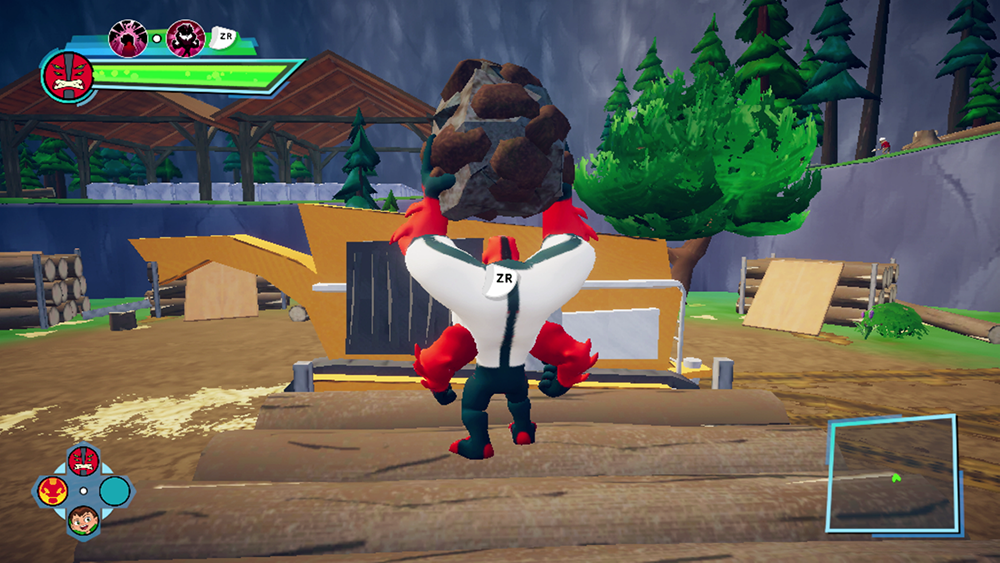 You can quickly repeat this process, picking up and tossing an endless number of rocks into the wood chipper to cause five coins to appear each time. When you're ready to collect your coins, simply jump off of the wood pile and run over to them!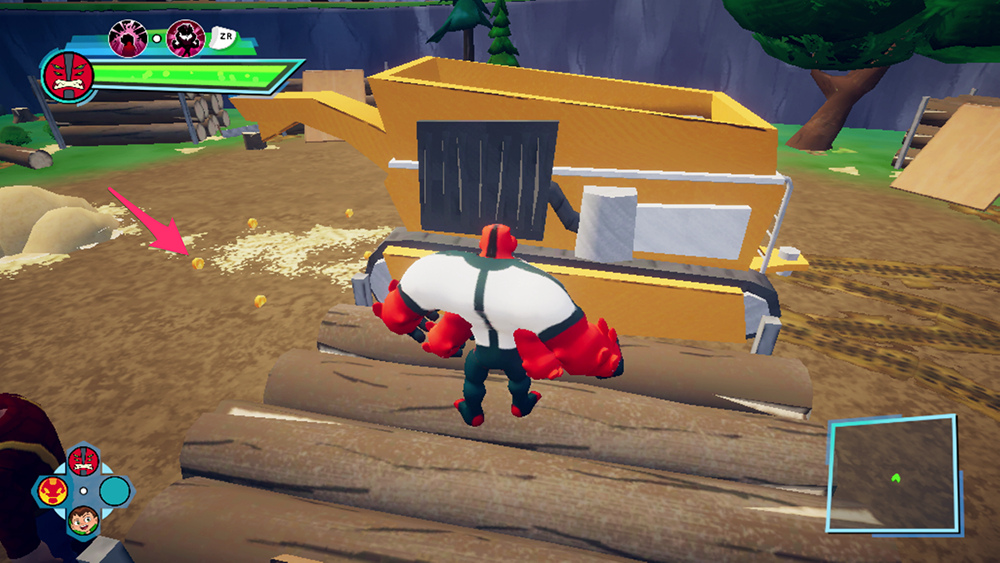 And that's all there is to it!
To learn more about Ben 10: Power Trip, or to read the rest of our guides for the game, check out our previous coverage.
Disclosure: Outright Games gave SuperParent a code for Ben 10: Power Trip for coverage purposes.