Help Ben regain his powers and defeat an evil magician in this adventure game.
Ben 10: Power Trip is an adventure game set in the world of the Ben 10 animated series. The game asks players to help Ben defeat an evil magician named Hex, who has taken away Ben's ability to transform into aliens.
In Ben 10: Power Trip, you'll explore large open areas and complete missions to advance the story. You'll be able to restore Ben's powers as you progress, allowing him to transform into aliens like Diamondhead, Four Arms, and Heatblast. These aliens have special abilities, which you'll need to use to complete missions or simply explore the in-game world.
For instance, when Ben transforms into Heatblast, he can jump higher than normal by using fire to propel himself upwards. Heatblast can also burn wooden obstacles standing in Ben's way.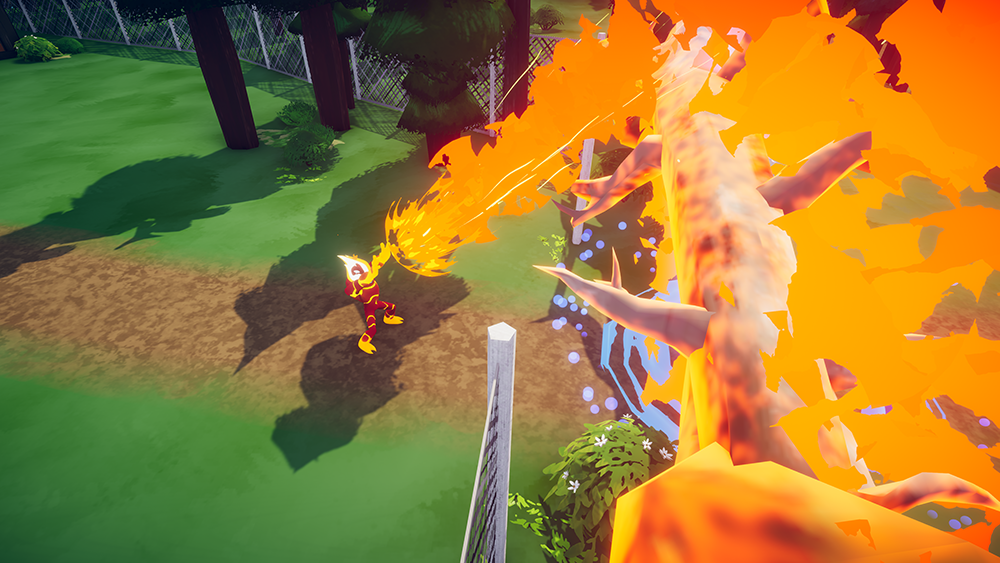 The game world is filled with a variety of enemies for Ben to defeat using light and heavy attacks (you can also combine attacks to form combos). As you progress through the game, you can unlock upgrades for Ben that improve his toughness, power, and luck.
While the game has many wide open spaces to explore, once you select the mission you want to complete, a waypoint marker will appear on the screen to guide you. You can also take a break from the game's main missions to complete side missions and other activities, or to search for a variety of collectibles in each area.
Finally, while you can play Ben 10: Power Trip on your own, the game also supports two-player cooperative multiplayer. When a second player joins in, they'll control Kevin Levin, who also has the ability to transform.
Ben 10: Power Trip is now available physically and digitally for $39.99 on Switch, PlayStation 4, Xbox One, and PC. The game is rated E10+ for Everyone 10+ by the ESRB.
Check out the first few missions of Ben 10: Power Trip on Switch in our gameplay video below.
Disclosure: Outright Games gave SuperParent a code for Ben 10: Power Trip for coverage purposes.