Take pictures of magical creatures and plants.
Beasts of Maravilla Island is an adventure game that follows a young girl on a quest to the magical Maravilla Island, where players can photograph the native flora and fauna to complete quests and fill in spots in their photobook.
Maravilla Island features some "normal" animals and plants, like butterflies and mushrooms, as well as more unique creatures, such as the "Banana Peel Toucan," which is a yellow bird that looks like a banana peel, and the "Rainbow Crested Quetzal Monkey," which is a cross between a colorful bird and a monkey.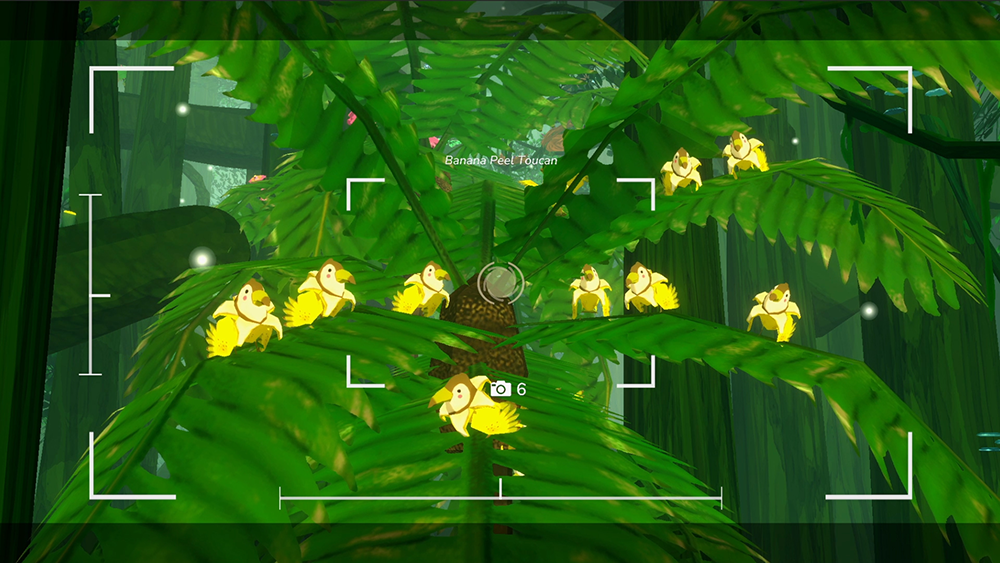 Players begin their trip through Maravilla Island in the game's jungle environment, which is home to a variety of birds, insects, and plants. Players only need to capture a single photo of most creatures and plants to finish their spots in the photobook. However, there's a single creature in each environment around the island that's "special," and is meant to be photographed multiple times while performing different behaviors.
For instance, in the jungle environment, players are asked to take five pictures of the Rainbow Crested Quetzal Monkey. One picture should show the creature gliding through the air, while another should show off its courtship dance, and so on. Players can reference their photobook and journal at any time to see how many creatures and special behaviors they still need to photograph.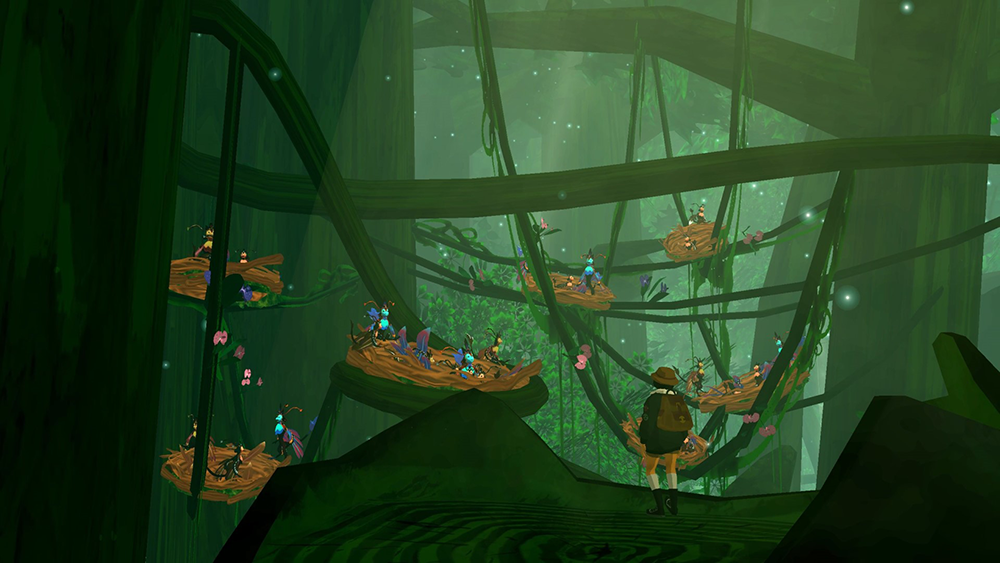 Finally, players may need to interact with objects in the environment to create a path for them to progress. For instance, in the jungle environment, players are sometimes required to take pictures of special plants to cause large vines to grow that they can climb to reach new areas (the "flash" on the player's camera causes the vine to grow).
Beasts of Maravilla Island is available to download on Switch and PC for $9.99 (the PC version is available on both Steam and the Epic Game Store). The game will be released on PlayStation 4 and Xbox One in the future. It's rated E for Everyone by the ESRB.
Check out some gameplay from Beasts of Maravilla Island on Switch in our video below.
Disclosure: SuperParent received this game for coverage purposes.