Defend a fantasy world from evil in this tower defense game on mobile devices.
Beast Quest Ultimate Heroes is a free-to-play tower defense game on mobile devices, which is inspired by the Beast Quest books by Adam Blade.
In Beast Quest Ultimate Heroes, players must help a young man named Tom defend the world of Avantia from evil forces. Each level challenges players to defend a crystal on the map. Enemies will walk down a set path toward the crystal, and it's up to you to deploy units that will defeat them before they get there. Each path is lined with towers, and you can place a unit on each tower to defend the nearby portion of the map.
Placing a unit costs mana, and you'll have a limited amount of mana to spend before a stage begins. Mana will regenerate automatically during a battle, but you'll still need to use strategic thinking to determine which unit is best suited for each tower.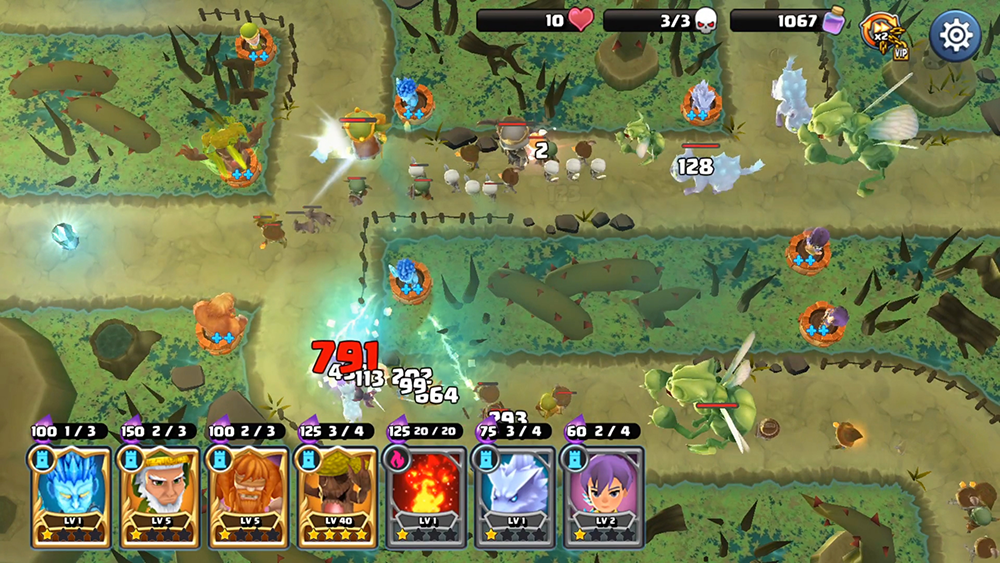 Each unit has their own fighting style or specialty. For instance, some can attack multiple enemies at once, some use magic, and so on. Tom also appears in stages, and you can control where he stands along the path. All of your units will attack nearby enemies automatically. Plus, you can upgrade towers during a level to improve your units' performance.
If an enemy makes it past all of your defenses, your crystal will take damage. If the crystal's "health" drops to zero, you'll fail the stage.
As you progress through the game, you'll collect coins, equipment, and other items that can be used to make your units stronger. You can also collect new characters for your team, and then mix and match them to create a team that suits your play style or the enemies you'll face in the next stage.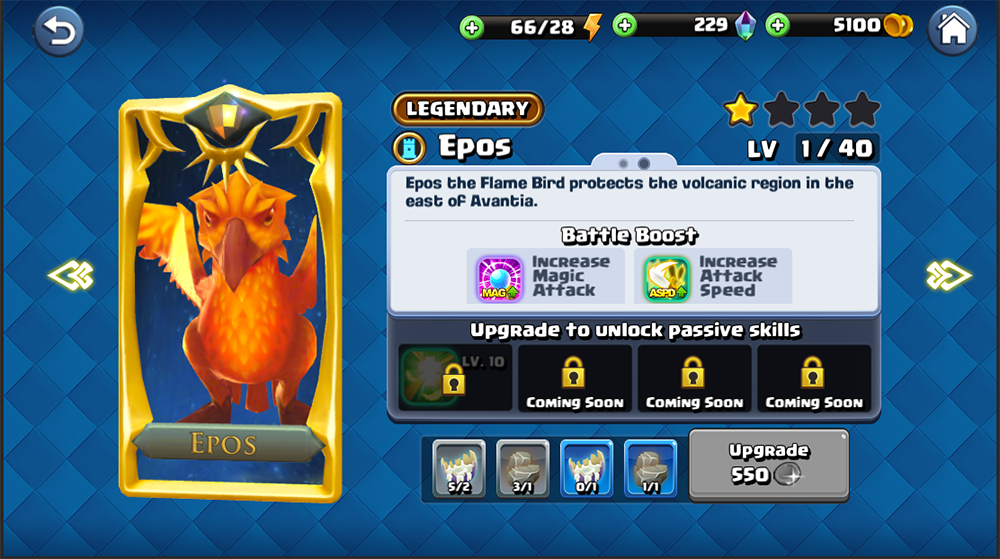 Finally, in addition to a single-player Adventure Mode, the game also features an Event mode that unlocks after you've made some progress through the story.
While Beast Quest Ultimate Heroes is free-to-play, it does include ways to spend real money. For one, the game features mystery chests that can be purchased with premium currency. These contain a variety of in-game items. You can also purchase a "30 days premium package" for $1.99, which allows you to collect special daily rewards (including premium currency) for 30 days. These aren't all of the ways you can spend real money in the game, so make sure to limit in-app purchases on your device before letting kids play this one.
Beast Quest Ultimate Heroes is available to download for free on iOS and Android devices. The game is rated 9+ on iOS and E10+ on Android.
Check out 10 minutes of Beast Quest Ultimate Heroes gameplay in our SuperParent First Look video below.