Try before you buy.
Balan Wonderworld is an upcoming action-platformer from Square Enix, the company behind games like Dragon Quest of the Stars and Kingdom Hearts 3. While Balan Wonderworld won't be released until later this year, you can try the game now through a free demo.
In Balan Wonderworld, players can choose from two playable characters: Leo Craig or Emma Cole. From there, they'll be introduced to Balan, a clown that introduces them to the fantastical world of Wonderworld, where they can complete levels to help people with their worries and issues.
As players explore levels in Wonderworld, they'll be able to collect a variety of costumes that give them special abilities. For instance, a kangaroo costume allows players to clear larger gaps in the path with a single jump, while the fire-breathing dragon costume allows them to destroy obstacles with fireballs.
There are over 80 costumes to collect in Balan Wonderworld, but players can only have a few of these costumes active at once. Players can swap between their current costumes during stages in order to take advantage of each one's special ability.
The demo for Balan Wonderworld allows players to experience two Acts in Chapter 1, the Chapter 1 boss battle, and selections of content from Chapters 4 and 6. To start, players can only access the first two Acts in Chapter 1, which focus on helping an angry farmer.
These two stages have an agricultural theme, with lots of colorful environments and oversized crops. Each stage is full of enemies to defeat and items to collect, including Balan statues that may be hidden in out-of-the-way locations (this encourages exploration in order to see and do everything the game has to offer). You'll need to collect eight Balan statues across the three areas in Chapter 1 to unlock the rest of the demo's content.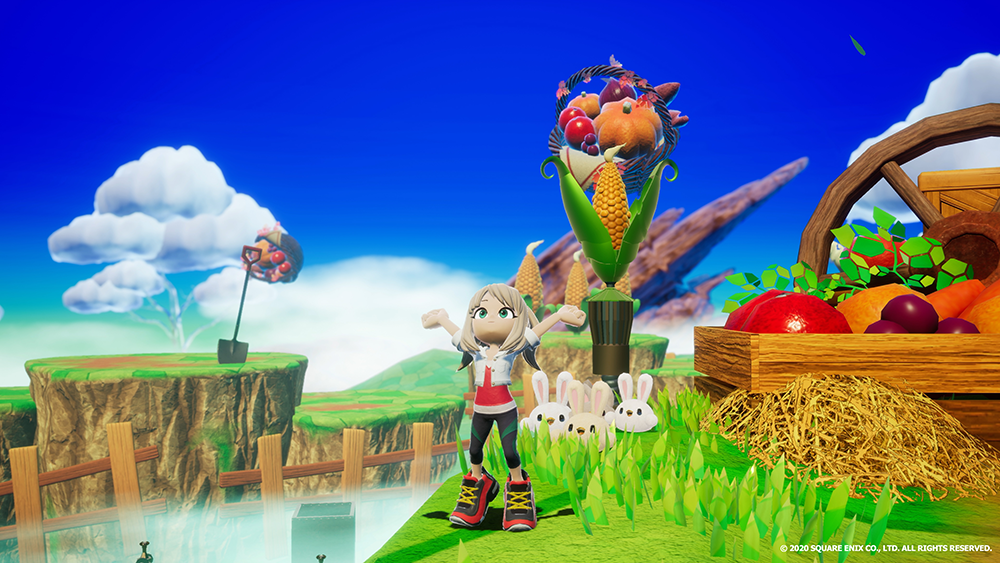 While your progress in the demo won't be carried over into the final game (if your family decides to purchase it), you can receive a bonus in the final game if you play the demo and the final game on the same system. Specifically, you'll receive a different Launcher costume based on the system you're using (PS5/PS4 players will receive the Blue Launcher costume, Switch players will receive the Star Launcher costume, and so on).
Finally, Balan Wonderworld will allow two people to play the game together through local cooperative gameplay (this means both players need to be in the same room). In this mode, one player will control Emma while the other controls Leo, and each player can use different costumes.
Balan Wonderworld will be released on Switch, PlayStation 5, PlayStation 4, Xbox Series X/S, Xbox One, and PC on March 26. The game is rated E10+ for Everyone 10+ by the ESRB.
Disclosure: Square Enix gave SuperParent early access to the Balan Wonderworld demo for coverage purposes.