Players can complete levels alone and with friends in this side-scrolling game.
Badland Party is now available on Apple Arcade, Apple's game subscription service that gives subscribers unlimited access to a curated selection of games for a single monthly price.
Badland Party is the latest game in the Badland series, which began with the original Badland video game in 2013. Badland Party is a level-based side-scrolling game for up to four players, which asks players to tap and hold on the screen to cause their character to fly or roll along the ground (depending on the character).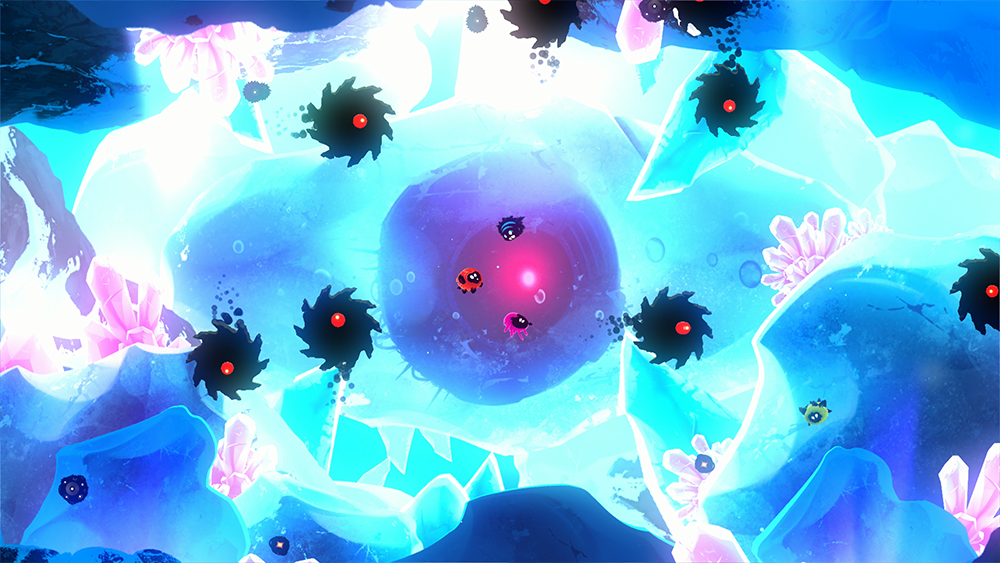 Each level may have a different objective to complete. For instance, one level may ask players to reach the end without failing, while another level may ask players to save as many clones as possible. Players can create clones by picking up special items in the environment. Once one or more clones have been created, players will control the movement of their original character and their clone(s) simultaneously when they tap or tap and hold on the screen.
Levels have obstacles to watch out for, such as spinning gears, saw blades, and vines. Levels also contain progress checkpoints, so if players "die" during a stage, they can start again at their last checkpoint.
There are three gameplay modes in Badland Party: Single Player, Local Multiplayer, and Online Multiplayer. The single-player mode allows players to complete levels on their own, and they'll occasionally be joined by another playable character that's controlled by the game. When playing alongside a computer-controlled character, players can tap a button to switch between the two characters, depending on the one they'd like to control.
The other two modes allow players to play alongside other people on the same device (Local Multiplayer) or online (Online Multiplayer).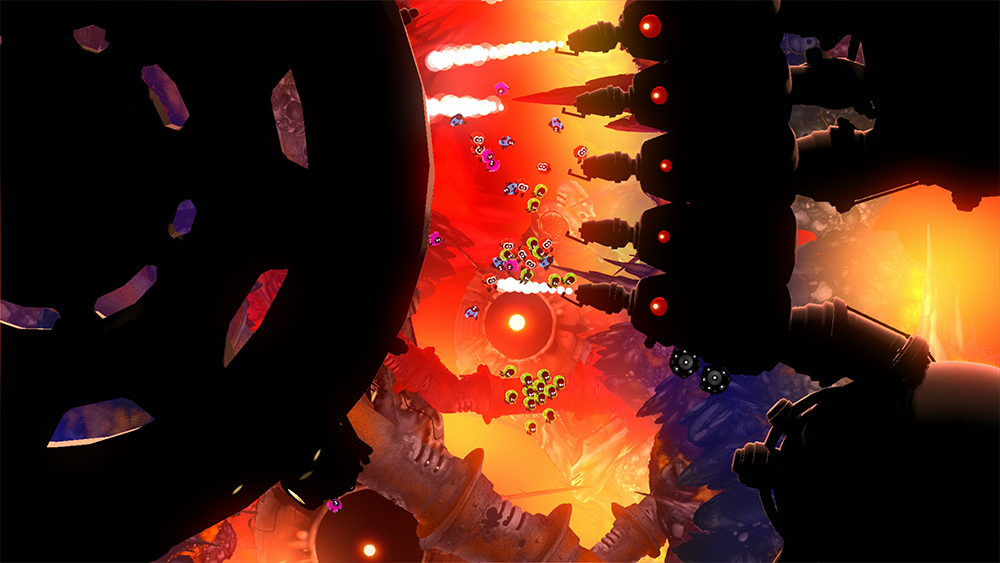 Finally, while players start with access to only a few playable characters, they can unlock more by completing specific tasks within the game. Apple Arcade games aren't allowed to contain advertisements or in-game purchases, so the only way players can unlock these extra characters is by playing the game.
Badland Party is now available to download on Apple Arcade. The game has an age rating of 9+.
Check out some gameplay from Badland Party on iPhone in our video below.