Players can compete against others around the world.
Norwegian sports tech company Playfinity introduced its Backyard League Gaming Baseball, which turns the game of catch into a video game through a connected mobile application for iOS and Android devices.
The Backyard League Gaming Baseball is the same size and weight as a regulation MLB baseball. It can connect to an iOS or Android device via Bluetooth, and it allows players to track different stats about each throw they toss and catch, such as speed, airtime, height, and transfer speed. The ball can also detect when it hits the ground. Unlike a regular baseball, the Backyard League Gaming Baseball is only designed to be used for games of catch — it shouldn't be hit with a bat.
The Backyard League mobile app allows players to build and track their baseball skills across six different mini-games: Fast Throw, Long Ball, Ground Ball, Classic, Higher and Higher, and Bulls Eye. These games focus on different skills, like hand-eye coordination, consistency, and transfer speed. The app also provides voiceover commentary so players can receive updates on their performance throughout each game.
Once players have tried all six games at least once, they'll unlock the application's League Mode, which allows them to compete against other players around the world by playing games and comparing stats. During online play, only the player's country and username are displayed, and no other personal information is shared.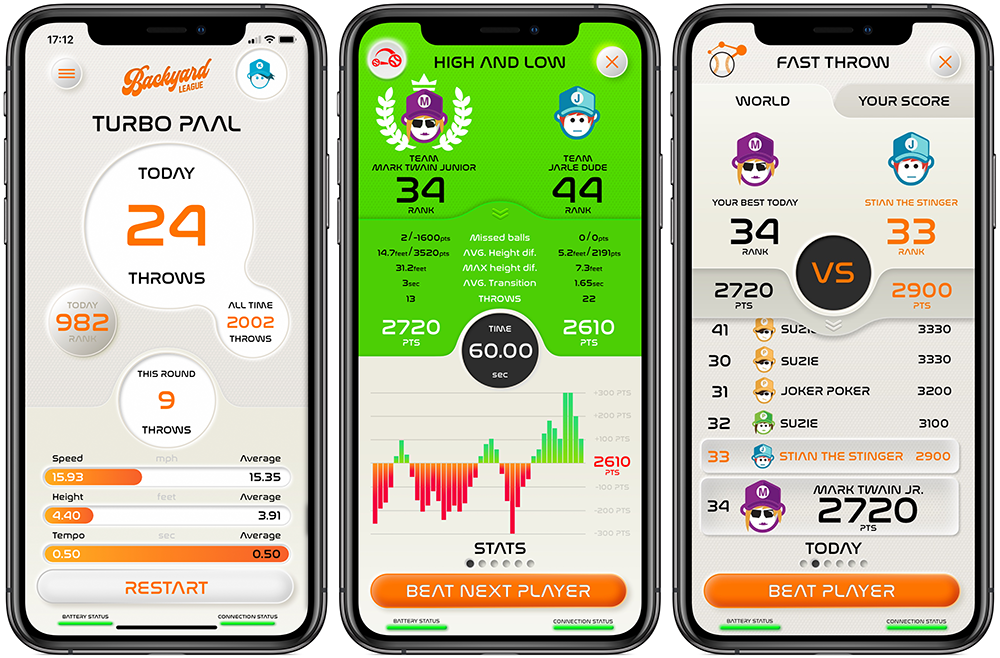 The Backyard League Gaming Baseball is designed for kids 6-14. Playfinity says it offers 70 hours of play time on a single cell battery. The ball is also water resistant.
Families can order the Backyard League Gaming Baseball on Indiegogo for the early bird price of $69 (only 200 will be available at this discounted price). The regular price for the Gaming Baseball is $129. The Gaming Baseball is expected to ship this fall.
You can learn more about the Backyard League Gaming Baseball on the product's Indiegogo page.