By only including premium games in its service (100 to start), Apple Arcade is giving parents a less headache-inducing way to play mobile games without worrying about free-to-play gacha and microtransactions.
Apple Arcade had me at hello, as they say. As our sister site, GameDaily, reported back in August (and confirmed in September), the Apple Arcade service — a subscription that provides unlimited access to Arcade's exclusive mobile games across six family-linked accounts — will cost only $4.99 a month.
I had a chance to tour the new service, check out a handful of games, and even play with the new iPhones at an event in New York City. I was already mostly sold on the service as a gamer, but now I'm sold on it as a parent, too.
What is Apple Arcade?
We originally reported on Apple Arcade in March 2019, when Apple announced the service to the public. Details were a bit light, but the most important piece to parents was this:
The games in the Apple Arcade won't contain ads, ad tracking, or in-app purchases. Once someone subscribes to the Apple Arcade service, they'll have unlimited access to the full catalog of games, which they can download and play as much as they want. All of the games will be playable offline, and many will support game controllers that your family may already own.
Apple Arcade will launch with 100 games to begin with, including Sayonara Wild Hearts, Chu Chu Rocket Universe, Oceanhorn 2, Hot Lava, Spek, Sneaky Sasquatch, Where Cards Fall, and Overland. Some of these games are exclusives to Apple Arcade, which means that in those cases, you won't be able to find them anywhere except Apple Arcade. Some games are exclusive to mobile, some are exclusive to the Apple Arcade service, and some are completely exclusive to Apple through and through.
Apple will be releasing new games to the service each month, although the Apple Arcade team is dedicated to curating the best and brightest games for the service, rather than flooding with scores of new games every month.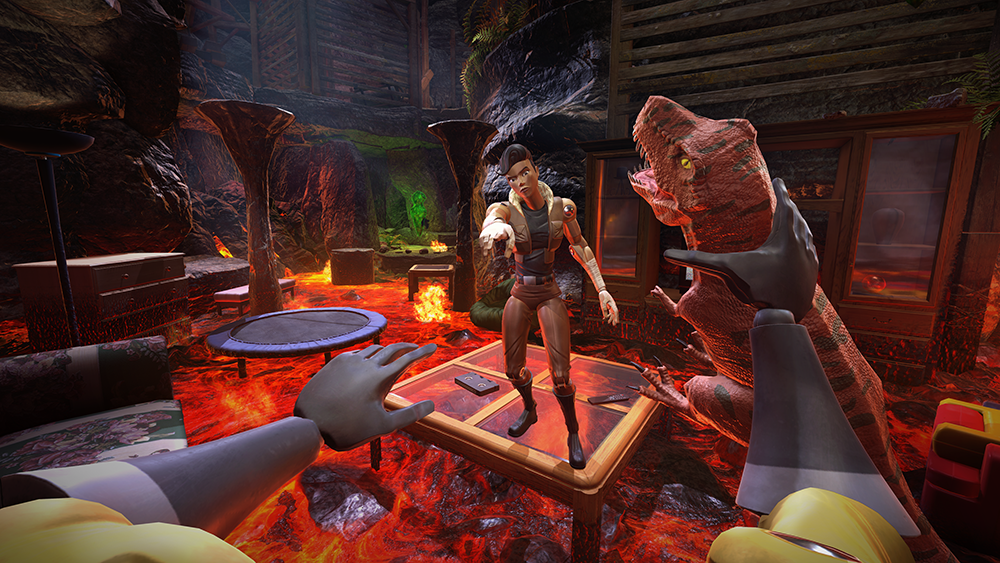 What makes Apple Arcade great for parents?
The $4.99 subscription may not overrule your kids' need to play Fortnite on their Apple devices, but the games on the service, which can be enjoyed by an array of age ranges (including adults), are a great value for the payment. Apple will be ensuring that the games will continue to reflect the wide range of players that play mobile games on iOS and iPad OS.
Because Apple Arcade's games will be adhering to Apple's stringent privacy expectations, where no data is taken without permission, and will be free of in-app purchases and gated content, parents can breathe a sigh of relief. These games won't cause kids to hound their parents for the latest skins or in-game currency to get through gated content.
Everything is "what you see is what you get" on Apple Arcade, including all future content updates. That's right: no gated content. No "free to start" games. And the best part? You can still lock content behind parental controls so that kids aren't diving in and playing games above their maturity level. (Though that's a bit of a roll of the dice, so I'd recommend checking every game they play, just in case you're worried.)
Apple Arcade supports up to six accounts on the family plan, as well. So if you're like me and you've got four kids, this service ensures that the kids will be able to do their own thing on their own devices with their own accounts (under the rules I've set up for each of them).
Yeah, I breathed a little easier about that, too.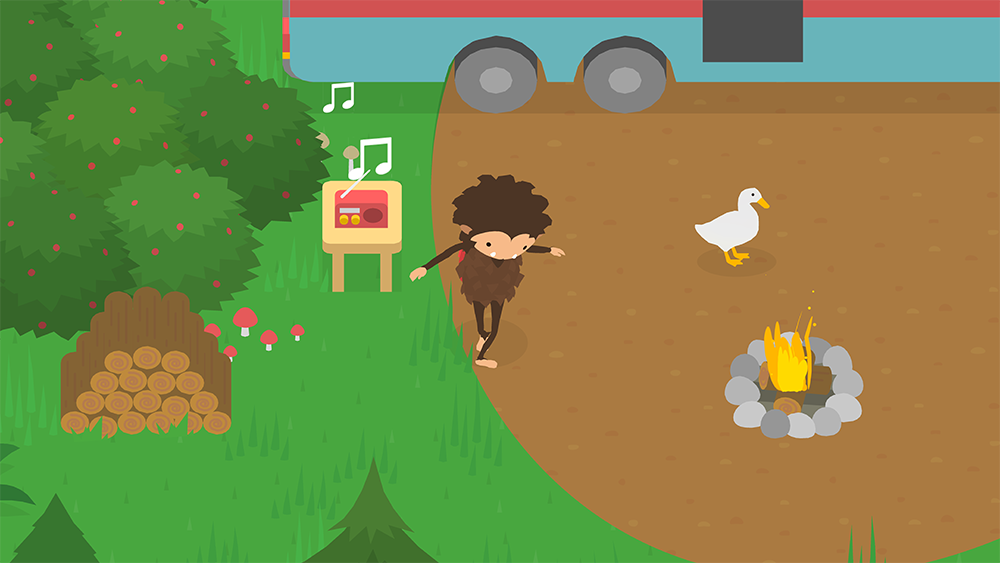 What makes Apple Arcade great for kids?
Apple Arcade's magic is the games, through and through. The vast majority of the small selection of games that I checked out during the preview event were either for kids or were kid-friendly. Kids want to be able to play a lot of different games without the need to search for new ones. If a service can curate and recommend new games for little ones (and the ratings are appropriate, which isn't always the case), then there may be less impulse to constantly need the new Thing.
High quality mobile games that allow kids to explore and be challenged instead of getting dinged by microtransactions and content behind a paywall are a great introduction to console and PC gaming.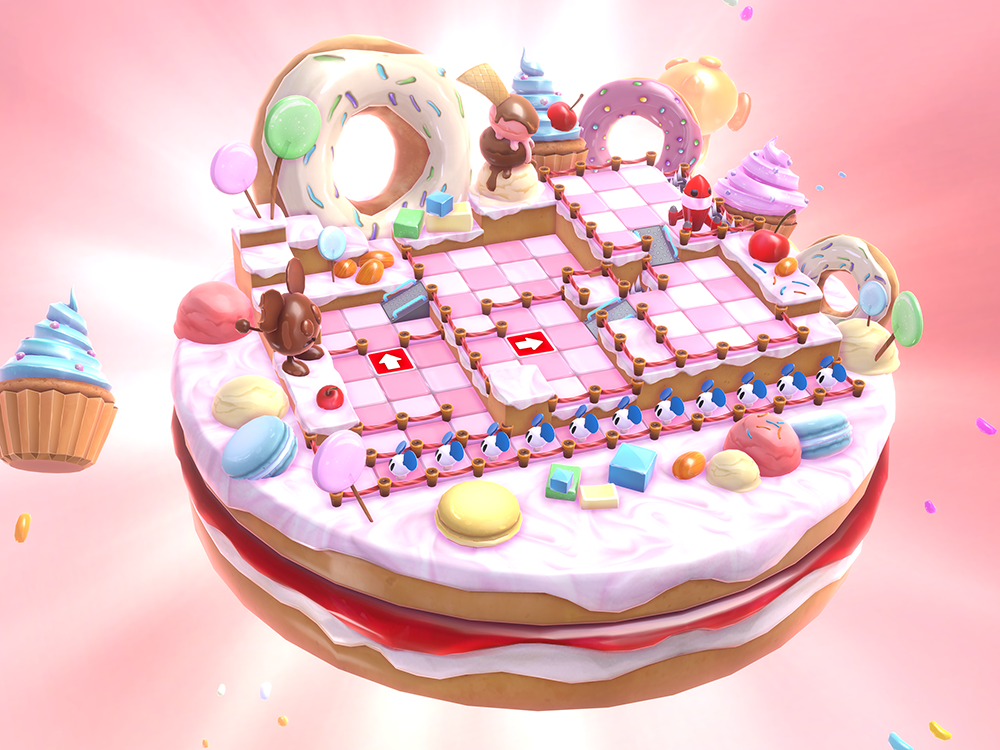 What are some of your favorite kid-friendly games on Apple Arcade?
Chu Chu Rocket Universe, which is a follow up to the 1999 Dreamcast game Chu Chu Universe, is an accessible "trial and error" puzzle game about brave little mice overthrowing tyrannical space cats. (At least, that was my take on it from the brief demo I played.) You guide the mice to their rocket ships by indicating directions that they need to take during their movement loop (because they run around in circles as soon as you press "go"). It's a great little puzzle game that isn't punishing and encourages experimentation.
Spek is possibly the weirdest game I've ever seen and I absolutely adore it. Everything is a dot. Even the lines are dots, but they've been stretched out. There is a dot that travels along the line. You must make the dot connect with diamonds and collect them to progress to the next level. Spek starts off easy enough… until you recognize that you're dealing with some Escher level perspective nonsense that will break your brain. And that's the magic of Spek — it's bizarre, but still somehow accessible. It's a bit mind-bending, but it teaches a lot about perspective (much like Monument Valley does, but without the pretty graphics). Even its AR mode is bananas… but it's a must play game.
Hot Lava is the kind of gyroscope-enabled game that any kid could get into (including this big kid). The goal of the game is to, well, treat the floor like it's lava and try to navigate around your house without falling onto the lava/floor. It seems easy, but you need to use the gyroscope in the iPhone or iPad to turn and guide your kiddo persona as they move about. The gyro controls were difficult for me, but that's because motion controls are always hard for me. (That's a me thing.)
When does Apple Arcade roll out?
Apple Arcade comes out on September 19.