The game's latest update included some important changes.
The latest major update for Animal Crossing: Pocket Camp celebrates the in-game friendships players have created over the years.
With this update, you can now send special gifts to your in-game friends that can contain a random assortment of items. You can collect wrapped gifts by completing requests for animals and by participating in certain in-game events. Plus, if you subscribe to the Pocket Camp Club Happy Helper Plan, you may receive gifts from your camp caretaker. (You can learn more about this premium subscription plan in our previous coverage.)
Once you've collected a wrapped gift, you can send it to a friend through the game's "Social" menu. However, you can only send the same friend one gift each day. If they already have five gifts that they haven't opened, you won't be able to send them a gift until they open at least one of them.
To learn how to send Gifts to friends, check out our guide.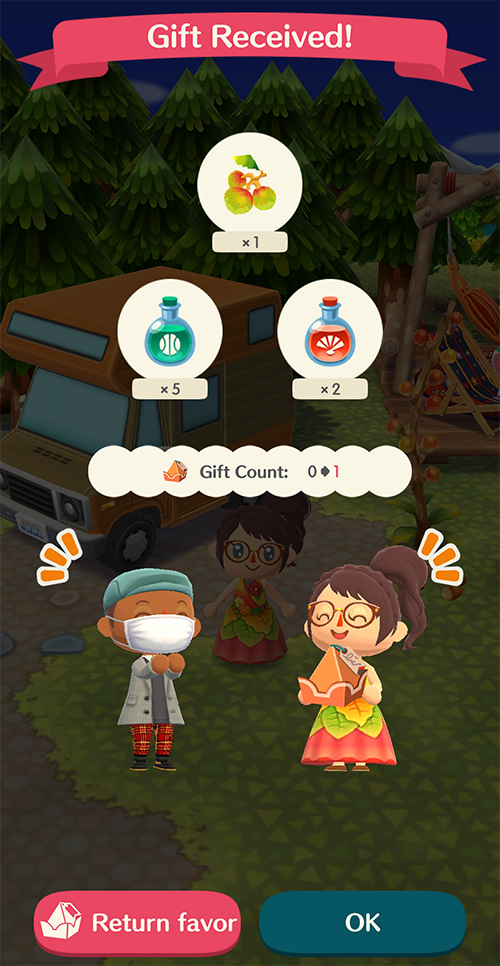 In addition to this new gifting feature, the game's latest update also added the ability for players to leave fun stamps on their friends' Fave Photos. You can place a stamp on a photo by tapping on a friend's photo in the game's Social menu, and then tapping the "React to Photo" button. While all players have access to certain stamps, Pocket Camp Club subscribers also have some exclusive stamp options.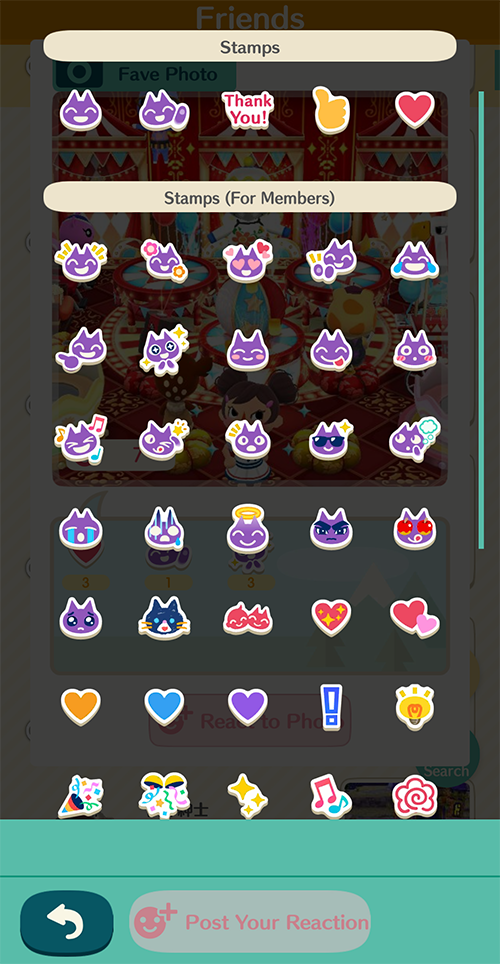 Finally, the game's latest update raised the maximum animal friendship level to 50. Plus, when you open the in-game camera at your campsite or cabin, you'll now be able to tap a "Pose" button to choose poses for yourself and your animal friends (who are standing) before snapping a picture.
Are you excited about this latest update to Animal Crossing: Pocket Camp on mobile devices? Let us know on Twitter at @superparenthq.

Brandy Berthelson has been writing about video games and technology since 2006, with her work appearing on sites including AOL Games, Digital Spy, and Adweek. When she's not gaming, Brandy enjoys crafting, baking, and traveling with her husband.