The Sanrio Characters Collection is available now!
March 26 is a big day in the world of Animal Crossing. Not only are new Animal Crossing and Sanrio amiibo cards available for Animal Crossing: New Horizons, but Animal Crossing: Pocket Camp has launched a new Sanrio crossover event.
Items in the Sanrio Characters Collection 2021 will be available from now until May 10, 2021.
As part of this crossover event, all players will receive a free Sanrio Characters Clock in their in-game mailbox when they first login to Animal Crossing: Pocket Camp.
From there, players can collect a new crafting material called Sanrio Essence and use it to create Sanrio Characters Gifts that they can send to their in-game friends. These gifts have the chance to contain one of 16 Sanrio-themed Uchiwa Fans.
Players can collect Sanrio Essence by completing Sanrio-themed Goals (players will also receive Sanrio-themed Fortune Cookies for completing these Goals). Plus, in the future, players will be able to send Gulliver's Ship to a special island that allows them to collect even more Sanrio Essence.
Pocket Camp also has a new "Sanrio Characters" Fortune Cookie, which contains items like the Sanrio Carousel, Cinnamoroll Globe, and Hello Kitty Balloons, among many others. Remember, the game's Fortune Cookies are mystery boxes, meaning you won't know which item you'll receive before you purchase a cookie.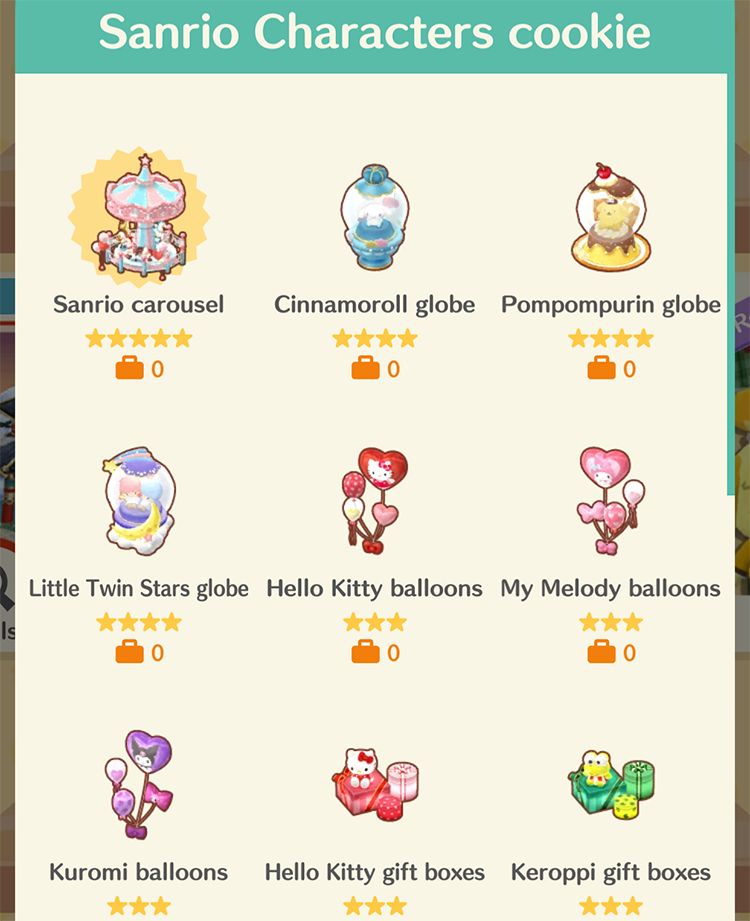 A single Sanrio Characters Fortune Cookie costs 50 Leaf Tickets, or you can purchase five cookies at a time for 250 Leaf Tickets.
If you didn't collect any of the Sanrio-themed items that were available in Pocket Camp's first Sanrio crossover event, they will be re-released at a later date, though the specific date hasn't been revealed just yet. In addition, players will have another chance to befriend the Sanrio-themed villagers (like Rilla) if they didn't do so during the first event.
Are you excited about this Sanrio-themed crossover in Animal Crossing: Pocket Camp? Let us know on Twitter at @superparenthq.